Walden takes over from Gurpreet Brar, who is moving into the role of general manager, Brussels, after two-and-a-half years heading the public affairs practice.
Edelman also announced the appointment of Lucy Thomas, deputy director of Britain Stronger in Europe and former BBC producer; and James Morris, a director of the London office of polling group Greenberg Quinlan Rosner and former adviser to ex-Labour leader Ed Miliband. Both will work with Walden, as associate director and director respectively.
Walden, who starts his role in January, had worked with Johnson since 2012. He ran the Foreign Secretary's transition team at the Foreign Office and was his principal political and media advisor during the EU Referendum campaign. He was also Johnson's comms director as London Mayor.
Before entering comms, Walden spent 19 years in broadcast journalism with ITV, Granada, GMTV, ITN and the BBC as a reporter, producer and editor.
Edelman UK & Ireland CEO Ed Williams told PRWeek: "Will comes with a formidable background in frontline politics and also in the media. You can see he's an individual we absolutely had to snap up."
Pointing to other high-profile appointments in recent years, including chairman Lord Myners, ex-Labour Party aide Anji Hunter, and former senior FT journalist Ben Fenton, Williams added: "This is all part of this journey to build out our strategic consulting capabilities. I want us to be the premier league in advisory and if you look at our bench, we've got some pretty formidable players."
Alongside Myners and Hunter, the advisory board also includes former MI6 chief John Sawers, and Tesla's Georg Ell.
Under Brar, Edelman's UK public affairs practice has grown from around 10 to 25 people, adding new elements such as a purpose advocacy and government affairs offerings.
Edelman also launched market research and analysis tool Edelman Edge earlier this year, and last week launched a 'Brexit tool', which aims to help existing and perspective clients prepare for the UK's EU departure.
Regarding plans to grow the UK business, Williams said: "In terms of acquisitions of businesses, I can't see it. But Will and I will be absolutely opportunistic about talent. In my mind this is journey with no end, in the sense that we'll constantly be looking for talented people to join the public affairs team and the wider corporate reputation team that Nick Barron leads."
Williams said the UK will look to develop its digital campaigning capabilities in the public affairs practice, in line with the US business, over the coming year.
Walden said: "Edelman represents the best of public affairs with a portfolio that's benefitted immensely from Gurpreet's leadership. I want to build on that success, driving public affairs integration within the company's wider UK, European and International operations, while helping to shape Edelman's growth in what are unique and challenging times, politically."
Brar (pictured below), who is replacing Esther Busscher as Brussels general manager, said replicating features such as Edelman's advisory council in the UK was "very much on the table", as is the possibility of acquisitions in the country. The Brussels office currently numbers about 20 to 25 people.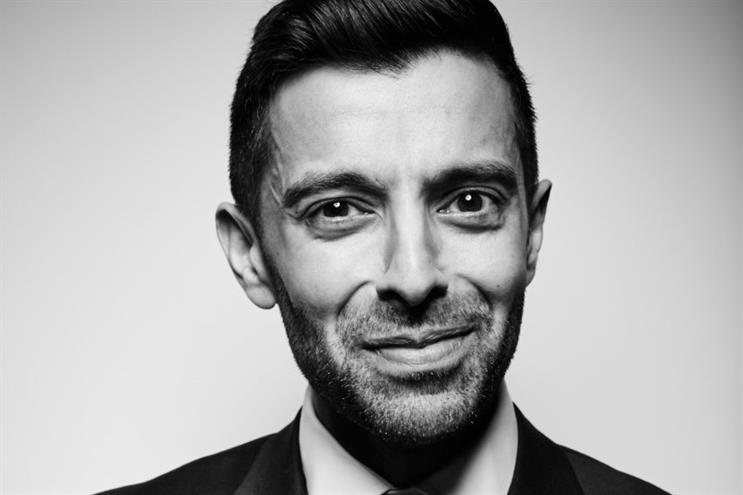 Brar, formerly of Bell Pottinger, said: "I am delighted to be taking up the role as general manager of a key office in the Edelman network at this challenging time for the future of our continent. I've had a fantastic two-and-a-half years restructuring the UK public affairs team, building out the offers for purpose advocacy, government affairs and campaigning. I look forward to growing a fully integrated communications agency in the heart of Europe's political landscape."
Last week Edelman announced the appointment of Carol Potter as president and CEO of the Europe and CIS region, replacing Michael Stewart, who has been promoted to global vice chairman.
Edelman's UK arm is the country's biggest PR agency, with revenue of £55.9m in 2015, according to PRWeek's UK Top 150 Consultancies report.