1. We will find out what Brexit actually means
Article 50 will be triggered by the end of March and the complex negotiations will begin. The phoney war about leaving the EU will end (but the running commentary, presumably, will not).
Businesses will watch for three things. First, will the UK be able to negotiate transitional arrangements, or default to WTO rules? Second, to what extent will talks get snarled up in elections across Europe: how much progress can be made and uncertainty nixed in this period? Will the elections create extra uncertainty in the Eurozone? Third, to what extent will party management dictate Number 10's approach to negotiations, particularly on the single market and customs union?
UK public affairs in 2017 will become a more outward-facing, international discipline. Access to political intelligence about how Brexit is playing in Europe's capitals will be important to give clients a sense of what deal they may receive. We may have taken back control last June; it won't feel like it this year.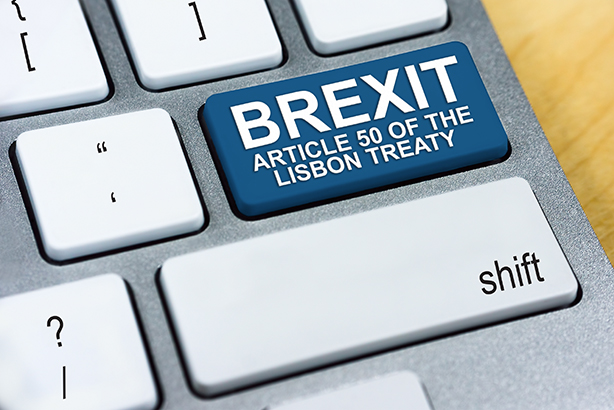 2. Parliamentary politics will become more volatile
Unless the PM calls an election to snaffle a bigger majority (unlikely), Number 10 will spend significant time trying to stop party schisms growing. This, and securing a majority in 2020, will be the preoccupation of Theresa May and her team.
It will be difficult. The PM's command-and-control style has fomented rather than extinguished dissent in Cabinet. She will have to relax her grip if she is to avoid mutiny in her top team. The right of the party also remains hypersensitive to any suggestion of a wobble on hard Brexit. Lastly, even the limited raft of current government policies presents opportunities for mischief from opposition parties. Welfare reform, grammar schools, Brexit: all act to unite the opposition and soften the Conservatives' left flank. PA practitioners will need to pay greater attention to the substance, as well as the results, of parliamentary debate this year. Things could get interesting.
3. Labour may rediscover (some) mojo
Labour's leadership election confirmed that Jeremy Corbyn will be leader until 2020. But while pockets of despair still exist in the PLP, a quiet counter attack is taking place. Select committees give talented, moderate MPs a platform to show what effective opposition looks like. Expect to see more of people like Yvette Cooper, Hilary Benn and Iain Wright in 2017.
Elections in May could inject some life into party morale. Seven city regions will vote for 'metro mayors' – mostly areas that were, until recently, reliable Labour seats. If the party can win even some of these, it will have a vehicle to show what it can achieve in office. Practitioners should watch closely and remember that engagement opportunities exist beyond SW1A.
In 2016, many tenets of UK public affairs were shaken, hard. Now we'll learn whether unpredictability is the new normal.
Jessica Frost is a managing director in the public affairs team at Teneo Blue Rubicon
Brexit photo ©ThinkstockPhotos