Old-school anecdote of the week
Flack met this week with a veteran PR who had worked in the final decade of last millennium for the financial team of a large agency, now part of a global network.
The comms pro described handling press around the flotation of a Southern European hotel chain. An interview with the Financial Times had been scheduled, and it was decided that the local correspondent and client may as well conduct the interview in the office of the agency's affiliate in the market.
"The interview went well," the journalist said on the phone to the PR back in London, "and I'm minded to write quite a good piece - but I'm just wondering what to do with the large brown envelope I was given at the end."
It was decided to give it to charity. The editor never heard anything, the local PRs were presumably told off, but ethics prevailed. Hurrah!
No sex please, we're in marcomms
A survey of a 1,000 UK workers from online reputation manager Igniyte found those working in the marketing and advertising sectors among the least likely to share the Christmassy love at their office party.
Just one in five said they'd kissed a work colleague at a past office party, the lowest figure of any sector other than public sector (on 18 per cent), with travel (42 percent) and finance (32 per cent) the most frisky.
Tip: if you're feeling amorous, get yourself to a party for the travel financing industry.
PR foils restaurant fraud plot
A PR firm that specialises in hospitality received an honourable mention in the trade press this week after Jessica Sneddon, of Scottish PR firm Charlotte & Joseph, blew the whistle on an unscrupulous fraudster posing as a journalist in order to get a free meal at the auspicious Stockbridge Restaurant, in Edinburgh. (The cheek! Only real journos are allowed to scrounge free food and drink).
The man, calling himself 'Dan Reynolds', claimed to be the deputy managing editor of Shanghai Travellers' Club magazine – an "Iconic luxury travel & lifestyle publication for the new generation of very affluent Chinese global travelers (sic), businesspeople, and influencers", in case you're thinking of pitching them (you're welcome).
But suspicious Sneddon, having tried to confirm the booking with STC, who had never heard of 'Reynolds', smelled a rat.
She then rang round some London PR pals and quickly discovered that someone using the same name had successfully scammed several London restaurants. 'Reynolds' is still at large, although presumably considering a new journalistic identity, so restaurant PRs beware. Good on Sneddon for cracking the case.
Of course, Flack would have seen through the ploy in an instant. No magazine can afford a deputy managing editor these days...
Good chap of the week award
Christmas, Flack hears, is a time for giving, so congratulations to Gong Communications for setting up a programme to support Holy's Home for Children, a small charity constructing an orphanage to support up to 30 vulnerable children in rural Ghana.
It might not sound anything exceptional for an agency to start this sort of thing - but Flack was impressed to hear not only that the charity was founded by senior account manager James Deacon, but that he secured the opportunity for his charity in a Dragon's Den-style contest pitching to his new colleagues, on his very first day at the agency last month, against several other charities.
Bravo, James - and Bravo, Gong, which will make a monthly donation to the charity, in addition to other support throughout 2017.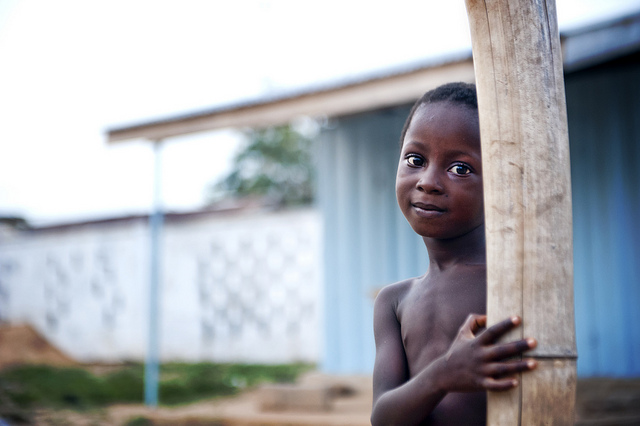 Yorkshire Tea-sing
In a week that saw the Piccadilly line's twitter account get rather stressed out, Flack enjoyed the work of a social media wizard on top form, in charge of the Yorkshire Tea handle.
Here's a snippet of the bizarre exchange that brewed up as one customer, who confessed to not even liking tea, questioned whether the firm really produces tea in Yorkshire... (hint: it doesn't)
@2spikywwefans Yes, of course. We grow it in our massive hydroponic tea plantation two miles beneath the surface of Dewsbury.

— Yorkshire Tea (@YorkshireTea) December 5, 2016
Secret Santa? Sorted...
Stuck for a Secret Santa idea for your PR colleague this year? Look no further than this option gratefully received by Dionne Parker - known to Twitter as @AbFab40 - who is McDonald's UK corporate affairs chief...
Well played #SecretSanta ?? pic.twitter.com/3UFocGvI8a

— Dionne Parker (@AbFab40) December 7, 2016
Procrastination-cum-business development tool of the week
Flack is looking forward to some Friday afternoon procrastinating over the retro arcade game released by healthcare agency Incisive Health. The 2D driving game requires the player to steer the Incisive Health ambulance through 20 satirically themed levels.
One of the Incisive team's favourites is described thus: "Boris has had a traffic accident after his red bus skidded off the road when making a u-turn. The Incisive Heath ambulance needs to get him to hospital to make sure he hasn't suffered any serious injuries."
Flack, meanwhile, enjoys the level introduced thus: "The Incisive Health ambulance has been called to take Theresa to the nearest hospital. Paramedics have asked what her symptoms are but they've been told she won't be giving a running commentary."
Ho, ho, and ho again.