Kevin Roberts
Kevin Roberts, then (spoiler warning...) the executive chair of Saatchi & Saatchi, caused a storm in the summer when, in an interview with Business Insider, he said "the fucking debate is over" regarding women in leadership positions.
Roberts said that because Saatchis' staff is 65 per cent female, he no longer spends "any time" on gender diversity issues, saying the problem is far worse elsewhere. He suggested many female staff do not want management positions, and even took a swipe at diversity advocate and former BBH chair Cindy Gallop, saying: "I think she's got problems that are of her own making. I think she's making up a lot of the stuff to create a profile, and to take applause, and to get on a soap[box]."
Roberts later resigned and issued an apology, saying: "My miscommunication on a number of points has caused upset and offense, and for this I am sorry."
Too little, too late. Roberts has since claimed he was taken out of context.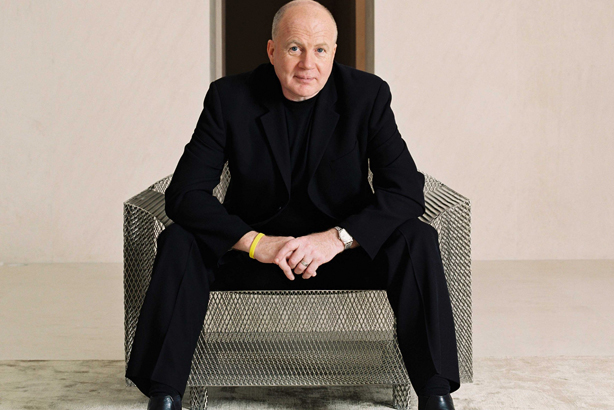 Andrea Leadsom
The MP's disastrous handling of a press interview in July and its aftermath brought her plan to be the next Conservative leader and Prime Minister to a grinding halt.
Speaking to The Times, Leadsom suggested that being a mother made her a better choice for Prime Minister than Theresa May, who does not have children, because she had "a very real stake" in the future of Britain.
Leadsom initially turned her ire on the newspaper, calling the story "appalling" and deceptive. It did not wash, particularly after The Times published the transcript and recording.
She later apologised to May, before pulling out of the leadership race. At least Leadsom did get a promotion; the former energy minister was appointed environment secretary in May's Cabinet.
Tyson Fury
Even for someone whose job involves getting hit repeatedly in the head, champion boxer Fury proved to be astonishingly brain dead in this appalling interview with boxing site Sports View London.
"Zionist, Jewish people... own all the banks, all the papers, all the TV stations," blasted Fury, who continued to make homophobic and sexist remarks in the hour-long video.
What a charmer. Fury later apologised, "to anyone who may have taken offence at any of my comments", saying he meant "no disrespect to anyone" and is "in no way a racist or bigot".
Sarah Olney
Fresh from her victory in the Richmond by-election, Liberal Democrat Olney took part in a toe-curlingly bad interview with Hartley-Brewer on Talk Radio.
In reference to Lib Dem leader Tim Farron's support for a second EU referendum on the terms of Brexit, Hartley-Brewer asked when the second by-election will be held. An uncomfortable discussion ensued, until Olney was seemingly dragged off by her PR adviser, who insisted the MP "has to leave now".
Awkward.
Gary Johnson
Across the pond, the Libertarian Party presidential nominee displayed a startling level of ignorance about world affairs when asked on MSNBC what he would do about the refugee crisis in the Syrian city Aleppo.
"What is Aleppo?" was Johnson's response. Although the former New Mexico governor was never going to make much of a dent in the national election, this painful episode wouldn't have boosted his party's standing (or his own reputation).
Ken Livingstone
The ever more outspoken former London mayor was caught up in (another) anti-Semitism row when he defended Labour MP Naz Shah over a tweet in which she shared a joke about moving Israel to America. Speaking on BBC Radio, Livingstone argued that Hitler was a Zionist when he came to power because he initially supported the idea of moving Jews to Israel.
In a bizarre and widely broadcast scene, Livingstone was confronted about his comments by Labour MP John Mann when he was entering a TV studio; Mann angrily labelled him a "Nazi apologist".
Livingstone, who was suspended from the Labour Party, subsequently said he regretted his comments, although he fell short of a full apology.
Martin Rooney
The British Olympian couldn't hide his disappointment after coming fifth in his heat, and therefore failing to qualify, in the 400m at the Rio Olympics.
Interviewed by the BBC afterwards, a bitterly unhappy Rooney was asked how he thought he ran.
"I ran like a d**k", Rooney replied.
Not exactly a professional response, but at least its more interesting than the usual banalities from media trained sportsfolk.
Martyn Rooney - you still have my respect, mate https://t.co/DNhKCZ1gSV

— Jorge Walsh (@JorgeWalsh) August 13, 2016