Brand – Pristiq
Owner – Pfizer
Duration – September 2016, ongoing
There are more than 165,000 health apps, according to a 2015 IMS Health report. Of the thousands available, there are fitness trackers, medication managers, sleep monitors, nutrition apps, and those even more specialized.
Pfizer launched its own health app in September, Moodivator, a mood tracking app for depression sufferers. The app is part of a support and motivation system created around the pharma company's depression drug Pristiq.
The app's purpose is to provide a means of tracking daily mood and setting goals for those who suffer from depression, which can then be shared with a doctor and used to show tangible progress in treatment.
"Moodivator is designed to motivate patients and help complement their treatment by allowing patients to track their mood, set goals, and establish routines that can help support them in their daily life," explains Julie Ferguson, senior manager of communications for Pfizer. "This is important because even seemingly small tasks can feel difficult for people with depression. Patients receive encouraging inspirational messages in the app to help motivate them along the way."
The connection to Pristiq is not overt in the app's user interface, though Moodivator is featured on Pristiq's website. On the app, it simply includes information about the drug in a separate tab, completely independent of the app's general purpose to help track moods and motivate its users.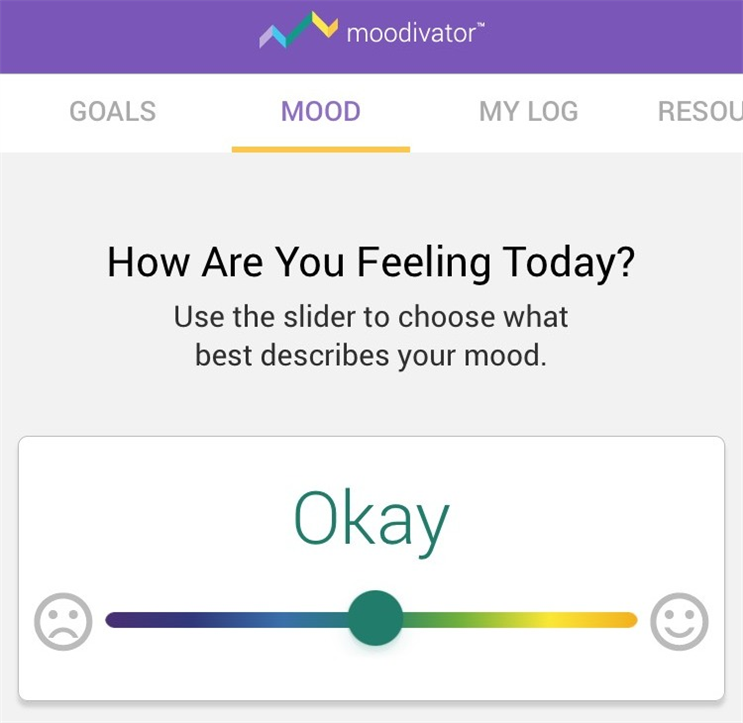 "Advances in technology are now offering patients new tools to help them as they manage their depression," Ferguson says. "We developed the Moodivator app in consultation with psychiatrists to help complement a patient's treatment by providing ongoing motivation in a simple, efficient, and portable way for those living with depression."
A patient does not need to be prescribed Pristiq to use the app, notes Ferguson. The goal is to combine medicine and a therapy such as Moodivator to create the best treatment. The app is particularly useful for people who cannot or do not want to attend in-person therapy sessions but want an easy way to manage their depression.
"A 2014 survey found that 70% of patients being treated for a mental health disorder say they want to use a mobile application to monitor their mental health on a daily basis," says Ferguson.
Alongside Moodivator, Pfizer is also offering support for Pristiq users and depression sufferers through The Wind Up program, which sends motivational and inspirational messages via mail, email, and text to those who sign up, along with reminders about refills and tips for setting goals.