That is according to the fourth annual survey by parenting website Mumsnet and marketing research firm Ipsos MORI, which this year had a particular focus on truth and truthfulness during the EU referendum.
The results, which draw on statistics from the 2016 Ipsos MORI Veracity Index, show a deep distrust of politicians, with just 15 per cent (down from 21 per cent in 2015) of 1,000 respondents agreeing that they generally trust politicians to tell the truth.
When the same question was asked about journalists, 24 per cent said they trusted this group.
One individual among 100 Mumsnet and Gransnet users surveyed commented: "There are only a very limited number of politicians that I would trust and I can't think of any off the top of my head."
There is also a lack of trust in the media, with another person saying: "The media are far more interested in printing/televising/tweeting what they think people want to hear rather than what is actually going on in the world."
Elsewhere, a Mumsnet user added: "My motto is: 'never trust the BBC'."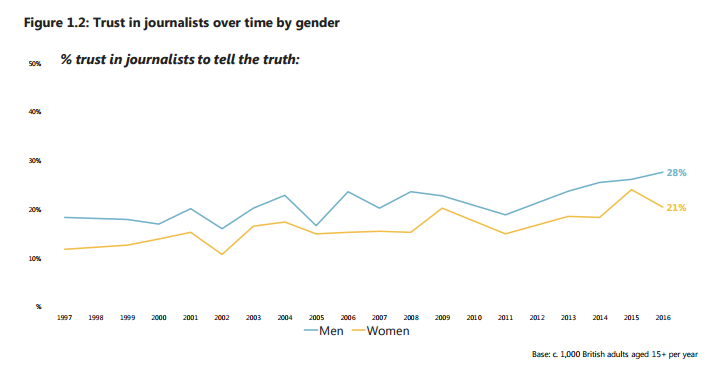 However, 67 per cent of total respondents said they trusted TV newsreaders.
The report also shows a lack of trust in government ministers, who managed to obtain only 20 per cent of the public's trust.
The survey reveals that nurses, who have been included for the first time, are most trustworthy, with 93 per cent of the public expecting them to tell the truth, while doctors came a close second with 91 per cent.