Here's Johnny?
Johnny Hornby, founder of advertising group The&Partnership (which owns PR shop Halpern), is rumoured to be one of the names lined up as a potential successor to Sir Martin Sorrell when the 71-year-old WPP chief finally steps down; The&Partnership is 49 per cent owned by the global holding company. Hornby distanced himself from the move in an interview with The Times, where he humourously compared himself to the luckless manager who succeeded Sir Alex Ferguson at Manchester United.
"Who wants to be David Moyes?" Hornby asked. "If I took over, I wonder if Martin would sit in the stands scowling at me. He probably would."
Could be worse, Johnny. You could be Sam Allardyce…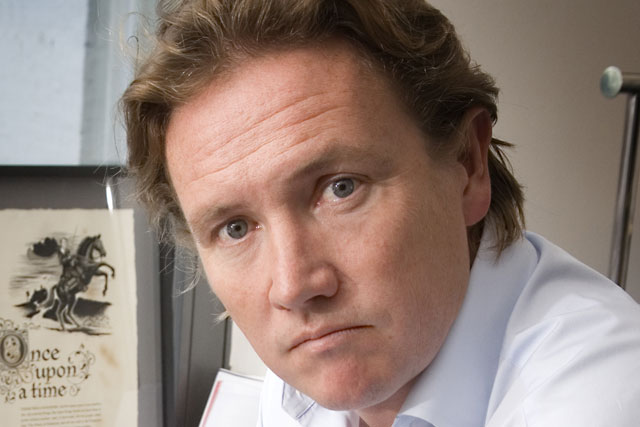 She ain't heavy...
Staying in adland, and advertising agency Mother has pulled off a neat PR campaign. PRWeek's sister title Campaign reports that agency Mother has rebranded as Grandmother during December to stimulate discussions about old age, and to try to tackle the invisibility and patronising portrayals of older people in advertising. Flack agrees this can only be a good thing (and not just because of its advancing years).
The reception area at the agency (pictured below) has been filled with pictures of grandmothers to mark the move.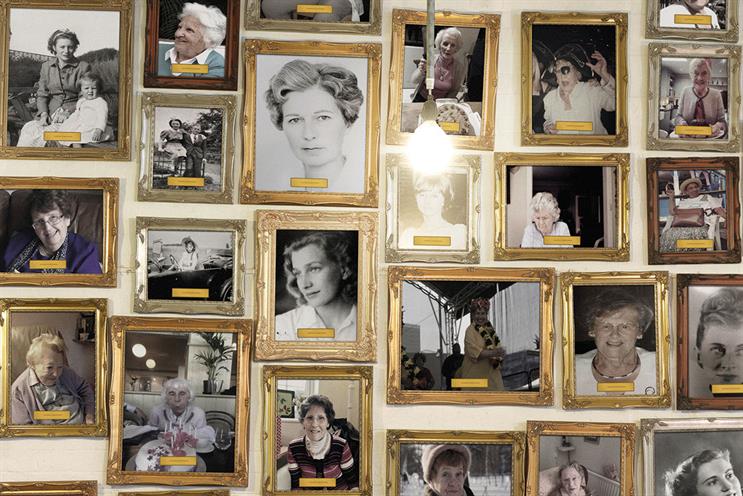 Waxing lyrical at Edelman bash
To the Edelman Crystal Ball. No, not that kind of ball; the PR behemoth hasn't decided to stage its own version of 'Strictly', although now you mention it...
This was, in fact, a crystal ball of the prediction variety with an all-female panel, including Edelman's own Joanna Tatchell and the comedian Ruby Wax, among others. Flack thought Wax's initial speech to the audience was a little light on what 2017 might look like, but hilarious nonetheless.
Wax brought her unique brand of, at times, exceedingly frank humour and the audience was in fits, although Newsnight's Kirsty Wark, who was chairing the session, had to rein her in a little when one comment about the US president-elect's missus came a little close to the bone.
Early birds #edelmanCB looking forward to predictions for 2107. Should be a lot of fun! pic.twitter.com/08O1T2NvrD

— Kirsty Wark (@KirstyWark) December 1, 2016
Sex and drams and rock 'n' roll
Cool little campaign here from The Romans for Scottish whisky brand The Macallan. The agency called in one of the world's most famous custom guitar-makers - Philippe Dubreuille, whose clients include Noel Gallagher, Mark Ronson and Iggy Pop – to create a series of limited edition guitars made from Macallan whiskey casks. The guitars even house a dram of whiskey in the body.
If you want one, and Flack knows you do, you have to be quick, as only five have been made. Oh, and make sure you bring £10,000 with you. Here's a video of the process in action:
Stillness in Serbia
Golin announced its move into Serbia this week, in partnership with local agency Ruskin & Hunt. What better way to mark the occasion than a mannequin challenge? Golin Belgrade has provided a video below (which, as Flack pointed out last week, is far more effective than sending still pictures).
Anyway, Enjoy:
Life's a pitch for ex-hacks
A new expression entered Flack's lexicon this week. "Pitch bitch" (noun): a former journalist hired by PR agency for the almost-sole purpose of impressing in account pitches, never to work on the account should it be won. Let's hope this doesn't spread too far.