SAN FRANCISCO: Text100 has appointed Steve Astle, the former comms head at FICO, to the newly created position of SVP, highly regulated markets.
Astle reports to Ken Peters, EVP and regional director of North America for Text100. He officially started the position at the beginning of last month. The role has a global remit that includes counseling clients, helping accelerate agency growth, and developing "innovative service options."
Flourishing innovation across industries mired in heavy regulation has opened new opportunities for firms such as Text100, Astle explained.
"There's a technology story and there's also a human story," he added. "The opportunity we see is to humanize this transformation."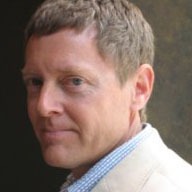 Part of his job involves identifying emerging market needs. For example, businesses in highly regulated industries, such as Tesla, have been forced to reckon with ascendant external market forces, such as public policy and cyber threats, Astle said.
"Relatively young companies have to increasingly deal with business matters that used to be the domain of more mature industries," Astle said. "There are opportunities to integrate, to help businesses that are highly regulated to achieve growth objectives, and their other objectives, by providing new services beyond traditional PR, or even traditional marketing."
At FICO, Astle was most recently VP of corporate marketing and functioned as a CCO. The company decided to eliminate his position and consolidate its comms and marketing functions.
A PR spokesperson confirmed all PR now reports to Nikhil Behl, head of marketing at FICO.
"Over the course of the past few years, we had been tightening the belt," Astle said. "In a lean organization, it seemed inevitable that a senior-level executive could be dispensed with."
Asked how his employment at Text100 came about, Astle said, "I wasn't sure I wanted to go back to an agency. But what I found with Text100 is that [CEO Aedhmar Hynes and I] had a similar vision for things. So we put together a job description that aligned with my interests and the agency's."
Astle helped lead FICO through reputational headwinds during the Great Recession, which had been linked to faulty credit scores. FICO, one of the largest credit score providers, was buffeted by repeated scrutiny of its reliability in the economic fallout.
Prior to FICO, Astle was co-chair of the global tech practice at FleishmanHillard. He was also SVP and GM at Text100. Before that, he had roles at agencies such as FitzGerald Communications and Applied Communications.