Since its inception in 2003, the charity has helped fund more than 1,200 projects globally, tackling prostate cancer, testicular cancer, and mental health and suicide prevention in particular.
This year, the charity has asked several UK agencies to promote Movember via activities that go beyond the traditional 'challenge' of growing a moustache.
"We are now putting a lot more emphasis on the cause we seek to address - that men are dying too young - which has required bringing the focus away from simply announcing the moustache in November, to a year-round awareness and education piece," said Helena Jennison, marketing and communications director for the Movember Foundation.
Movember's UK PR agency The Romans created the "MovemBET" campaign - a real-life betting shop, which highlights how men gamble with their health by not knowing their odds.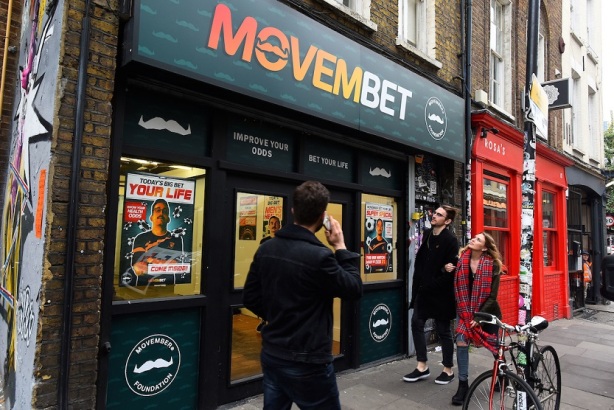 "In creating MovemBET, we created a hard-hitting and disruptive opportunity for men to talk openly about their health and the health of those closest to them," said The Romans co-founder and creative director Joe Sinclair.
Meanwhile, integrated agency Alfred launched a series of influencer-led events at the start of the month, with the aim of raising more widespread awareness of male health issues.
We're walking 1,000,000 steps for #Movember! Sponsor team Alfred and donate here! https://t.co/oCzSmuiz2n pic.twitter.com/AyotQYi5iN

— Alfred (@WeAreAlfred) 12 November 2016
Dan Neale, who co-founded Alfred, told PRWeek the Movember charity is working hard to get more people involved - particularly women, who have "welcomed" their chance to participate.
"The work we have done shows how men's health can impact the women in their lives, so women are keen to show their support and get involved."
Elsewhere, creative agency Matta, which worked alongside the charity last year, is working with celebrity ambassadors, including cyclist Mark Cavendish (pictured below), comedian and actor Ben Miller and female singer-songwriter Foxes, to focus on overall male mortality rates, prostate cancer and male suicide.
Unlike The Romans and Alfred, Matta did launch a moustache-based campaign - Seriously Good Moustaches - that graffitied the top lips of each of the famous faces working with the charity.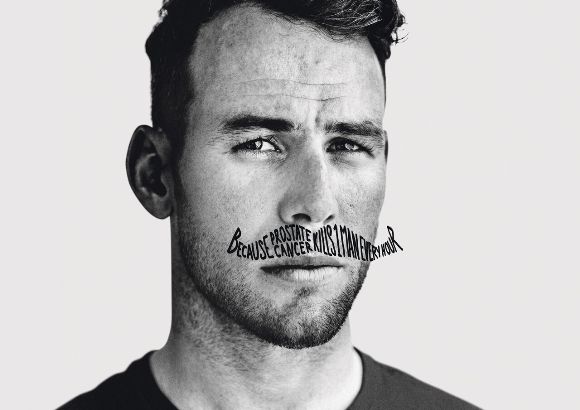 Matt Hunt, strategy and brand director at MATTA, said: "The campaign places statistics for each health issue as hand-written statements on the top lips of Olympians Mark Foster and Mark Cavendish, and England Rugby Union captain Dylan Hartley, as well as other celebrities such as Gok Wan, Ben Miller and Jack Savoretti."
The campaign has also been picked up in Australia, where cricketers Mitchell Starc and Ellyse Perry, and model Megan Gale, were used.
Speaking about the impact of this year's activities, Jennison said: "We have introduced more ways to fundraise, inspiring people to not only grow a moustache, but also take on a Move challenge and Host an event. Our community is motivated to be part of our movement to solve the crisis in men's health."