Yes
by Lisa Ross, MD,
APCO Worldwide's Washington, D.C. office
Former senior official in the Clinton administration and 20-year veteran of the agency world.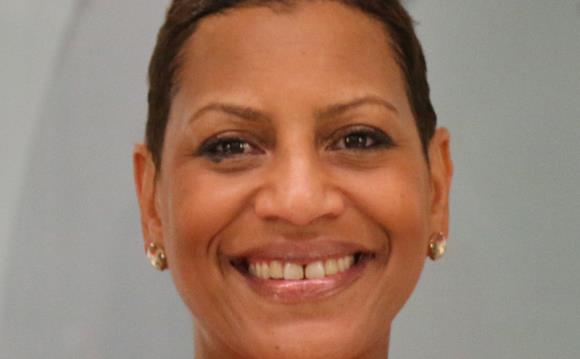 This past summer, I attended the ColorComm C2 Leading the Way conference designed to bring together women of color in the communications industry. There I led a panel discussion exploring what is keeping diversity out of the c-suite. Since that time, I have hosted and participated in conversations with senior leaders and decision makers from top global agencies that have led to extremely critical insights and the formation of a taskforce to increase diverse agency leadership.
Let's face it, we are in an industry that is driven by the bottom-line – both our own and those of our clients The business goals and objectives of our clients drive key decision making at all levels of agency work.
In other industries, we have seen success from benchmarks mandated by leadership, such as the NFL's Rooney Rule. In our industry, we have seen leaders such as HP's chief marketing and communications officer Antonio Lucio deliver calls to their agencies demanding for an increase in diversity at the leadership level. Early in my career, my innovative and progressive managing director listened to my colleagues and I make the argument but acted when our clients did.
Benchmarks and mandates do come from clients – driven by the shift in audiences that our clients see as critical to their goals and objectives. The increasingly diverse audiences that contribute to sales, perception, and brand awareness mandate that agencies embrace diversity as a business imperative.
I believe that diversity is the cornerstone of modern client service. I have seen first-hand where diversity in race, ethnicity, gender, sexual orientation, socio-economics, and political alignment—to name a few—made a positive impact on decision making and profitability.
As an industry, we cannot be successful if we don't empower diverse colleagues to share their perspectives and elevate diverse candidates to leadership positions.
Well-established and new industries alike are pivoting to meet the demands of a broader audience and emerging majorities—more diverse, socially conscious, and expectant than ever before—agencies are no longer successful servicing clients from one perspective. The team around the table tasked with developing consumer-facing campaigns or counseling clients on how to navigate challenging social or political issues has to be as diverse as our clients' audiences.
Let's give client-driven benchmarks a chance. Without this emphasis, progress has been disappointing. I firmly believe with this emphasis we have a fighting chance.
No
by Juan-carlos Morales,
global chief creative officer and partner at PwC
Leads a team of visual designers, experience architects, and copywriters working on interactive multichannel experiences for brands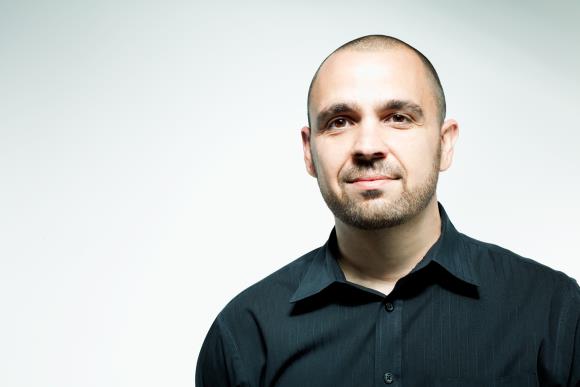 Diversity today means more than we may realize – it is background, skillsets, passions, expertise, creativity – and all of these attributes should be harnessed, internalized, and fostered by agencies from within to benefit both employees and clients. Outside mandates mean nothing if there is not buy-in from those doing the client work – and if those doing the work are not celebrated for their power of perspective.
In my experience, an employee's circumstances are a less important aspect of diversity; their willingness to grow as they think in non-traditional ways is what sets them apart. For a company like PwC, this is a crucial aspect to the success of our clients. We are the working engine that brings new ideas to life, solving today's biggest problems and tomorrow's most pressing threats.
To truly differentiate themselves and provide innovative solutions to today's most complex issues, agencies must make diversity a key component of their business framework. Keeping this thought process top-of-mind will greatly enhance the quality, efficiency, creativity, and uniqueness of the work output, as well as garner new ideas, perspectives, and ways of thinking about a problem.
Take PwC for example. We take the value of diversity and being multilingual to a whole new level. It's not just about variety of backgrounds and language, but rather the idea of having our employees be multidimensional to the point where they can articulate and formulate ideas across varying silos, from IT and tech, to creative and business.
PwC is also one of the few places that has elevated someone like me – a former graffiti artist – to the level of partner. This breaks all the traditional rules of the traditional consultancy or agency and has allowed me to use my perspective and past experiences as a source of strength for my colleagues and clients.
You may have heard the stat that more than 70% of business transformations fail. This failure is often because the organization is focusing on too much – and doing none of it well. What they're missing is that diversity of perspective that allows teams to creatively brainstorm, become laser focused on the mission and way forward, and then execute efficiently, effectively, and seamlessly – no matter the client problem.
At PwC, we call this the BXT method, but in layman's terms, it's purely fostering diverse talent from within to pave the absolute best path forward for ourselves and our clients.
PRWeek's View: Many agencies with the right intentions have launched initiatives to improve diversity but failed. Diversity requirements launched by brands such as HP and Verizon are definitely worth a shot.