Sorrell comes up Trumps
While discussing the implications of a Trump administration at this week's CBI conference in London, WPP boss Sir Martin Sorrell caused eyebrows to raise when he proclaimed: "Anyone who produces a daughter like Ivanka Trump can't be all bad."
The remark was met with dismay and shock by the 1,000-strong audience of business executives, who nervously laughed off the comment.
However, Sorrell may actually have played a bit of a blinder. Could it be that Sir Martin was actually aligning himself as the sort of bloke who 'gets' locker room chat, and therefore 'gets' Donald Trump?
Flack thinks this is highly plausible.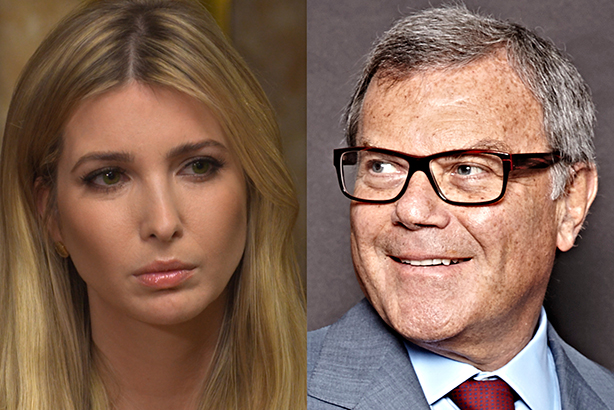 © CBS via Getty Images/Tom Campbell
Theresa May: The Flappening
Also at the CBI conference, Theresa May delivered a speech that, unsurprisingly, focused on Brexit – despite offering no tangible information about the expected negotiation process.
But even if she had outlined exactly what the Government is planning to do about Brexit, Flack doubts whether many people would have being paying attention. Why? Well, as the PM addressed delegates, a moth took flight and stole the show. At one point, it came perilously close to landing on May's head.
However, some of the more cynical among us have suggested the moth was let loose because Chancellor Philip Hammond opened his wallet... tsk tsk.
?? #Uk • 'Moth' swoops on Theresa May during CBI speech on Brexit: Theresa May was attacked by an angry moth as she… https://t.co/jDe1zA3aTn pic.twitter.com/1MGj1xDcZV

— Kazi UK™ ???? (@Kazi_UK) November 21, 2016
Falling at the first hurdle
In a year of uncertainty and change, there is one thing has remained a reassuring constant - allegations of corruption in international sporting bodies.
The Daily Mail reported this week that Nick Davies, an aide to the now IAAF President Lord Coe, was once offered a bribe that was to be treated as "a bonus for hard work and to be used 'if needed' for a public relations campaign to ensure the 2013 World Championships in Russia were a success".
The Mail alleges that the sum was £25,000.
Flack is deeply shocked. £25,000?!? Are there any self-respecting global PR agencies who would get out of bed for that?
(Flack realises that, increasingly, the answer to that question is 'yes' - but then that would ruin the joke.)
Georgia on my mind
To the Pagefield party where geo-political comms was the main subject on the lips of guests, fuelled by never-ending Negronis.
Flack spoke with a Georgian banker who was exasperated at the reactions of the European Union to the election of Donald Trump earlier this month. Chacterising the comments of Jean-Claude Junker, president of the EU Commission, and Martin Schulz, president of the European Parliament, as unhelpful, he went on to praise the British Government's pragmatic response to The Donald's shock victory.
He warned that less bucolic language was also needed from the west to soothe Georgia's powerful neighbour, Russia, rather than further inflame tensions. He then told Flack he wanted Georgia to enjoy stronger ties with Britain than it had previously, and his suggestion for this: That Georgia should join the Commonwealth. That this is a club for Britain's ex-colonies did not seem to bother him.
Later, Flack spoke with a fascinating woman who runs a government relations outfit for UK businesses that want to work in Africa. Is that, Flack enquired of her, a form of rarefied comms? "I do not write press releases," she informed Flack crisply.
Green shoots of PR growth
The Green Party is looking for a head of communications for the first time, with interviews expected to be held next month.
Party CEO Nick Martin told Flack that a key duty will be "articulating an optimistic vision for the future" at a time when he feels other parties on the left are not doing so.
While Martin says he has been "a member of the party for a while and a voter even longer", he suggested the new PR chief needn't necessarily be, saying: "I think they have to be sympathetic with our broad values." Or, as the slightly bureaucratic language of the job application form would put it, in the 'personal circumstances' list of criteria: "Not a member of another UK political party: essential."

Don't be a dummy
In case you've been living under a rock for the last few weeks (and given the recent news, Flack wouldn't blame you), you would have heard of the mannequin challenge, the latest internet craze where people pose motionless for the sheer fun of it. Brands have been getting into the act by posting mannequin videos, and Asda's PR team even made a spoof of the challenge to tell the world that they are not taking part in Black Friday.
Be careful how you publicise it, though. PRWeek UK deputy editor John Harrington made this salient point, leading to a spirited response from some PR figures:
Everyone please stop sending pictures of folks doing the mannequin challenge. Can't you see why this doesn't work?

— John Harrington (@John_Harring) November 24, 2016
@John_Harring ha. But LOOK HOW STILL I AM. pic.twitter.com/wZNooSmiIL

— Rich Leigh (@RichLeighPR) November 24, 2016
No movement on this issue... https://t.co/9onhneuZX4

— Rhodri Harries (@rhodrih) November 24, 2016
All mouth, or all trousers?
Flack received a flurry of pitches this week from people running activity for Black Friday, including the PR team at Virgin Atlantic and Virgin Holidays, who claimed in a press release to have "approached the occasion with bespoke flair".
Flack can only assume that they've misspelled the word 'flares', and for anyone struggling to picture the image, has dug a picture out of the archives of Virgin PR staff wearing their "bespoke flares".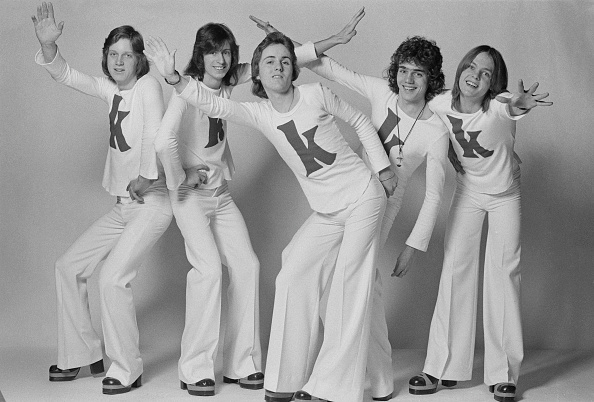 It is possible that's actually a picture of the mostly forgotten English glam rock group Kenny, but then where's the fun in that? Anyhow, Flack wonders whether British Airways' comms team will repeat its trick of a few weeks ago and add its support to their rivals' efforts.
Would you like the good nudes or the bad nudes?
Talking of unusual pictures... it's long been a staple of PR agency world for certain shops to feature images of their employees, often striking quirky poses, on their websites to portray fun and creativity. But Flack heard of one PR agency that took things a bit too far.
At the re-launch event of the agency (which shall remain nameless) at a nightclub few years ago, said consultancy unveiled giant photos of their team 'dressed' in their birthday suits, with only strategically placed objects to protect their modesty. Totes awks (as someone probably said).