According to the research from the communications regulator, 57 per cent of 12 to 15-year-olds are now aware of product endorsement from 'vloggers', up 10 percentage points in one year. More than half (55 per cent) are aware that online advertising can be personalised, against 45 per cent in the same study last year.
However, many children still need help to identify advertising on Google, with only a minority of 8-11s (24 per cent) and 12-15s (38 per cent) correctly recognising sponsored links.
The research, included in Ofcom's new report Children and Parents: Media Use and Attitudes, found that digital devices were more widespread among children than ever, with one in three pre-schoolers (aged three or four) having own their own media device such as a tablet or games console.
---
Read next: PRWeek's guide to the new generation of social media influencers
---
Pre-schoolers typically enjoy digital entertainment on a tablet, with 55 per cent using one, and 16 per cent owning their own tablet – up from just three per cent in 2013. Children move to smartphones as they approach their teens, with 41 per cent of pre-to-early teens owning such a device, up from 35 per cent last year.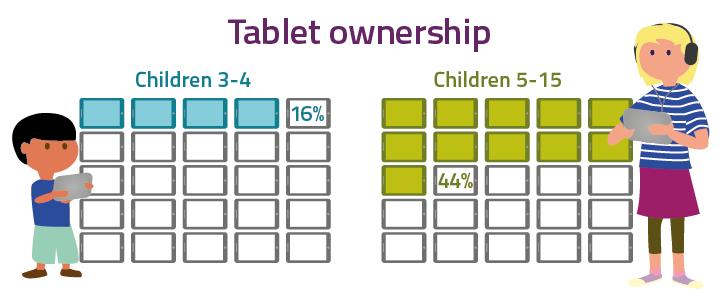 The Ofcom research shows that the internet has overtaken television as the top media pastime for the UK's children.
Children aged 5-15 have increased their weekly online time by one hour and 18 minutes in the last year to 15 hours.
In contrast, children are spending less time watching a TV set, with their weekly viewing dropping from 14 hours 48 minutes in 2015 to 13 hours 36 minutes in the last year.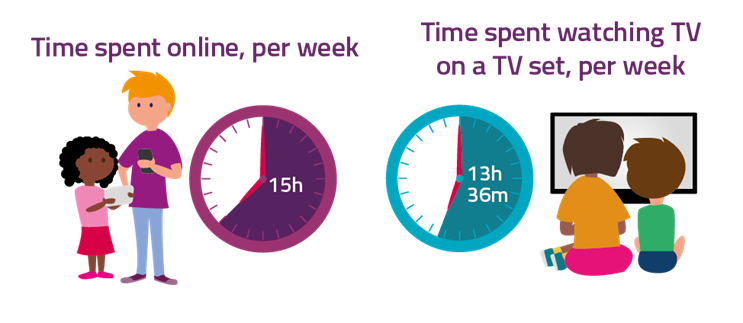 YouTube is one of the most popular online destinations for children to watch content, with 73 per cent of those aged 5-15 using the video site. It is also a hit with pre-schoolers, with 37 per cent regularly watching YouTube videos, who typically pick content such as cartoons and short movies.
Older children are also beginning to show a preference for YouTube, with four in ten 8-11s and 12-15s saying they prefer watching YouTube than the TV set.
Despite this, the research suggests TV still plays an important role in children's lives, with nine in 10 still watching, generally every day, and the largest number of children watching at peak family viewing time of 6pm to 9pm.
More: Broadcast television is 80 years old and PR must harness the medium for the digital age