NEW YORK: After 10 years in the U.S. Army, including six in Special Forces, Chris Erickson joined Ketchum full-time in September.
Special Forces soldier to PR pro isn't exactly a well-worn career path, but Erickson craved a job in communications when he left the Army. Although he had no formal training or education in communications, part of his job as a Green Beret was to develop messages for local cultures.
"As a Green Beret, you are always working by, with, and through the local force," he said. "So cross-cultural comms is your bread and butter."
A couple of months out of the Army, Erickson was seeking a job when a fellow veteran alerted him to Omnicom Group's Accelerate Exbellum program in its DAS division.
The program launched in January 2015. Each quarter, the Accelerate program recruits and screens 10 transitioning Special Operations Forces candidates and helps them prepare for interviews. One candidate is selected to complete a year-long residency in four companies in DAS and is guaranteed the opportunity to transition into a full-time job from at least one of the companies at its conclusion.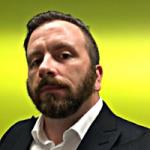 Erickson was invited to a day-long interview along with other candidates. He met with agency heads from Omnicom firms FleishmanHillard, Cone Communications, Porter Novelli, and Ketchum. By the end of the day, Erickson was informed he had been selected as a program resident. DAS also provides veterans not picked for the program with assistance finding a job within the holding company.
"The interview process was very informal," Erickson said. "It was a lot of situational questions, such as, 'If this happened, how would you react?' They want to see your how your personality is."
He started the program last September, spending three months apiece at Fleishman in Washington, DC, Cone in Boston, and Porter and Ketchum in New York. Erickson stayed in local Airbnbs during his time at each firm. He trained with SVPs and had access to the C-suite at each agency, giving him the opportunity to go from "kicking in doors to working in boardrooms," he explained.
Erickson said the program is valuable to veterans because it brings them on knowing they "know little to nothing about the industry."
The idea for the program came from Denise Bottiglieri, CEO of Omnicom's Healthcare Consultancy Group, who said she was seeking different kinds of talent and felt like she was "always fishing from the same pond" when hiring.
Bottiglieri focused on Special Operations Forces candidates because they have "gone through so much physically and mentally" to get where they are.
"They have that determined mindset that no matter what, they will get something done," she said.
Although most veterans don't have formal communications training, they bring other, unique skills to the table. For instance, Bottiglieri noted they are taught to look at issues from various angles.
"We have the outside-the-box mentality for making things happen and finding solutions under pressure," said Erickson. "We can also manage time effectively; everyone is expected to be able to do that in the Army – it is sink or swim."
Bottiglieri noted that issues and crisis management is usually a strong suit for veterans, who have experience keeping calm under pressure.
"When you've been through hairy life-or-death situations, it enables you to bring a little levity to an issues and crisis situation as well as focus and problem-solving capabilities," Erickson said. "You can walk into the situation and say, 'Oh, you guys think this is bad?'"
Bottiglieri added that veterans have taught leaders at her company the importance of debriefing after each project, program, and initiative. They're also comfortable speaking truth to power.
"They have a direct way about them," said Bottiglieri. "It is not aggressive, but it is assertive."
The hardest thing Erickson has had to adjust to, as senior program manager for digital research and analytics at Ketchum, is the workload—which isn't exactly what he's used to.
"I'm like, 'Give me more, I can do more than what I am being handed right now,'" he said.
Other programs for veterans at PR agencies
Hill+Knowlton Strategies
H+K participates in the Training with Industry Program of the U.S. Army. This annual program places Army public information practitioners alongside staffers in the firm's office and on client teams for one-year terms. The program enables officers to learn how the private sector operates in the communications industry, and for H+K to learn from them.
Edelman
This month, Edelman will launch Edelman Forward, the firm's newest employee resource group designed to unite the skills, experience, and leadership of the agency's military veterans and their families. Forward aims to foster a veteran-friendly workplace and community, while supporting, mentoring, and engaging veterans in their paths toward post-military success. The firm is also planning to launch a Veteran Immersion Program in 2017. Through the program, Edelman will collaborate with veteran service organizations to create opportunities for transitioning military service members pursuing careers in PR.
Ogilvy Public Relations
Ogilvy's military veteran professional network, called Salute, formed in 2015. Its mission focuses on providing a community and platform for veterans, reservists, and national guardsmen from the U.S. and around the world, as well as their families and allies. The network holds events to foster awareness and support for vets, does community outreach through fundraisers, provides peer-to-peer support for veteran employees and their family members, and bolsters recruitment efforts.