Pool tables and funky office spaces. Flexible work-from-home schedules and unlimited time off. Competitive compensation and great benefits.
The aforementioned can make a workplace attractive to potential talent - and keep them there - but they alone do not make a culture. Agency presidents and in-house leaders of past Best Places to Work winners say it is about living and breathing your culture in every facet of your business. This includes areas that aren't as sexy or talked about, but are just as important, such as how you recognize employees, communicate to staff internally, and make top leadership accessible.
PR pros say employee recognition is a critical part of culture, particularly when it is communicated in a public way. It can reinforce corporate values to employees and help connect them to something bigger.
Recognizing good work
As employers look to recognize good work more often, some of them are putting less importance and weight on annual performance reviews.
"Some companies have completely eliminated them," notes Seema Kathuria, MD, corporate affairs and consumer sector at executive search and assessment firm Russell Reynolds Associates. "In some ways, it is outdated — at least as a tool for recognition and reward, because it happens only once a year.
"Now, they put the onus on managers for continuous engagement," she adds. "And that ties into the development of the individual and opens up accountability, showing employees the company is engaging and paying attention to what they do."
The PRWeek Best Places to Work survey suggests employers should find new ways to recognize staffers. Only 60.4% of respondents categorize their organization as doing an excellent job of recognizing staff.
Ink PR, a 2015 Best Places to Work honoree in the small agency category, expanded this year from Austin, Texas, to Denver, where CEO Starr Million Baker and six employees are based. Million Baker says she spent a lot of time thinking about how to continue cultivating the collaborative culture she had worked so hard to build in Austin, despite working remotely from the 20-person head office.
A simple, but effective tool she developed is High Notes. Every Friday, she sends an email that calls out the great work from that week. Employees often tell her how appreciative they are of the recognition.
"Sometimes it is sharing a quote from a client telling us, 'You guys absolutely rocked the house. Thanks for making me a hero in my own company,' or telling someone on my team they did an amazing job with a blog post," explains Million Baker. "It's not a generic pat on the back. I go through and talk about who had a really good week and what they did to push forward Ink's mission."
In addition to seeking more feedback about their performance, PR pros say employees are also looking for an ongoing dialogue about the business' performance, from new opportunities and challenges to where it's headed and forthcoming initiatives. Fostering such a conversation can go a long way to building an open, inclusive, and collaborative culture, they explain.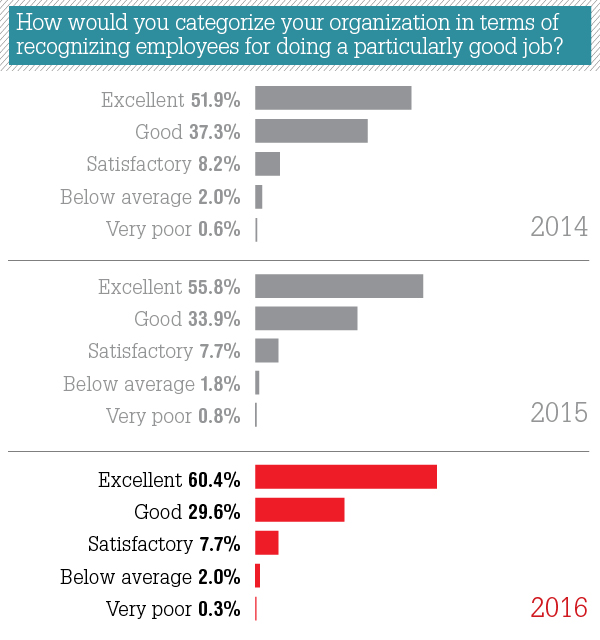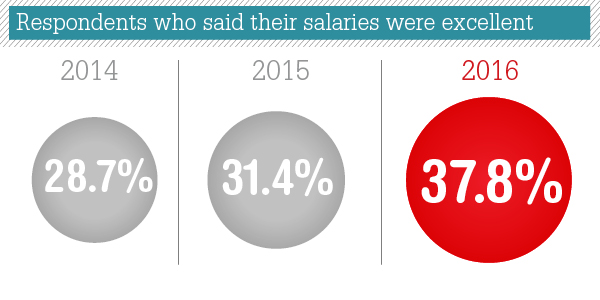 Working together
When asked how often the C-suite involves the comms department on most or all major business decisions, 67.6% of respondents said always.
Gary Rudnick, Golin president, Americas, says, "no matter how much you communicate, it seems they want more communications. That is not a bad thing, but you have to find the right balance between sharing what the population really needs to know and be engaged in, and what they don't. You can end up overwhelming people with a lot of comms."
And it's not only about what you share. Involving your staff in the development and messaging of the news can help make them feel part of the decision.
For example, Golin this year rolled out its Life Time program, which gives employees unlimited vacation time and work-from-anywhere flexibility.
"But we spent about six months prior with focus groups at different levels and experience trying to understand when we announce this, how will it be received, and what kind of adjustments can we make before launch," explains Rudnick. "That's a better approach than saying, 'Here is this great program, now what do you guys think?'"
Golin has also shifted from sharing news via group emails, which Rudnick says people don't have time to read, to monthly videos with CEO Fred Cook.
"They're very casual, but frequent and consistent," notes Cook. "We try to be out there as much as we can in the most authentic way."
Past best workplace honorees are increasingly opening up lines of communication to leaders at the more junior and mid-level firms to engage and involve them more in the culture.
Jim Delulio, founder and president of executive recruitment firm PR Talent, says the CEO and founder of a top agency in Dallas "takes two to three different people out to lunch weekly so he can get their perspective on what is going on with the agency. It's about wanting to openly communicate and treat people humanistically."
The CEO sees it as a wider trend toward the industry understanding the role empathy plays in workplace culture. There is even a Global Empathy Index, which measures companies' empathy quotient.
"Normally you wouldn't put corporate and empathy in the same sentence because they seem to be at the opposite end of the spectrum," explains Delulio. "But companies are starting to think about how they relate to employees and how well they understand them cognitively and emotionally. It is entering into my conversations with HR managers."
He says Amazon is a good example of an employer that understands empathy's role. Delulio recently visited its headquarters and noticed about one-third of employees had brought their dogs to work. The company even supplied treats for the pets.
"That is a perfect example of how creative corporate empathy makes for a great place to work," he extols. "The employee feels not only more comfortable and happy in his or her corporate environment, but also less worried about a pet that may be left home alone all day."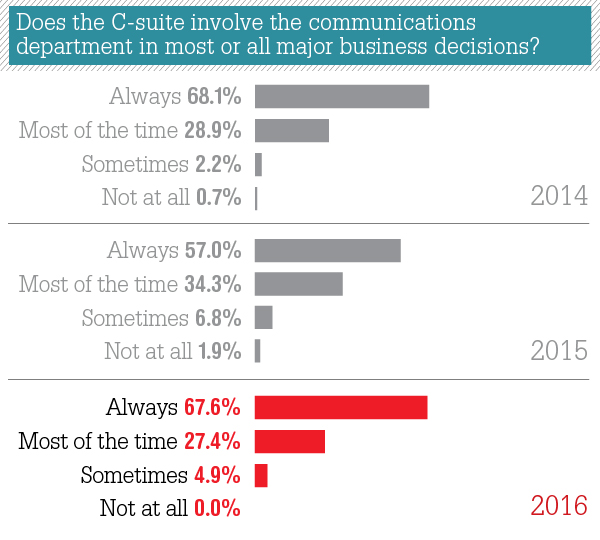 Nurturing creative spark
This appeal to the physical and emotional side of an employee is important in a comms environment where PR pros are being asked to think more creatively. More than 87% of in-house respondents indicated their organization takes the role of PR very seriously — and these kinds of investments reinforce to employees that belief by upper management.
Southwest Airlines recently finished a redesign of its head office in Dallas to fit more people into the same space. Linda Rutherford, chief communications officer at Southwest, notes the company also used it as an opportunity to create an environment that is more "culturally on brand."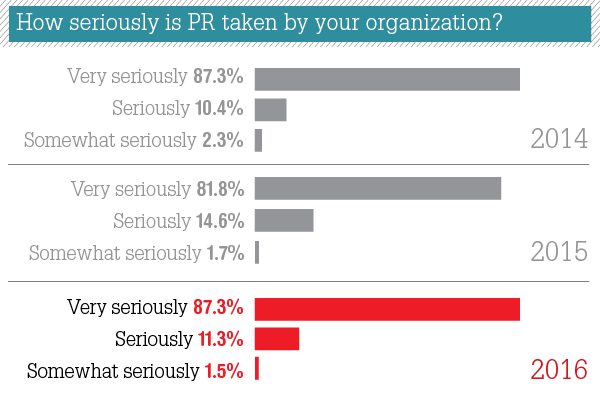 There are now collaborative workspaces with electrical outlets for devices, comfier furniture, and about 20 "cultural centers" — communal areas that include personality pieces from staff that normally might be tacked to their cubicle walls.
The result is an alignment between environment and culture, focused on spurring creative collaboration that has led to such innovative concepts as the brand's in-flight concert series at 35,000 feet.
"The culture at Southwest is about creating a team that has a lot of talent and energy and who are encouraged to test and learn," she explains. "We try to create an atmosphere where there is lots of excitement. Now the environment is also conducive to creative thought."

Walk into any PR agency, and chances are you'll see plenty of women. But while PR has traditionally been a female-friendly pursuit, agency presidents, CMOs, and executive recruiters agree they are woefully underrepresented at the higher ranks — even more so for women and men of color.
"It has improved a bit in the past few years, but it's certainly not close to 50%," notes PR Talent's Jim Delulio. "It is still very white and very male at the top. Diversity will only happen when it is demanded by clients."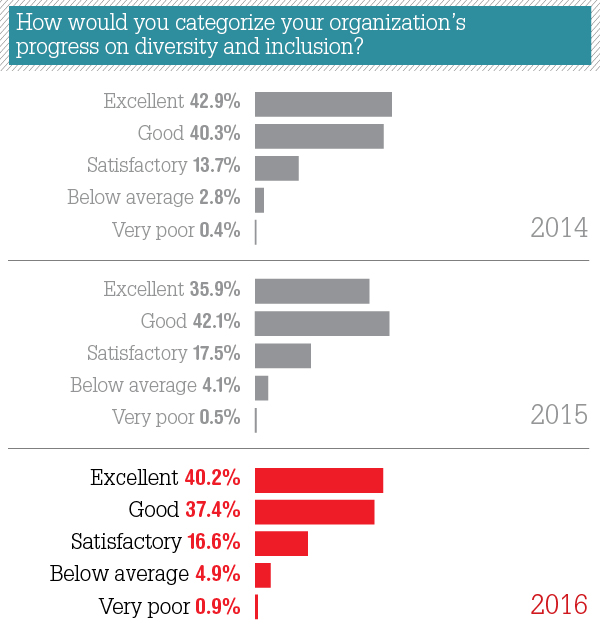 There are signs clients are pushing for change. In September, HP revealed it had asked its PR and ad agencies to boost the percentage of women and minorities in their organizations at all levels over the next 12 months or risk being removed from their roster. In a letter to the agencies, Antonio Lucio, global chief marketing and comms officer at HP, told them, "Including women and people of color in key roles is not only a values issue, but a significant business imperative."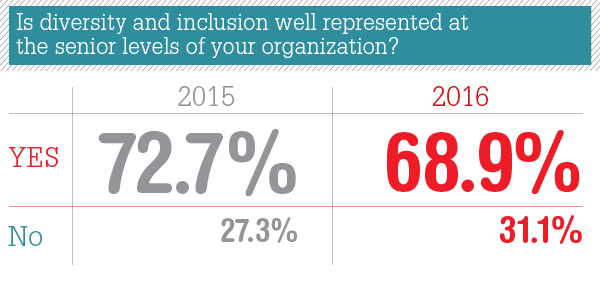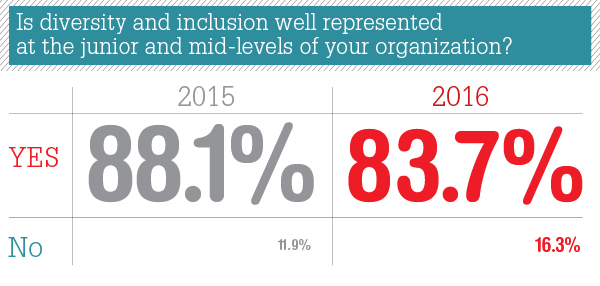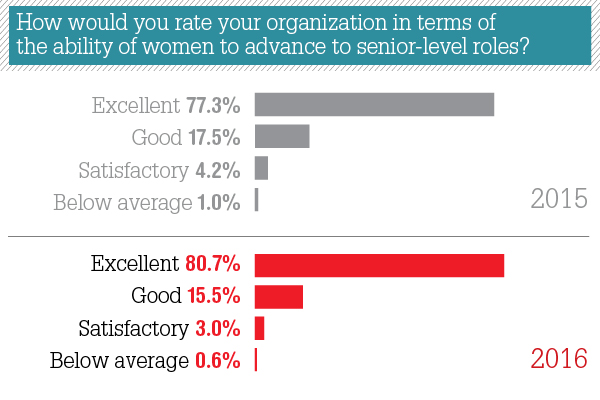 And General Mills says agencies competing for its creative business must meet certain diversity requirements — including a staff makeup that is at least 50% women and 20% people of color.
Golin's Fred Cook predicts, "The pressure from clients is going to become more pronounced in 2017. As an industry, we talk a lot about diversity's importance, but there has been a shortage of action. It could have a negative impact on us if we don't figure it out."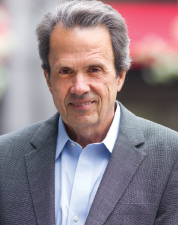 Cook says a lot of agencies have added more women at senior levels, but "with people of color we still have a long way to go. The PR industry is lagging."
The Best Places to Work survey results support these assertions. Almost 84% of respondents said diversity and inclusion is well represented at the junior and mid-level of their organizations. Yet only 68.9% said the same for the senior level. Delulio notes clients should be making a diverse candidate more of a priority in their employee searches.
"They may say we need someone Spanish speaking or bicultural, but rarely do I hear from clients their preference would be for a candidate to help make their workforce more diverse," he explains.
Seema Kathuria of Russell Reynolds Associates says she'd like employers to invite more internal dialogue on the issue.
"A company may have the perception it is trying to be as adaptable as possible, but in reality it might not be getting the input from those most relevant inside the organization," Kathuria explains. "Companies should lead the conversation in a free-form dialogue. It could help them better understand what they need to do."
Linda Rutherford of Southwest Airlines champions the industry getting more involved with colleges and universities. For example, Rutherford is on the national advisory board for the College of Media and Communication at Texas Tech University, where she helps promote PR to Latinos.
"We're not going to suddenly 'arrive' on diversity; it's going to have to be a constant effort," she says. "And we can't just work within our own organizations. We also have to give back to the profession. That means looking at the collegiate ranks and working on that pipeline."
Large Agency





Golin



Golin's launch of its Life Time program in March has been a game-changer for the firm. It offers unlimited paid time off, extended parental leave, and the ability to work from anywhere.
"Golin believes rest and rejuvenation are big parts of the equation in order to consistently deliver strong client results," says one judge of the Best Places to Work program.
Another new benefit is its Extended Health and Wellness program, which includes a monthly stipend of $75 to cover activities such as gym membership, pet care, personal growth classes, and other activities employees feel would make them healthier and happier away from the office. The program translates to a happy, motivated workforce, several employees noted. It also helps them achieve work-life balance.
The agency was also lauded for its development and advancement tools — namely, its What's Your 24? Golin University educational training program, which encourages employees to complete 24 hours of continuing knowledge per calendar year to help them grow.
"Golin has pioneered the best programs and does everything it can to promote learning, great experiences, and advancement options," one employee says.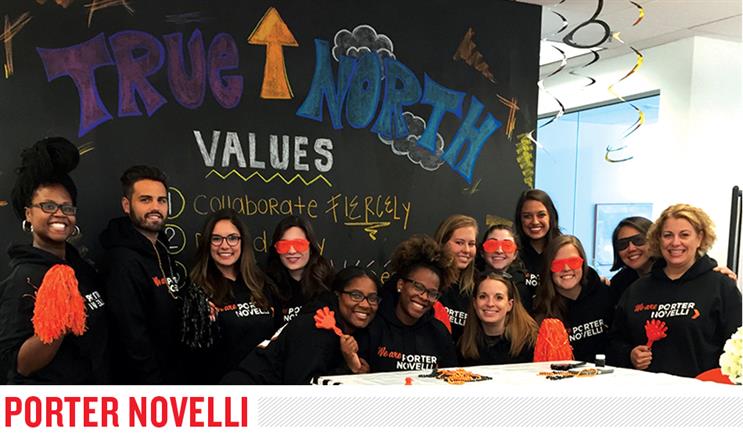 Numerous staffers describe Porter Novelli as a supportive, all-inclusive, collaborative, and caring workplace.
The firm, a 2014 Best Places to Work honoree, has several initiatives in place to engage and motivate employees. One popular program is Porter Novelli's Greater Than U, a comprehensive professional development program that allows employees to explore and train across a variety of areas including analytics, creative, and media.
"This continuous learning environment combined with leaders encouraging movement within the agency helps motivate employees while growing their skill set," one judge says.
Among the benefits Porter offers to employees is a $300 reimbursement each year dedicated to fitness and wellness expenses.
The voluntary turnover for the year to date is 14%, notes one staffer, who adds that is lower than the industry average. Many employees commend the agency's ability to retain people to its culture.
"The camaraderie is amazing, and one of the reasons I have stayed here more than seven years," explains one employee.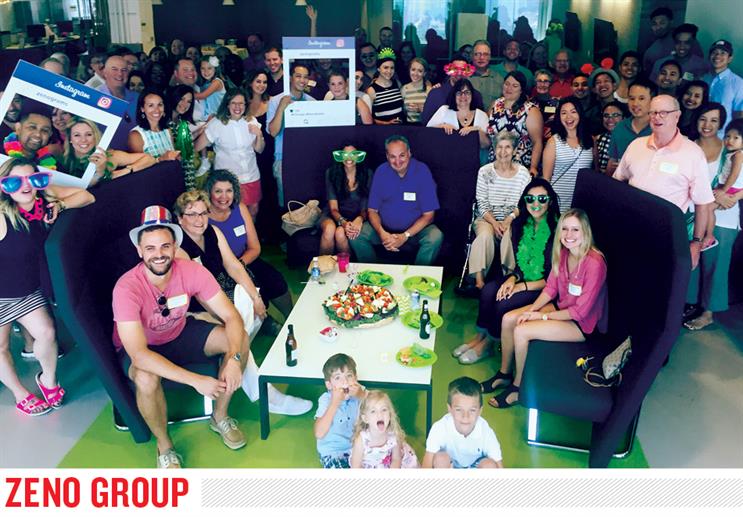 Zeno Group has a unique culture that encourages employees to try new things and take risks, while regularly rewarding them for outstanding work.
"The energy at Zeno is palpable," notes one staffer. "Our clients see it and feel it, and our culture is a main reason why clients select Zeno."
The agency has recently expanded its Fearless University, which offers free online learning tutorials for employees, complemented by in-person meetings with industry experts. Course reimbursement is provided, along with cross-office exchanges, cross-role training, and leadership opportunities.
Work-life balance is a priority for the firm. Via wellness program ZenoFit, employees get a $60 monthly stipend for some kind of stress reliever, be it a gym membership, books, or concerts. Zeno also allows employees to work from home twice per month, and staffers with children are offered more days to work from home.
Internal comms at Zeno are boosted by a new podcast called Z-Cast.
"There are always open lines of communication among employees, and senior staffers are always accessible," says one employee. "Weekly meetings are held to share office updates from leadership."
Midsize Agency



Spectrum
Health agency Spectrum was singled out for its commitment to the lifelong learning of its employees and mapping out a career path for them.
"Spectrum knows talent is its greatest asset," observes one judge. "There's a generous tuition reimbursement program in place, and employees use Spectrum's career-path tool to map out their journey while working closely with the team's chief talent officer."
In addition to giving employees ownership over their development, Spectrum also empowers them to manage their work-life balance.
Agency policies include unlimited flexible time off, work-from-home schedules, and four months paid parental leave.
Employees also applaud the organization's internal comms structure, particularly its adoption of the HR management tool, Namely. The system allows for the easy sharing of staff updates across teams and its Washington, DC, New York, Chicago, and Atlanta offices.
Management also keeps employees updated on the agency's revenue goals during monthly staff meetings.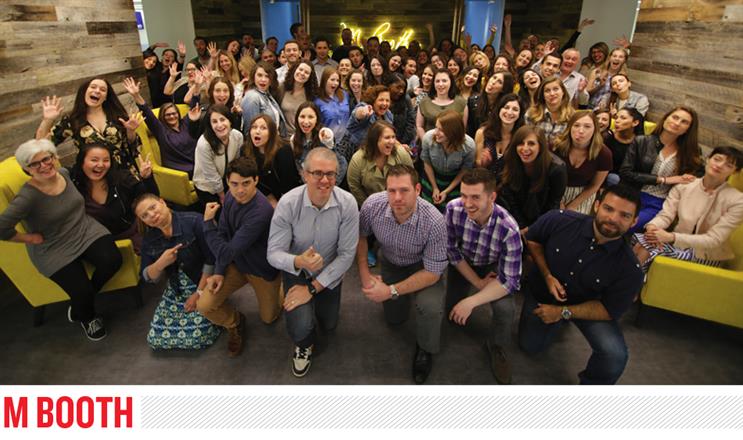 A number of M Booth staffers rave that the New York agency, a 2014 Best Places to Work honoree, has the kind of environment that gets them excited to get out of bed and go to work every day.
"Not only does M Booth go above and beyond for its employees, but the agency is also collaborative, creative and, most importantly, fun," says one staffer.
The firm creates a high-performing, yet team-oriented culture by organizing social activities, including field trips, a company softball team, beer Fridays, and employee appreciation surprises. One staffer notes M Booth created a two-week festival last year called Thanksgifting, where management surprised employees with gifts leading up to the holidays, such as stockings stuffed with iTunes gift cards and iPad minis.
The Next Fifteen-owned agency also won applause for its new parental leave policy, giving new parents four months paid time off.
Professional development is encouraged through several programs, including "Booth Camps," where guest speakers and instructors come in to teach training courses each semester. Employees also get access to management, including monthly cookies and milk or lunch meetings with the CEO.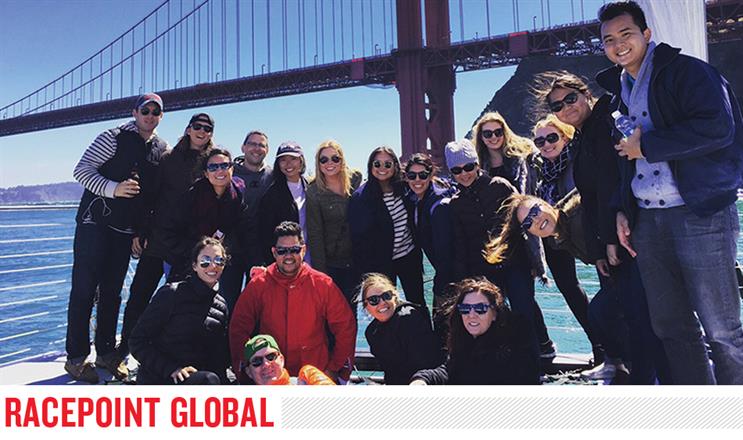 Judges were struck by how much Boston-based Racepoint Global encourages personal and professional development. For starters, it offers $2,500 per year for tuition assistance. One staffer about to start graduate school notes the agency is working with him on a new schedule so he can balance work and studies.
An exchange program also offers employees a chance to work in other offices. The agency has four outposts in the U.S. and four overseas.
Racepoint, a 2015 Best Places to Work honoree, also keeps employee-retention levels high with benefits that kick in after five years. Those staffers become eligible for a six-week paid sabbatical in addition to their regular vacation time. Executives also receive a retention bonus of $10,000.
Also, the office is always cleared out by about 5:30 p.m. "Employees are encouraged to leave on time to spend time with family," reports one staffer.
Racepoint also promotes work-life balance through a $250 wellness and fitness stipend, telecommuting, and — after the first 90 days — flexible schedules. And an active events committee plans summer outings and the Thursday "booze boat" that is navigated around the office by a different department each week.
Small Agency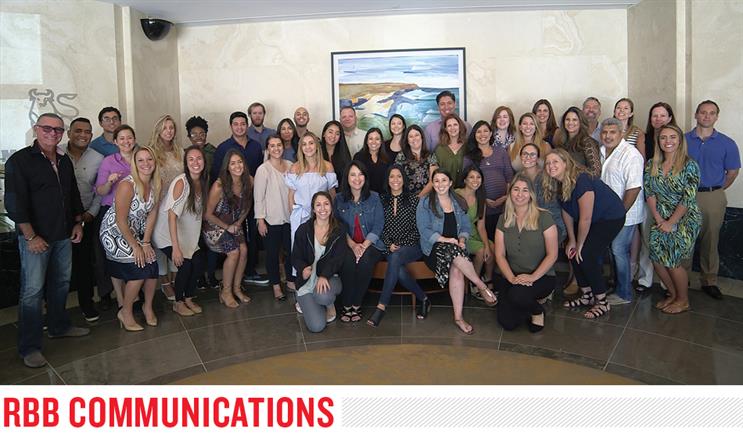 Thanks to an environment passionate about fostering teamwork and continuous learning, rbb Communications returns to the Best Places to Work list. The agency was also a 2013 honoree.
Staffers praise the firm's commitment to professional development. Internally, the agency has rbb University, which brings in educational sessions for employees. Plus, the firm has a professional development budget for each staff member.
"The benefits at rbb are employee-driven," says one judge. "The firm's culture allows its team to thrive personally and professionally."
An open and transparent agency, rbb staff has an open-door policy. Employees are kept abreast of business and financial updates in monthly staff meetings. The agency has undergone some changes in the past year, including a rebrand and the acquisition of two marketing agencies, OutOfTheBlue and SpiderBoost Communications
Rbb also enjoys recognizing employees with awards, such as the PR Pro, Extra Mile, Client Service, and Spot Recognition awards, which come with cash prizes and agency-wide acknowledgment.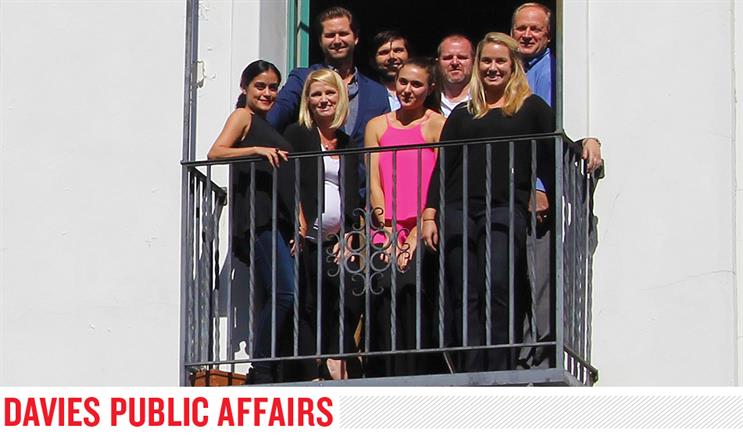 The staff at Davies Public Affairs describes the team as tight-knit — even CEO John Davies gets involved with the day-to-day operations at the 29-person agency.
Davies is part of the firm's mentoring program and regularly lunches and meets with employees.
Staffers stress the importance of the firm's transparency. One team member says employees embrace the value of "over-communicating." Another called the firm's internal comms "constant and direct," which has helped it be a Best Places to Work honoree for the past two years.
"With its culture of constant learning and transparency, Davies has built a loyal team to service its clients," says one judge.
The agency boasts an extremely low turnover rate. Many have been with the agency for close to a decade or longer.
Perhaps the close team or open communication draws people in, but an emphasis on maintaining a work-life balance and spending time with family, professional development, and regular bonuses keeps them there. Even the little things such as providing parking near its Santa Barbara office make employees want to stay with Davies.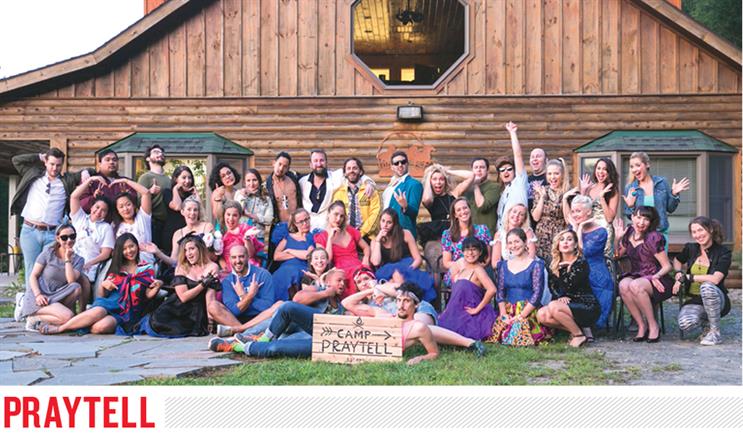 Family culture, work-life balance, and coveted unlimited vacation packages make Praytell a Best Places to Work honoree for the third straight year.
The 45-person Brooklyn-based firm boasts a benefits package with full health coverage, a 15% 401(k) match, and an employee stock ownership plan after one year with the agency.
Full benefits plus a monthly wellness stipend, regular happy hours, and an annual weekend retreat in upstate New York help maintain a work-life balance and retain staff at the four-year-old agency. Praytell has a near 100% retention rate. Even as the agency grows and changes, such as its recent acquisition by agency network Project, few employees have chosen to leave and more are being added.
When not enjoying their unlimited vacation and socializing with colleagues, associates tend to work hard. The firm fosters teamwork with interoffice and interdepartmental brainstorm groups, both in person and via Slack; mentoring programs with senior staff; and educational opportunities.
Employees are big on recognition and building each other up. There are many opportunities to give shout outs through the dedicated Slack channel, the regular shout-out emails, or the weekly staff meeting.
In-House Agency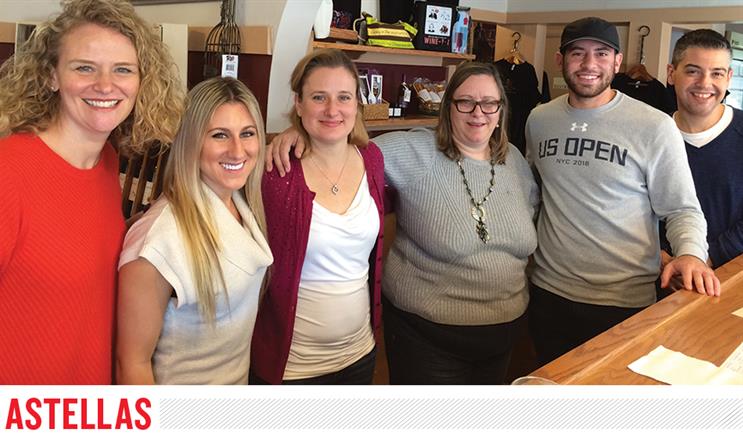 Only a couple of years after opening up its new HQ in Northbrook, Illinois, Astellas celebrates a more collaborative work environment, supported by both the office's physical design and programs that inspire employees and provide clarity.
The pharma company offers multiple channels for internal comms including digital signage and an intranet site. The organization also recognizes its workforce's individual and collective successes.
Still, Astellas knows when enough is enough, encouraging employees to unplug, unwind, and take time off. One staffer said managers work with their employees to hammer out a schedule that allows them to be productive members of the company, yet doesn't put a ceiling on telecommuting, work-for-hire hours, or office hours.
Astellas supports employees' efforts to broaden their knowledge and skill sets by attaining advanced degrees and attending learning courses offered by the organization.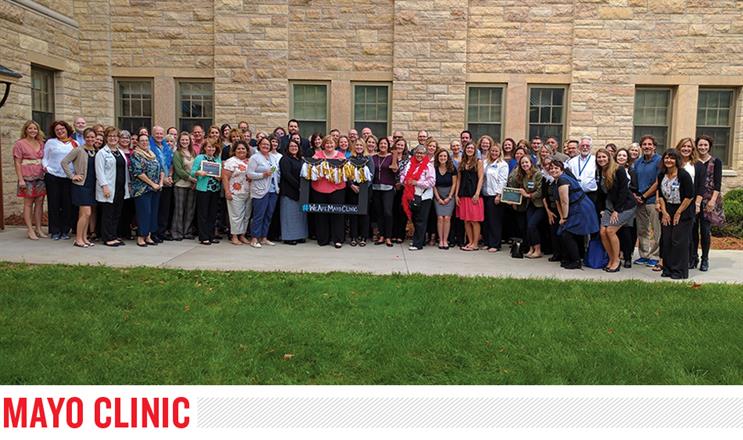 As a healthcare organization, the comms division at Mayo Clinic takes pride in its ability to solve problems and tell inspiring stories with a doctor's approach: sensitive, collaborative, and infused with purpose.
The clinic integrates new technologies and platforms to ensure teamwork across divisions. It's also fitting a clinic known for its academic research encourages its employees to continue learning, earn advanced degrees, and develop their skill sets in cross-functional projects that introduce them to new roles.
A work-life balance is essential, and Mayo provides flexible hours for employees. They can telecommute, so if staffers move, they can continue their work.
With some of the lowest voluntary turnover in the healthcare industry, at 5%, Mayo enjoys a stable workforce, cemented together by collaboration, group outings, and team meetings. The company prioritizes praise and recognition of its employees, offering awards for team, individual, project, and improvement.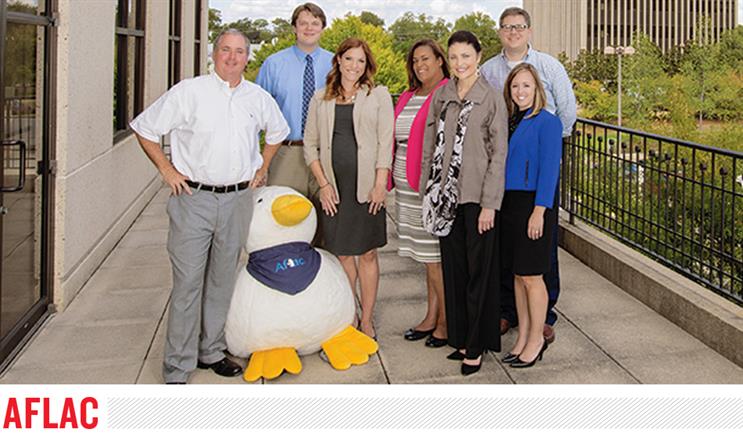 Aflac's comms division works under united leadership that connects its employees to a common vision while advancing their professional skills and allowing them to strike a healthy work-life balance.
Supported by a culture of mentorship, employees have a suite of professional development programs to participate in, such as programs offered at the company's two Career Success Centers.
Meanwhile, internal comms stitches the workforce together, keeping employees apprised of internal news through stories over its intranet site and external news through a newsfeed.
Leadership allows staff to travel and attend events the comms team put together. Their use of SharePoint and a rotation system that cycles employees through different teams keeps everyone on the same page.
Aflac prioritizes the recognition of individuals' accomplishments. Its employee appreciation week — called "outrageous" by one respondent — has cash, trip, and stock giveaways.
In addition, the company offers time off for volunteer work. And expectant employees can work from home to encourage happier, healthier mothers-to-be.
As a result, turnover rates sit 6% lower than the insurance industry average of 10.4%.