New Look briefs Headland
Retailer New Look has appointed Headland to advise on its financial and corporate communications. The firm has 852 stores globally, and CEO Anders Kristiansen said "developing New Look into a truly global brand" was a priority for the firm currently. New Look had previously worked with Tulchan since 2010.
RCA appoints new comms director
Postgraduate art and design school The Royal College of Art has appointed Christopher Millard as its new director of communications and marketing. Currently the director of press and communications at the Royal Opera House, a post which he has held for over 16 years, Millard will join the RCA in January. In particular, Millard will be helping to promote the extension of the RCA's campus in Battersea.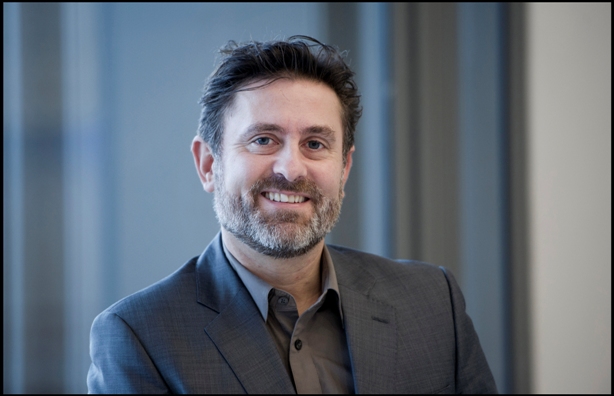 Manc Frank enlists with BMF
Manc Frank, the Manchester business of Frank, has been appointed as the retained consumer PR agency for outdoor fitness company British Military Fitness, following a competitive pitch. The 12-month brief is to communicate the benefits of BMF and encourage sign-ups.
Compass logs on to Facebook's Workplace
FTSE 100 food and outsourced services provider Compass Group has become the latest firm to roll out Workplace, Facebook's comms platform for companies. It follows a trial period of use in recent months. Workplace is now available to more than 6,000 of the company's 60,000 staff, and should be extended in the near future. "Workplace has transformed our ability to communicate with colleagues," said director of corporate affairs UK & Ireland Michael Kissman. Weber Shandwick earlier this year claimed to be the first global PR firm to adopt Workplace, which was at the time known as Facebook at Work.
Manifest toasts All Bar One win
Manifest has been appointed by All Bar One to manage its social media and content strategy across all of its social media platforms. In addition to providing social media strategy across Facebook, Instagram and Twitter, Manifest will also be providing support on larger PR campaigns and bar openings throughout the year - the first being a relaunch of its Leicester Square flagship outlet later this week.
Thai work for Hills Balfour
The Thailand Convention and Exhibitions Bureau has appointed Hills Balfour to develop their meeting and incentive business from the UK and European market. Work began earlier this month following a Europe-wide competitive bid process. Nearly 120,000 meetings, incentives, conference and exhibition travellers visited Thailand from Europe in 2015. The key markets of focus will be the UK, France and Germany.