The launch is part of IBD Unmasked, a global campaign to raise awareness of IBD conditions, which affect more than five million people globally.
Japan's Takeda is the first pharma firm to partner with Marvel Custom Solutions - the brand partnering business of comic book titan Marvel - on a disease awareness campaign.
The first chapter of a new comic book will be launched today (Friday) at London's Comic Con, which runs until Sunday.
Visitors to the event will also be able to view a live painting demo by a Marvel illustrator and meet Samarium (below), one of the book's heroes - a young US research scientist (real name Ian Beckham Diaz) and ulcerative colitis sufferer who possesses super strength, agility and speed.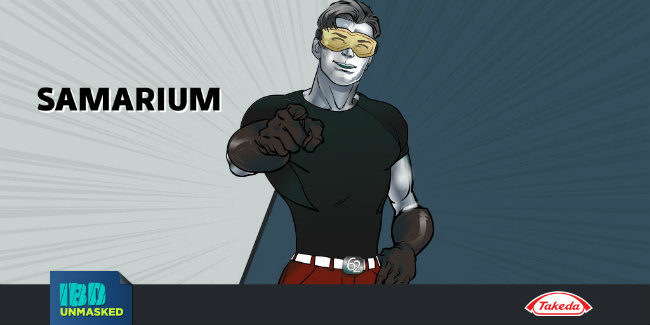 Samarium and four other Unbeatables were created with help from a panel of IBD patients from around the globe, and their adventures will be available on the website IBDunmasked.com (and on a dedicated Twitter account, @IBDunmasked), where visitors can create and share their own avatar, take part in quizzes and download tips to help them talk to their doctor, family or friends about their condition.
Samarium was unveiled when Takeda launched the campaign in July. The four other Unbeatables unveiled today include Ethan Brewster, a British non-profit executive and Crohn's disease sufferer, whose alter ego is Switchback (special power: the ability to duplicate himself), and Swedish data programmer Liv Hind, who also has ulcerative colitis, and as Datawave (below) enjoys the super power of her mind and emotions being connected to the internet.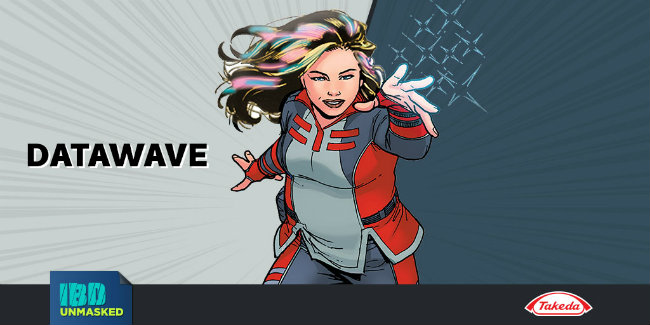 Elissa Johnsen, head of global product and pipeline communications at Takeda, said: "Patients told us about the physical and emotional battles they face every day from living with IBD and particularly highlighted the isolating nature of this disease.
"At Takeda we believe that IBD Unmasked will continue to celebrate the strength that real life IBD superheroes exhibit every day and go on to spark powerful conversations, transform perceptions, and ultimately improve understanding of the impact of these diseases."
Ketchum, the world's fourth largest PR agency, is the only global agency working on the campaign. It has worked with Takeda for several years.
Previous Marvel Custom Solutions work has included teaming up with Visa to educate readers about personal finance with help from characters from Guardians of the Galaxy, and bringing Spider-Man and basketball star LeBron James together in US publication ESPN The Magazine.