Heathrow and Amsterdam Schiphol Airport have been gently trolling each other for some time now, with the latter poking fun at delays over a decision about the London airport's future. Schiphol famously tweeted a picture of a cake that it sent to Heathrow say thanks for the extra traffic while the decision on its third runway was delayed.
Neither airport wasted time reviving the cake-based trolling once the decision on Heathrow's third runway was made on Tuesday:
Thanks for letting us borrow your runway Amsterdam @Schiphol - we shouldn't need it for much longer! Cake's on the way! Love, Heathrow pic.twitter.com/UaAd2YWV7o

— Heathrow Airport (@HeathrowAirport) October 25, 2016
Congratulations @HeathrowAirport with your third runway! Our cake is on its way... AGAIN. ;-) pic.twitter.com/BZdpQtpNsX

— Schiphol (@Schiphol) October 25, 2016
This is far from the first time that brands and corporations, often rivals, have aired their real or exaggerated grievances in a public forum, usually with a light-hearted tone. PRWeek rounds up some of the best...
Greggs and Google
Greggs won plaudits for its humourous handling of a genuine PR problem. A faulty Google SEO algorithm meant a satirical version of the brand's website – featuring the slogan "providing shit to scum for over 70 years" – appeared in searches.
The hashtag #FixGreggs began trending and the bakery chain responded:
Hey @GoogleUK, fix it and they're yours!!! #FixGreggs pic.twitter.com/d5Ub7qtrLG

— Greggs (@GreggsOfficial) August 19, 2014
Google entered into the spirit:
Sorry @GreggstheBakers, we're on it. Throw in a sausage roll and we'll get it done ASAP. #fixgreggs pic.twitter.com/THXuMubrQq

— Google UK (@GoogleUK) August 19, 2014
Once the problem was resolved, Greggs signed off with this memorable tweet:
Aaaand relax! Maybe those kind folks @GoogleUK could give us the doodle tomorrow? pic.twitter.com/IerRUVW0Z8

— Greggs (@GreggsOfficial) August 19, 2014
Amazon and Zomato
Amazon cheekily mocked ratings site Zomato after it changed its logo several times in a short space of time. The former's account in India published the below tweet, linking it to Aur Dikhao, the concept of changing one's mind as a consumer. Banter ensued.
.@Zomato Loved all the logos you used in the last 6 months. Was #AurDikhao the brief to your designer? :)

— Amazon.in (@amazonIN) April 9, 2015
.@amazonIN You should've seen the ones that didn't make the cut ;) pic.twitter.com/dcoKDh68ZW

— Zomato (@Zomato) April 10, 2015
@Zomato That put a smile on our face ;) pic.twitter.com/rx4XcT7svj

— Amazon.in (@amazonIN) April 10, 2015
BMW and Audi
Audi trolled rival BMW with this outdoor ad in Santa Monica, US: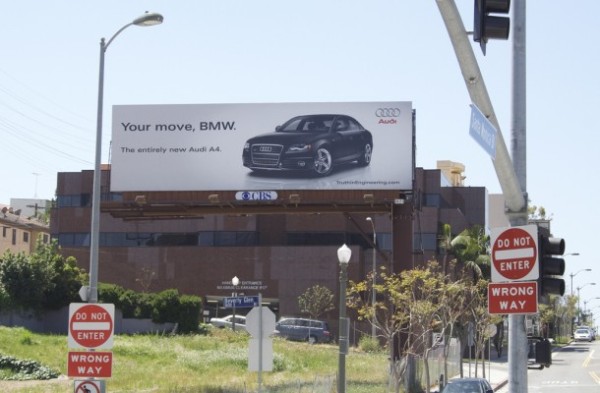 BMW used the same medium for its response: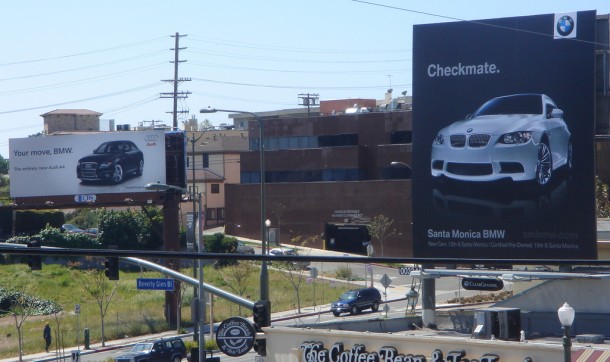 Carlsberg and Protein World
Sports and nutrition retailer Protein World came in for much criticism for its Beach Body Ready ads when they appeared on the London Underground and elsewhere last year: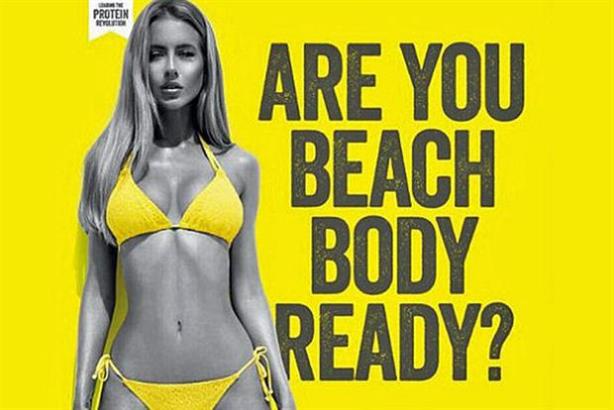 Brewer Carlsberg couldn't resist a cheeky response: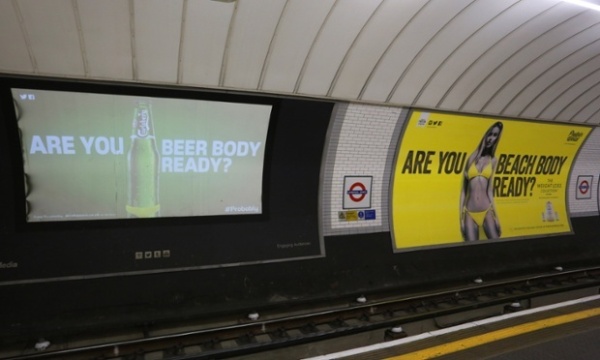 And finally... Burger King and McDonald's
This doesn't technically count as a two-way trolling, but it's worth flagging up. It could have been so perfect, but McDonald's didn't take the bait when Burger King suggested the fast food giants collaborate to create the McWhopper as a symbolic gesture for Peace Day: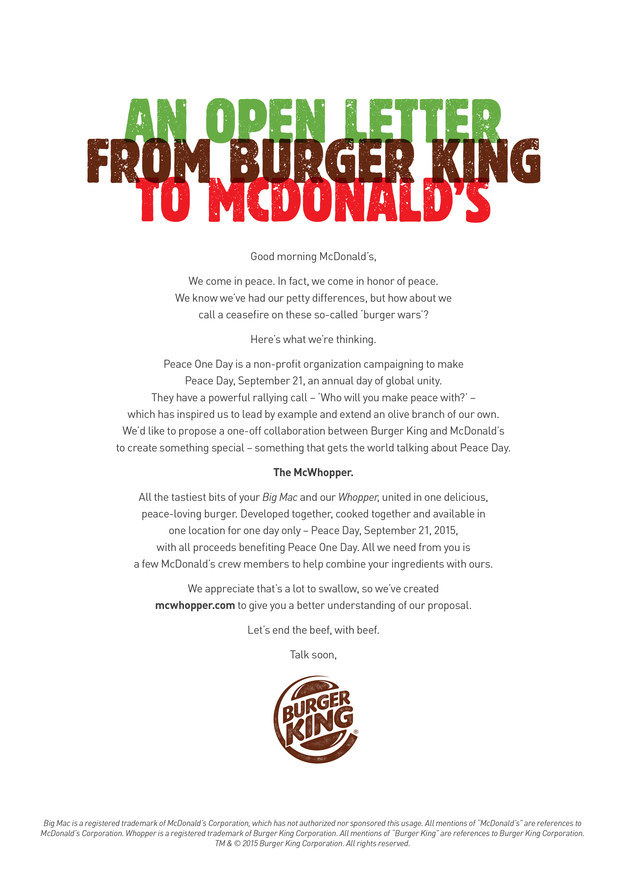 McDonald's clearly did not want to join in the fun, and its response has been criticised for being a bit on the passive aggressive side. Shame.