Over the summer, Johnnie Walker released a batch of films - the product of a new collaboration which will see it work with various artists, directors, photographers and other storytellers - of which two have nothing to do with the brand's product.
The first of the Storyline pieces was released in July, a film of a project it had supported with the artist Spencer Tunick - famous for large performance pieces using hundreds of nude humans - helping create a moment of unity in unsettled Colombia (see below).
Subsequent output involved one of the firm's Edinburgh-based blenders meeting top bartenders in New York armed with the firm's new limited edition Blenders' Batch Red Rye Finish, and an award-winning film-maker producing Ode to Lesvos, a collection of films looking at how the lives of those on the Greek island of Lesvos has been affected by the current refugees crisis.
Telling PRWeek UK about the creation and aims of Storyline, global brand director Guy Escolme says that he wants to make sure the Diageo-owned brand was not a "run of the mill brand".
Since 1999, Johnnie Walker has used the 'Keep Walking' slogan, which Escolme says encapsulates its brand having "a sense of purpose to inspire personal progress".
Escolme says the brand had last year evaluated "how society has moved on and how we can continue to deliver this purpose today". He argues that the "old way" society thought about personal progress was "in terms of hard work, graft, keeping your nose to the grindstone", but that modern society prefers to focus on "positivity, self-belief, joy".
Diageo has a track record for encouraging its brands to be creative and artistic, and tell stories beyond those about its products - something which at least in part is a product of necessity, given restrictions on alcohol marketing in different markets. In the past, Guinness' advertising campaigns have been seen as an ad industry standout, while a recent documentary-style ad in Smirnoff's 'We're Open' series featured a deaf dance teacher, and Captain Morgan earlier this year started a campaign to lower the minimum age needed to run for president of the United States.
Johnnie Walker also has a history of tackling potentially fraught subjects, Escolme says in response to PRWeek's question on the decision to engage with the refugee crisis in Ode to Lesvos. He points to previous campaigns such as Keep Walking Lebanon, and a 2011 campaign asking 100 high-profile Chinese bloggers, business people and cultural figures what inspired them, but also says that Ode to Lesvos was only produced following "a huge amount of research".
In September 2015, Johnnie Walker launched Joy Will Take You Further - with that idea of personal progress and fulfillment at its heart - which it said was its biggest ever marketing campaign. It appointed Northern Ireland agency Smarts Communicate, with whom it has a longstanding relationship, to work on the campaign - and the brand continues to work with Smarts on Storyline. A more recent relationship is that with its creative agency - Anomaly was hired in late 2014 after 15 years with BBH.
"Through the Storyline vehicle we believe that we can drive far greater inspiration, and fuel a conversation about topics that are very important," Escolme told PRWeek in response to a question about what the goal of the campaign was, also saying the films should help people to "reflect on what it takes to be a better person".
In a half hour interview, with PRWeek, Escolme barely mentions the words 'whisky' or 'Scotch'. Asked if Storyline was likely - or intended - to result in more whisky being sold, Escolme (below) acknowledges that he hopes it will mean "people take interest in our product, and buy our brand", but says he is more "proud" of the fact of it having "continued to built our credentials in storytelling" and "transcend the category, elevating our messaging into culture".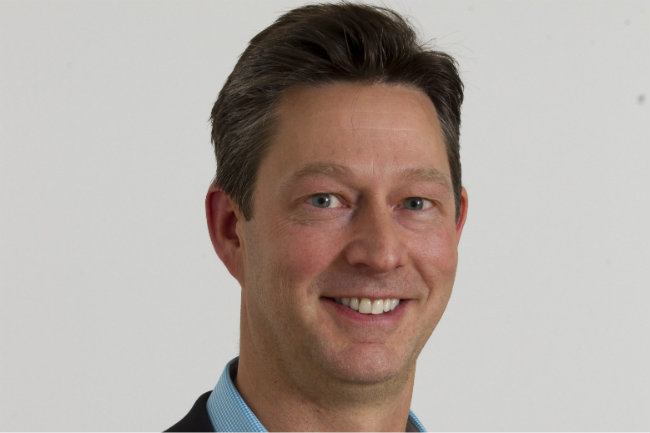 "There is a very strong cultural element to it. With the Colombia film, we felt that the story is sufficiently important that it deserves a wider audience," Escolme says.
The brand continues to work to identify relevant directors, artists and storytellers to partner with, he describes, adding that he hopes the Storyline initiative will continue to produce a "regular cadence of stories".
Escolme says there were few other obvious examples of brands whose messaging had achieved his goal of cultural significance. "We tend to compare ourselves to other brands like Apple or Nike, brands with real clarity around their purpose. Dove would be another. They would all be in our peer group," he says.