PR men to the last (at least that's the plan)
Bell Pottinger founder Lord Bell, the night's inductee into the PRWeek UK Hall of Fame, was given a heartful and hearty welcome on stage by fellow Conservative peer and PR man Lord Chadlington. He sensibly chose not to mention certain things, saying: "Some of you will know that his life has been 'interesting' and that I'm ignoring all the bad stuff, all the criticism, all the bad headlines all the failings, and you're right - I am.
"I'm ignoring them for one good reason, and that is that if you decide you want to change something, you will upset people, people will decide they don't like you, they will be envious."
There was no room for envy in the Grosvenor, however - Chadlington told the room they owed a lot to Bell for elevating the status of the profession: "Let's be absolutely clear, as far as all of you in this room are concerned - your jobs, your careers your day-to-day workload and indeed your pay would be a fraction of what it is if it wasn't for Tim Bell."
Bell himself was in jovial spirits, even if he seemed to have death on his mind - his first words after coming up on stage were describing that he wasn't wearing a bow tie because of still active wound he was bearing after successful cancer treatment. "I'm not going to die of cancer, I'm going to be alive for a very long time - it's very irritating for everyone who would like to see me go," he said.
"It's a great compliment to be second to Matthew Freud," he went on to say, referencing last year's inaugural Hall of Fame entrant - but he wasn't too self deprecating on what Chadlington had revealed was his 75th birthday. Bell said: "My fiancée, the beautiful Jack, sent me a card saying 'if you are what you eat, then nobody told me you ate a f**king legend."
What else had he spent his birthday doing? Hanging out with PR legends all day, it sounds like. "I was at a book launch before I came here, for Chris Lewis - Chris is one of the great PR men of our times, and I bumped into Lynton Crosby and he said something in his obscure Australian accent, which I didn't really understand, but was no doubt extremely compelling and worth at least £300,000."
Bell's longstanding friendship with Chadlington - AKA Peter Gummer - was also a subject he returned to several times.
"I knew Peter in the days when his name was Peter Gummer, before he became Lord Chadlington - I never quite understood why he changed," he quipped, before discussing a conversation that he, Chadlington/Gummer and deceased friend David Frost once had about their plans to live long, full lives.
"I'm slightly concerned because Frosty went a couple of years… but we have agreed that when we go, we're going to put out a press release saying we're having a wonderful time." Flack looks forward to receiving. But not too soon, please.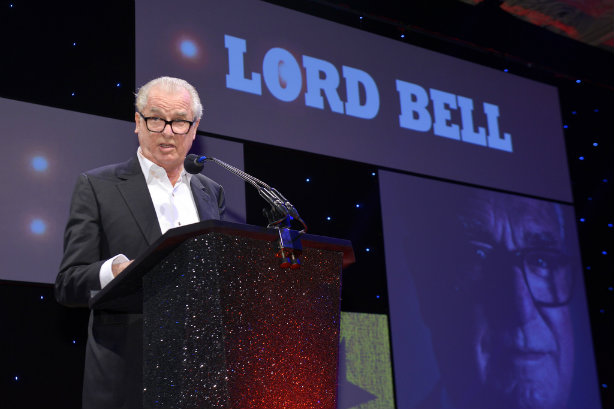 ---
---
Snow plays his Trump card
Much like Chadlington and Bell, veteran news broadcaster Jon Snow, the host for the evening, is pretty much a walking anecdote. Amid stories of ending up on the beach where Sir Philip Green's infamous yacht moored earlier this summer, and the time he nearly got into a fight with Ugandan president Idi Amin (before either of them were famous), he recounted his recent trip to America, where he met presidential hopeful Donald Trump.
Snow said he told Trump he was due to spend a night with UK PR's brightest and best, to which Trump (allegedly) replied: "Could you get me that Tim Bell, or that Chadlington fellow, or maybe Herring or perhaps Stuart Bell." Bell and (James) Herring would surely be honoured, if not a little bemused, to be mentioned in the same breath as those pair, but Snow's advice is they stay well clear.
"I said, Donald, they need your account like a hole in the head - not only do you ignore all the advice you're ever given, but you actually deliberately do exactly the opposite to what you're told."
It's true, but as one PR boss mentioned to Flack, that's exactly what would make doing PR for the man such fun. Good luck...
On the day when yet more announcements of yet more delays to the Government's announcement of whether Heathrow or Gatwick will be given permission to expand, Snow hit on what has become something of a running joke in the public affairs and PR world - the amount of money both airports have spent on agencies.
"Can there have been a more lucrative PR battle than the Gatwick-Heathrow PR battle - this is one that has run and run, and I daren't even begin to calculate the millions that must have been made by the two PR companies to whom tonight we must pay enormous tribute - I congratulate Maitland for Heathrow, and Grayling for Gatwick," said Snow, practically on the verge of forging his own trophies for the two.
Next year, Jon, next year.
Stats entertainment
Some impressive social media data on last night: the hashtag #PRWeekAwards trended at number one in London last night, ahead of #newsnight and, um, #exonthebeach. There were 1,800 interactions with the hashtag, 740 photos and 839 contributors. Thanks, all!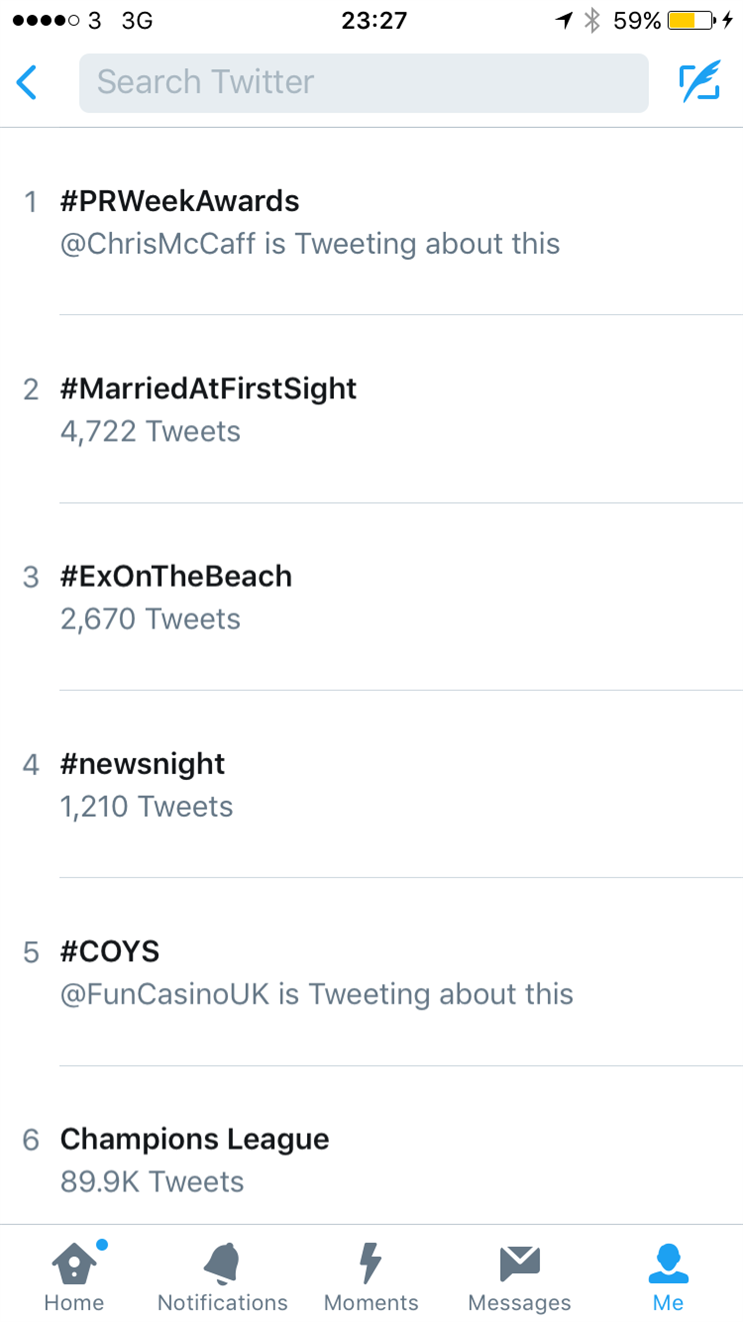 Dressed to Empress
In the great tradition of guests wearing eye-catching clothing to awards ceremonies (think South Park writers Matt Stone and Trey Parker dressed as women and Lady Gaga's meat dress), triple award-winning agency The Romans donned toga-white in tribute to their name last night. Well, the female Romans did anyway. Nice touch. Understandably, Flack understands extra caution was applied by the team avoided any awkward stains (particularly red wine). The men wore stylish black, leading more than one commentator to observe that together they resembled a 1990s hip hop act. Respect.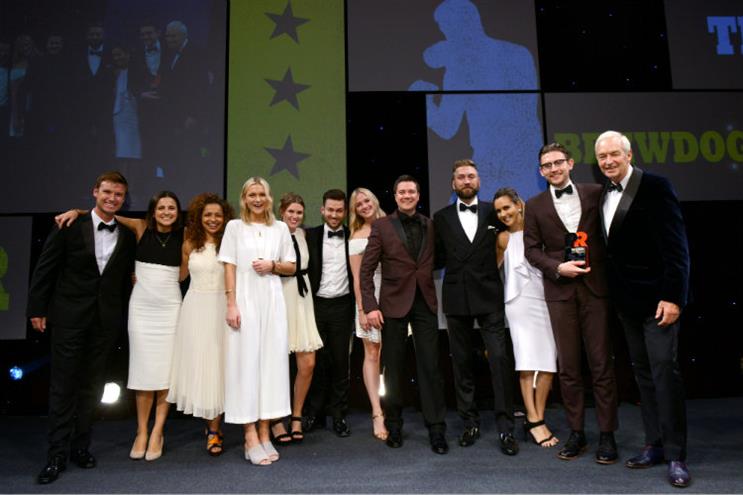 Don't mention the war
Flack was sat with a professional pollster at dinner who is clearly still smarting about Brexit. Not just the result. After all, more than 80 per cent of the industry is sad to wave goodbye to Europe. No, this polling company put out a press release on 23 June, the day of the vote, claiming Remain would snatch victory by a margin of 55 per cent. "I'm more into corporate reputation polling now," the chastened pollster told Flack.
Hairy moments
Has the PR industry reached 'peak beard'? Not if last night's ceremony was anything to go by.
Flack thinks the real standout winner last night (apart from all the actual winners, of course) was the vast array of beards on display. Indeed, the evening's compere – Jon Snow of Channel 4 – gave the humble beard a special mention; pointing out Romans boss Joe Sinclair in particular, who Flack must agree has a rather superb beard.
.@jonsnowC4 just said I had a good beard #PRWeekAwards

— Joe Sinclair (@AlpineJoeJoe) October 18, 2016
However, Flack feels PRWeek's very own news editor Sam Burne James could give Sinclair a run for his money (he is pictured standing second from left, seemingly making a big impression on PRCA chief Francis Ingham, standing far right).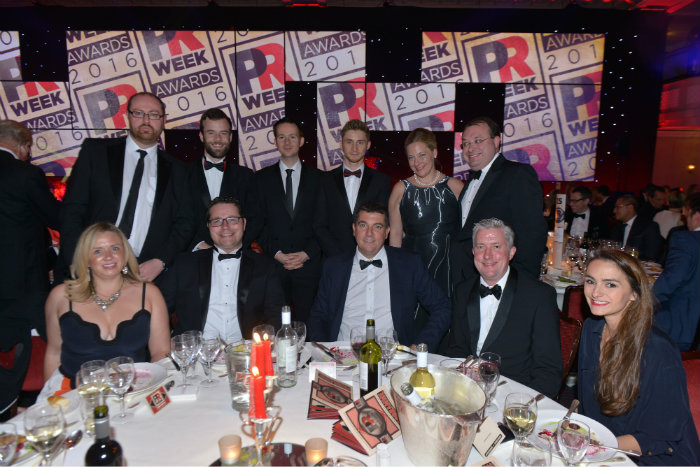 Sadly, the same can't be said about Ketchum's David Vindel, whom Snow lambasted for his lack of beard.
The clean-shaven Snow, it seems, is quite the aficionado when it comes to these things. Who knew?
Do you know who I am?
Flack elicited gales of laughter from a trusted contact when, after stealing upstairs for a cheeky cigarette with them, very nearly failed to get back into the party. "But... I work here... this is our event" Flack blustered to the unimpressed fellow barring entrance back to the festivities. Luckily, Flack is possessed of a silver tongue.
And finally...
This tweet pretty much sums up how most of us in the PR world are feeling this morning. Cracking night. Same again next year?
A very quiet morning in #PR world following last nights #PRWeekAwards me thinks!! ???? HUGE congrats to all who won!! @prweekuknews #winning pic.twitter.com/VU0Ty2qRgI

— Michael Willman (@CoolMikeyMP) October 19, 2016