Gender identity is often a contentious social issue in this country. However, with 1.4 million Americans identifying as transgender, a number surely to grow, marketers have a major opportunity to include the demographic now in campaign strategies, not in a few years when they will inevitable have to do so.
For those brands in denial or reluctant to take the leap, many progressive stances are already happening.
In August, Bud Light's pro-transgender ad, featuring Seth Rogen and Amy Schumer, touted the line, "Beer should have labels, not people." Nike aired a commercial starring transgender athlete Chris Mosier, a first for the sports brand. YouTube launched a music ad campaign, including "Alex's Theme," featuring a small-town young man at his restaurant job, who goes home after work to transform into his female identity. And Procter and Gamble hired 63-year-old transgender model Tracey "Africa" Norman to promote Clariol Nice'n Easy brand's campaign, Color As Real As You Are, scheduled to appear in print and on TV in January.
These examples are significant not only by outing cultural taboos, but also for paving the ways for other companies to follow suit.
For historical context, take the appearance of same-sex couples in advertising. Marketing to the LGBTQ community is pervasive today, in part due to last summer's Supreme Court ruling on marriage equality. But it didn't happen overnight.
Yet in today's digital, always-on, diversified world, change happens quickly. Social acceptance is encouraged, almost expected. Millennials, a generation known for taking a more liberal stance on social issues, will soon become the largest demographic in the U.S. electorate. Amazon's award-winning show Transparent and transgender actress Lavern Cox's character on Netflix's Orange Is the New Black are contributing to transgender visibility in the media.
These factors, along with celebrity Caitlyn Jenner's revelation last year, have expedited the awareness and acceptance of transgender culture into the conversation -- and advertisers are making a mistake if they are overlooking the demographic.
Brands have a chance to stay ahead of the curve, avoid being left behind, and reflect what the real world looks like through more inclusive messaging. There's no need to wait for the next Supreme Court verdict.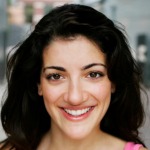 Betsy Farber is web editor at PRWeek.