£12m floats Freud's boat
Love them or hate them, Freud Communications is no ordinary PR agency - and so it proved when the firm's annual accounts came in to Companies House recently.
The accounts Freud (Holdings) Limited show that, alongside buying US agency Brew Media Relations, and a stake in marketing events business Proud Robinson, it bought "Kingdom Come LLP, the owner of a motor vessel at market value of £12m".
Kingdom Come LLP, whose sole director was a certain M R Freud at the time of its 31 December 2015 acquisition, was a vehicle (pardon the pun) for the ownership of a yacht of the same name.
It also purchased "art work to the value of £1.37m from M R Freud" - a slight drop on its £1.5m arts spend in the previous year.
Of course, what everyone really wants to know is whether this new arrangement means the yacht is actually likely to turn up at Cannes next year. It didn't make the 2016 festivities, due to reasons that weren't quite clear. If money is a little tight, Flack is certainly happy to make the next party a 'bring your own' affair and chip in with a bottle of modestly-priced plonk.
Flack has noticed in recent weeks that some in the PR industry rather delight in news or rumours of ill befalling Freuds. So widespread is this that German has its own word for the phenomenom - schadenfreuds.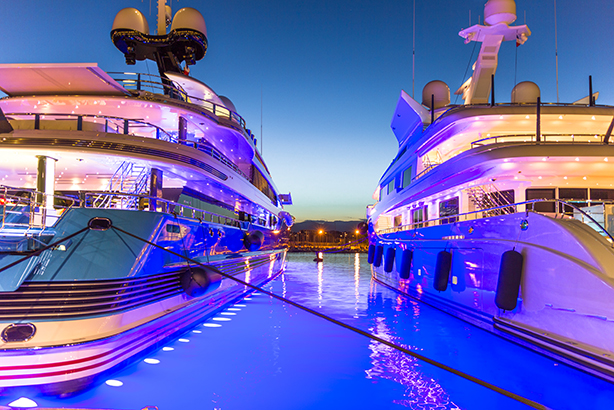 Baptism of PR fire
With the PRWeek UK Awards next week, Flack is aghast to note that there is no 'Hitting the Ground Running' category, recognising excellence in the field of not having gotten your feet under the desk before rolling up your sleeves.
If there were such a gong, it would surely go to Jane Lawrie (pictured below), whose diary this week has presumably looked like this:
Tuesday: organise desk
Wednesday: meeting about Unilever
Thursday: keep tabs on Unilever situation
Friday: relax
(In case you've been living under a stone this week, this is a reference to the fact of Tesco having very publicly challenged Unilever over the pricing of its products. Kudos, by the way, for having coming out from under that stone to read Flack on Friday - a wise choice.)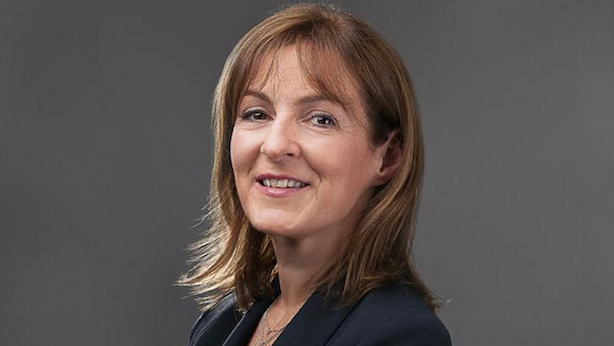 I would walk 500 miles...
Consider this, next time you're sitting on a train/tube/bus on your way into work, quietly fulminating over how much time commuting robs of your life: there's always someone with an even longer journey into work than you.
At an evening event to launch a new mental health initiative for young public affairs professionals on Monday, Flack spoke to one senior industry figure whose family has recently relocated to the west coast of Scotland.
How long, Flack winced, does that journey take? Three-and-a-half hours, came the reply. *Drops mic*
Dare we ask, is there anyone else out there with an outrageously long comms commute and can anyone beat that? Tweet us @prweekuknews.
Time for a crowdfunder?
Sad news at the BBC this month, as reported by Private Eye. According to the satirical mag, new University of Oxford comms and public affairs boss Ceri Thomas was given a pretty shoddy send-off when he left the BBC last month.
Namely, a leaving collection for the Panorama editor raised just £7.35, with Private Eye putting this down to his having taken it upon himself "to minimise trouble by making the programme invisible enough to escape the notice of Beeb-bashing ministers" - in other words, he made dull programmes.
Sad though this is, Flack isn't shedding too many tears. With Private Eye noting with its customary disapproving tone, Thomas will be earning £166,448 per annum in the new role.
Pride comes before a troll
Flack and PRWeek are all about giving PRs a pat on the back where it's deserved (in case we hadn't mentioned it enough times, the PRWeek UK Awards take place next week).
Cue a lot of anger on Twitter, with people accusing it of all manner of dirty tactics, and excitedly claiming to have found a "leaked" letter from AQA - one that the organisation had already published on its website.
A difficult time, but its PR chief was proud of its handling of the situation - sadly for him, his tweet to alert PRWeek of the situation also angered critics.
.@markmoulding @AQA Classy. Couldn't you 'Check out' the anguish of profession already suffering skills shortage now losing key entry route?

— Rob Hedge (@robhedge) October 13, 2016
Very much, as Moulding himself said, a "no-win situation".
'Ex-Tory supporting' Momentum member joins Labour PR team
According to Guido Fawkes, James Schneider, one of the co-founders of the pro-Jeremy Corbyn campaign group Momentum, is joining the Labour Party in a "strategic communications role".
Schneider has previously received criticism for expressing apparent pro-Tory sentiment. Writing on the ConservativeHome website in 2006, he wrote of Eltham Conservative Parliamentary candidate David Gold: "Great moment, superb mandate. Go win the seat, David." Schneider later distanced himself from such comments, telling BuzzFeed that "people can and they do change their political views".
Flack is intrigued to see how this one pans out.