This column always focuses on the corporate communications function. To anyone paying attention to recent studies and reports coming out of the Arthur W. Page Society, you know central to corporate communicators is the issue of corporate character.
The issue of character is front-and-center to all of us these days as we watch and study the presidential campaigns. This is not the appropriate forum for candidate endorsements, but I will enthusiastically encourage all CCOs, agency heads, and others to actively engage in this election season. The stakes are way too important for us as individuals or collectively as institutions to be passive.
The history of voting in this country is not encouraging. The 2014 election marked a record low turnout. This has to change.
Consider Brexit. The conventional wisdom in the U.K. before the vote was that Remain would win the vote easily. The result: many young voters, who overwhelmingly wanted to remain, didn't bother to vote because the result was inevitable - or so they thought. The same mentality applied with many not-so-young professionals in London. Then they all woke up the morning after Election Day stunned to find their unimaginable new reality.
Consider Colombia. The president of the country and head of the rebel group FARC signed a peace accord bringing an end to a 52-year civil war. The agreement was subject to a referendum. Everyone thought it would pass easily. Voter turnout was low. The result: The agreement was rejected and, once again, the inconceivable is their new reality.
We face the same prospect.
I am encouraged by the number of companies actively supporting their employees to engage. The U.S. Chamber of Commerce, for example, launched a major initiative last month to help companies across the country encourage employees to get out and vote. The Chamber provided an online toolkit to provide users the information they need.
Literally, hundreds of technology firms have agreed to make Election Day, November 8, a paid company holiday.
People say their greatest obstacle to voting is time, though increasingly states are taking away that excuse by permitting early voting. In 37 states and the District of Columbia, early voting is permitted during designated periods, and no excuse is needed. Similarly, 27 states and D.C. permit absentee ballots to be cast without excuse or justification. To find the rules in your jurisdictions, click here.
Starbucks is actively encouraging its 150,000 employees to get out and vote. Google, according to The Wall Street Journal, has integrated state-specific deadlines, ID requirements, and other voting information into its search bar. Facebook and other social platforms are actively encouraging their subscribers to vote. Univision is posting polling locations, ballot measures, and candidate profiles on their website.
Edelman is delaying the official opening of its offices on election day until 11:30 a.m. to give people more time to vote.
We all talk about corporate social responsibility. I can think of no greater responsibility that we all share than to vote. To engage in this "fragile experiment we call democracy."
Senior communications professionals should "own" the responsibility to advocate to their CEOs that companies must accommodate this need and encourage people to vote.
If you don't vote, or perhaps even work phone banks or travel to swing states to help turn out the vote, then you can't complain the morning of November 9. Worse, you may be stuck for four or more years with something you thought unimaginable.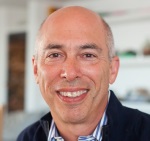 Bob Feldman is cofounder and principal of PulsePoint Group, a digital and management consulting firm. He can be reached at bfeldman@pulsepointgroup.com. His column focuses on management of the corporate communications function.