Video and posters from the campaign will appear across paid media and social channels.
HSE Cake was appointed in the summer to work with the International Cricket Conference (ICC) and the England and Wales Cricket Board ahead of the ICC Women's World Cup and men's tournament the ICC Champions Trophy, which will also be played in the UK next summer.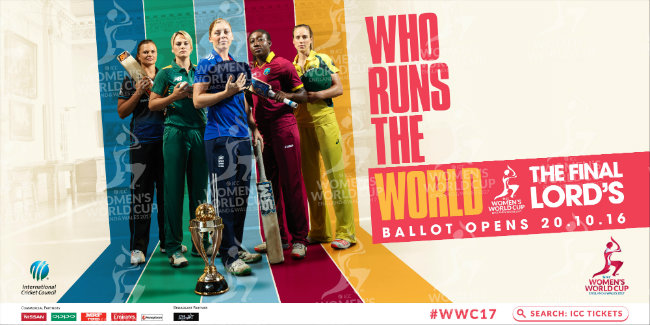 Much of the campaign's material, including the 30-second film, produced in-house by the Havas agency, asks 'Who runs the world?' - an apparent play on 2011 Beyoncé hit Run the World (Girls).
Simon Moore, group creative director at Havas Media Group, said: "We wanted the campaign to be about empowering the sport and making it as high-profile as their male counterparts. For me, there was a big step-change in the 2012 Olympics, when we started to evaluate sport differently and open our eyes to the enjoyment of broader sports and categories.
"As well as the punchy female empowerment piece, the beauty of this line is that it brought together the global aspect of the ICC Women's World Cup 2017, but also - for cricket - that it nicely mentions 'runs'."
Media buying for the campaign is being done by Carat.