The Sun, sea, and suspicious foodstuffs
The Sun's working-class credentials literally ended up in the toilet last weekend with a disastrous senior staff away day. Some bright spark, clearly seeking populist appeal, had booked the editorial summit into the Park Resorts at Camber Sands in Sussex.
The resort indeed proved a great leveller, with one third of the staff – desk heads and section editors – subsequently going down with the devastating norovirus. Ironically, this included travel editor Lisa Minot and esteemed editor Tony Gallagher (pictured below), a man who once trained as a chef.
PRWeek's source said that many other journalists had been off work "most of the week" but that Gallagher was "broadly fine", and still made it to Conservative Party Conference in Birmingham on Sunday.
One of the lucky number avoiding the vomiting bug was head of PR Dylan Sharpe, who had remained in the office to write some of the leaders.
Flack is relieved that at least reading The Sun doesn't make you sick.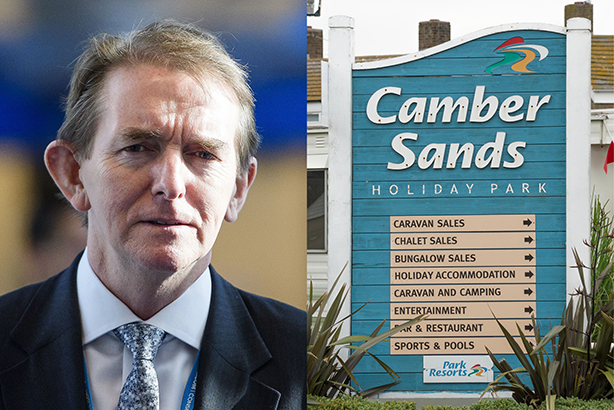 ©Ben Cawthra/REX/Shutterstock & WWPhotography/Alamy Stock Photo
Gill on the train
Flack - who, by the way, managed to make it through the Tory conference without medical mishap - was pleased to bump into the ever-cheery political comms pro Gill Morris in Birmingham. "Did you see me on TV on Saturday night?" asked Morris, who recently sold her majority share in Connect Communications.
Flack had not, but it has now caught up with said BBC arts documentary, in which six poets capture in verse the stories of a range of travellers, including Morris.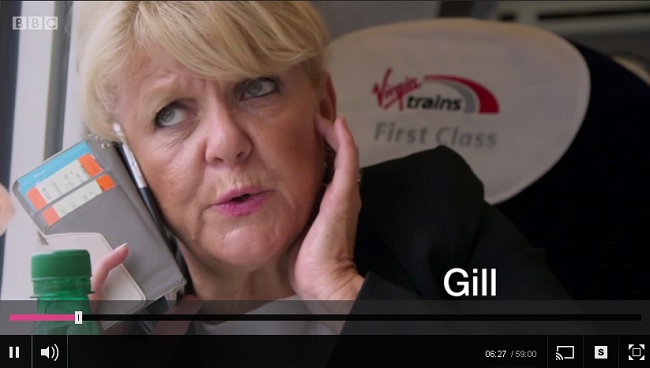 Oxford, city of drinking spires
Never mind the Conservative conference, the real action for PRs was at the ICCO Global Summit in Oxford, the city of dreaming spires, last week.
The two-day conference attracted delegates from around the world, but it was typically the Brits who added the colour - first Lord Chadlington then AMV BBDO boss Ian Pearman gave powerful speeches proclaiming the imminent death of old-school PR and old-school advertising.
In more nocturnal developments, the London-based PRCA team were particularly determined to outdo the town's student population, living it up until nearly dawn on the first night.
PRCA and ICCO boss Francis Ingham was more sensible, retiring unusually early, but still got a shock when leaving the conference. Ingham was not only stunned at the cost of rooms at the conference hotel, but also on the realisation that aforementioned revellers had placed several over-priced rounds of drinks on his room.
Not congratulations, nor celebrations
Flack heard a tale from a large agency chief recently which serves to remind PR folk to be careful how and where you celebrate your account wins.
The boss in question, who feels the firm's financial team has been performing poorly of late, witnessed "a whole buzz of activity" across the office one early evening recently - it turned out to be said team celebrating, with Champagne, what he considered a relatively modest project win.
"At least they had won something, I suppose - but anyhow I fired off a grumpy email and left them to it," he said.
If you are going to celebrate a smaller new brief, Flack advises hiring out a private room in a bar where you won't be spied on.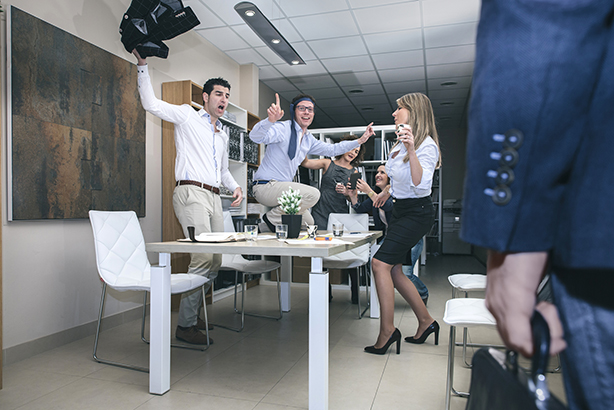 (©Thinkstockphotos)
In the purple corner...
An urgent crisis comms missive came round on Thursday from Steven Woolfe, the man seen as most likely to take over the leadership of UKIP, entitled: 'I am feeling fine'.
The reason Woolfe felt the need to share this update on his general health, from his bed in a Strasbourg hospital? Woolfe and a UKIP colleague became involved in an "altercation" at a party meeting earlier that day, in which punches were allegedly exchanged and the leadership front-runner banged his head. Two hours later, he collapsed and things were potentially looking serious so he was taken to hospital for precautionary scans before issuing the all clear message.
If Flack were a boxing promoter he might not put a heavyweight and a middleweight in the same fight but we're sure Woolfe could have stepped up, if he was really trying. After all, he could have been a contender.
Flack assumes Woolfe had had the same thought when UKIP last had a leadership contest, which Woolfe failed to enter after not getting his paperwork in on time.
A Christmassy night at the museum
When Penguin Random House's PR team tasked creative agency Plaster with launching the new children's book The Christmasaurus, a festive theme was inevitable. And with a dinosaur featuring in the book written by Tom Fletcher of boy band McFly, creating a magical Christmas scene at London's Natural History Museum seemed a good fit.
So, ahead went the plans for snowflake projections artificial snow, an 8ft tree, a Christmas canapé menu, staff dressed as elves, all the things you'd expect, including, of course, a dinosaur. Made out of 2,500 crumpets.
...wait a minute. Crumpets?
Initially, Flack was puzzled, and wondered if the South Kensington Lidl had a two-for-one offer on the popular aerated toastable snack, but has now learned an important lesson in reading all the way to the bottom of press releases, where crumpet-maker Warburton's head of marketing explained the now obvious tie-in: "The Christmasaurus really is such an entertaining read so is a natural fit for our family brand. After hearing that Tom Fletcher's elves loved crumpets, we figured it was a fantastic opportunity to join forces and create the Christmasaurus out of crumpets."
Regardless, it does look fearsome.