Click on the links to see more information on each campaign, and vote in the poll below for which you think is the best.
Life jackets highlight refugees' plight
On Thursday 15 September, hundreds of life jackets were put on the banks of the Thames within sight of parliament by ActionAid, with support from Islamic Relief, ahead of a Refugees Welcome Here march on 17 September. No agenices were involved. On 19 September, the London production company Snappin Turtle laid out 2,500 life jackets in Parliament Square as New York-based global NGO the International Rescue Committee also drew attention to refugees' plight.
The result: two poignant photo opportunities gaining coverage aplenty - although some reaction was negative, calling the events "self-righteous" and highlighting an apparent breach of rules for political protests on Parliament Square.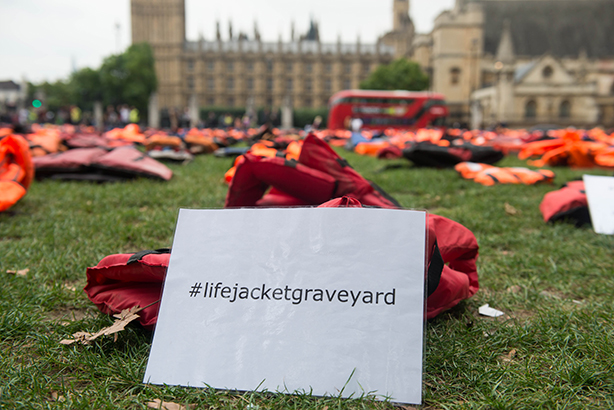 Land Rover goes large
Land Rover's lavish live launch for its new Discovery model involved a Lego world record and a trio of adventurous British celebrities. It was broadcast live on YouTube.
Black Cow vodka - who are they?
"Accrington Stanley? Who are they!" Anyone of a certain generation knows what comes next...
PR agency The Romans remade the iconic 80s milk advert for vodka brand Black Cow, using the original actors.
Just when you thought it was safe to go back to the South Bank...
Bell Pottinger teamed up with creative agency BD Network to promote their mutual client South African Tourism in a campaign that involved setting up a shark cage on London's South Bank. Members of the public were invited to take a virtual reality dive.
This was part of a three-day pop-up experience on London's South Bank which also included food and music, inviting Londoners to #FindYourWild and rethink their perceptions of South Africa.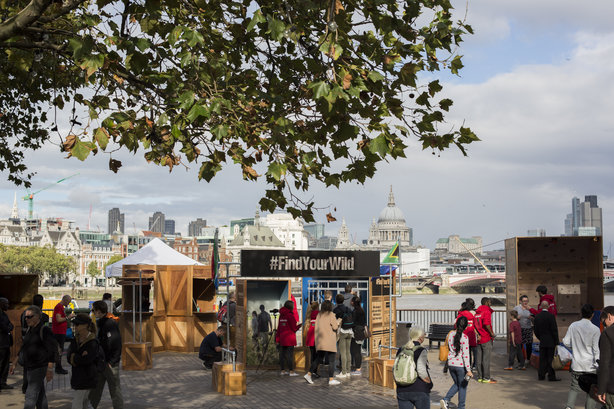 Wargaming parks its tanks
To commemorate 100 years since the first deployment of tanks at the Somme in World War One, the maker of online game World of Tanks drove an operational replica of the Mark IV tank into central London.
Games company Wargaming also created a free app, which allows people to hunt for virtual tanks using augmented and virtual reality. The app has been downloaded more than 10,000 times, thanks to the PR push by the company aided by Target PR.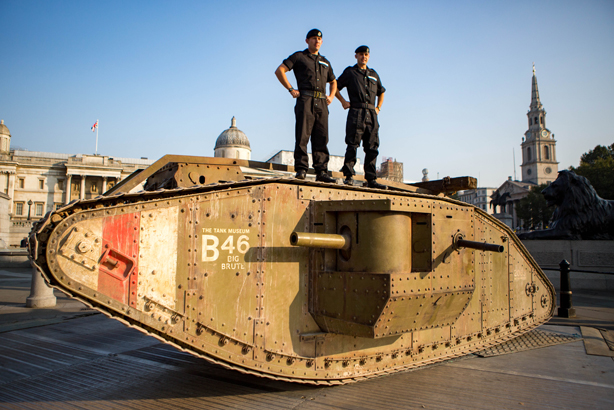 ---
Credit for #lifejacketgraveyard image: Getty Images