Explain Brandwatch in layman's terms
Brandwatch is a technology platform that companies use to understand and gain insights into the market by using the incredible power of listening to social media. We have also developed another product, Vizia, which is designed to share those insights within the enterprise.
Biggest difference between working in the U.S. and the U.K.
The biggest one is scale. To be really successful in the U.S., an organization needs to build scale into their products and processes as the market is so much bigger. There are lots of smaller differences related to culture; we don't have Independence Day or Thanksgiving in the U.K., whereas there's no Guy Fawkes Night in the U.S. and saying "merry Christmas" is seen as insensitive to non-Christians. These take a little getting used to as the language is the same and many things seem so similar and familiar. U.S. money is definitely a challenge for a Brit to get used to – it's all the same size and the same color – that seems like a design flaw to me.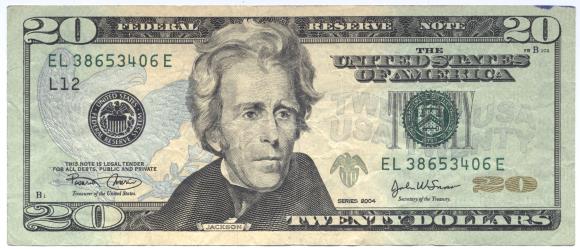 Which do you prefer?
I like aspects of both. I love the great outdoors in the U.S., but I love the heritage and history of the U.K. I love the positivity of the U.S., but I love the sense of humor in the U.K. Don't make me choose! I love the U in U.S. and U.K.
How your role has changed in the past 10 years
Dramatically, in a word. At first, we were a tiny team in a grubby office with an idea and no customers, and my role was the chief optimist officer. I really had to believe that we would be successful deep down and help the other, probably more pessimistic, team members, believe that we would survive and thrive.
Now with 400 people and getting on for 2,000 customers across I don't know how many countries, my role is chief coordination officer. It's tough to know everyone's name and strengths inside the company so building a great team and clear understanding of what we are trying to achieve and why is super important.
Morning ritual
A cup of tea – my partner and I take turns to make it – although she might say that she sometimes takes my turn. Then shower, some toast, pause and reflect, walk to work. Unless I'm traveling, which is about 25% of the time.
Mentor
My first was my tennis coach at school; he was more of a mind coach than a sports coach. And when I started Brandwatch, our chairman Mark Heeley's mentorship was hugely important.
Favorite place to do business away from home
The U.S. and Germany. The U.S. because it's so dynamic; anything is possible, and people are so open. Germany because there's an amazing culture of working together for mutual benefit.
First website, app, or update checked in the morning
Email, I'm sad to say.
Commute difficulty on a scale of one to 10
I'd say a one. My commute is a six-minute walk – and it's downhill – which is bliss.
Business hero
I know lots of people personally whom I admire greatly, but they're not famous. If I had to pick a public figure, I think I'd go with Larry Page. What an amazing job he has done at Google. I admire almost everything about that company.
Favorite guilty TV pleasure
Watching boxing with my friend Damian. It's barbaric and I don't like fighting in general, but it's often compelling viewing.
Biggest misconception about data-based marketing
Obvious answer: the biggest driver of success isn't data, it's creative. More subtle response: if the culture of the company isn't ready to adjust and adopt data-based marketing, it will be very difficult, but when it starts to become the culture of the company, it's unstoppable.
What you'd be doing if not running Brandwatch
Something in education.
Favorite vacation spot
My family has had annual holidays in Cornwall, Fowey, since I was five years old, and it holds a special place in my heart.