Brand – Excedrin
Owner – GlaxoSmithKline
Campaign – The Migraine Experience
Agencies/Partners – Weber Shandwick
Duration – April, ongoing
This year, GlaxoSmithKline's Excedrin The Migraine Experience campaign brought virtual reality to drug marketing.
"We used technology as an enabler," says Amardeep Kahlon, U.S. marketing director, respiratory and pain relief at GlaxoSmithKline. "We were using the technology to enable the experience, so people could use virtual reality to experience what their partner feels [when they get a migraine.]"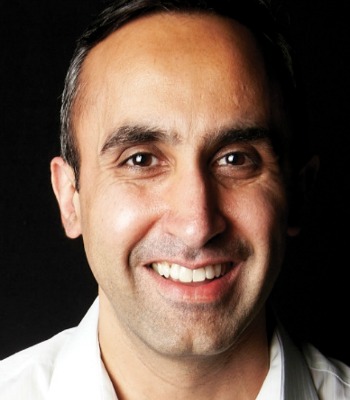 But rather than using virtual reality simply because it's a novelty, the campaign built VR into its core. It used the augmented reality experience that mimicked the symptoms of a migraine as its base. Sufferers picked out the symptoms of their migraine then handed the VR headset over to their non-migraine-sufferer partner to experience a migraine first-hand, albeit without the pain.
The headset replicated some of the effects of a migraine, including blind spots, auras, sensitivity to light, thumping headache, and disorientation. GSK worked with migraine experts and technology VR experts on the campaign.
"We had a good team behind it and worked with agencies and partners, focusing on making it authentic," Kahlon says. "We worked with migraine sufferers to make sure it was accurate and not gimmicky."
Paired with the VR experience were four videos of four pairs of people trying on their partners' migraine, plus TV ads to support the online videos and promote Excedrin Migraine. In the first three weeks of the activation, the videos were viewed nearly four million times.
"People engaged with long content - a two-minute video - because it pulled on the emotional heartstrings," Kahlon says. "The campaign videos leveraged real sufferers and their partners with a visualization of their reactions. It makes [the viewer's] heart melt."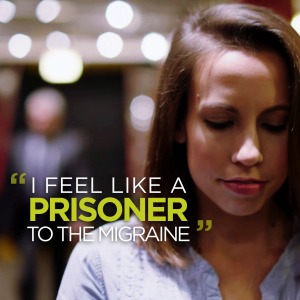 Response to the campaign was buoyed by a heightened interest in VR in general. It launched shortly after the Oculus Rift was released to the public and featured the new headset in use in the videos.
To make it even more accessible, GSK also released an app version so anyone can share their migraine with loved ones.
"Not everyone's going to have an Oculus Rift at home," Kahlon says. "The app allowed us to deliver the experience through a smartphone and use things like Google Cardboard."
The idea came from GSK's insights about migraine sufferers. Many young people reported feeling "anxious and misunderstood" about their migraines and wished their loved ones could understand the condition, Kahlon says. And non-migraine sufferers often don't understand the severity of it, or think it's just a regular headache - that sparked the idea to use VR.
"It was definitely grounded in making sure we empathize with migraine sufferers," he adds. "Using virtual reality helped non-sufferers truly show empathy and experience it by putting it on."