With more than 50,000 employees and more than 150 locations in several countries, Cleveland Clinic is anything, but dull. As you can imagine and probably experience yourself, lots of things keep a PR person awake at night. As our organization continues to grow and we are promoting more physicians as leaders, we want to be sure part of their learning includes developing a reputation management mindset. Spotting issues that could become significant should be a core competency of every leader and is critical to protecting a company's reputation.
As Warren Buffet said, "It takes 20 years to build a reputation and five minutes to ruin it. If you think about that, you'll do things differently." Unmanaged issues involving business practices can lead to negative publicity, a decline in patient volume, costly litigation or regulatory risks, reduced revenue and public distrust, all of which can chip away at a highly-valued reputation.
Spotting issues is no small task. It's not an objective process, but rather a subjective assessment that may include many factors. It's not always easy to recognize or determine the size and scope of a potential problem. In fact, even small issues can easily become large and negative issues become public in an instant.
Today, communication is fast. Word spreads quickly. Messages can be difficult to control or set straight, and journalistic standards don't always apply. One heavily followed tweet can cause a great deal of headache.
Cleveland Clinic is nearly 100 years old and our reputation research shows that our key stakeholders nationally believe that we're trusted, transparent, offer high-quality care, are visionary, innovative, and respected. One laboratory issue we faced ended up on the front page of the news in China. The translation was poor and caused us to work hard to have the copy corrected.
As a communications professional, it's important to understand your organization's risks, opportunities, assets and liabilities. What can help and what can hurt your efforts as a communicator? What issues have potential to become a crisis? What is your role within your leadership team? Preparedness leads to better management of issues and knowing that reputational risk factors affect many stakeholders is important to keep in mind.
We're going to create a leadership development curriculum for new leaders, along with a toolkit, and guide for new leaders to be able to best identify, prepare, anticipate, engage the right team, and ask the right questions to develop the right strategy to handle and hopefully, resolve potential issues.
Reputation management isn't solely the role of public relations. It requires training, teamwork, and communication, working together under a very tight timeframe. There's no panic or eject button to help.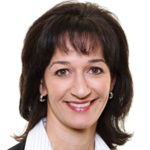 Eileen Sheil is executive director of corporate communications at Cleveland Clinic, one of the country's top nonprofit academic medical centers. Her column will focus on the myriad challenges of healthcare PR and topics related to the management of the comms function. Sheil can be reached at sheile@ccf.org.