It has been launched for blood cancer charity DKMS by W with social impact agency Chloe Franses & Co.
The campaign's message – 'As easy as sharing a kiss' – aims to show how simple and painless it is to register as a blood stem cell donor and help eradicate blood cancer. Celebrities have been showing their support by sharing a kiss on their social channels before each nominating a friend to do the same.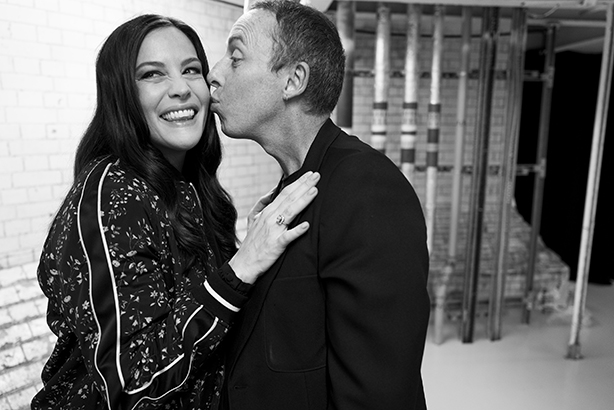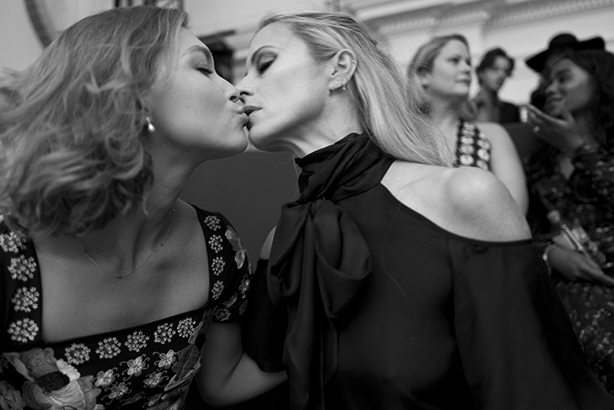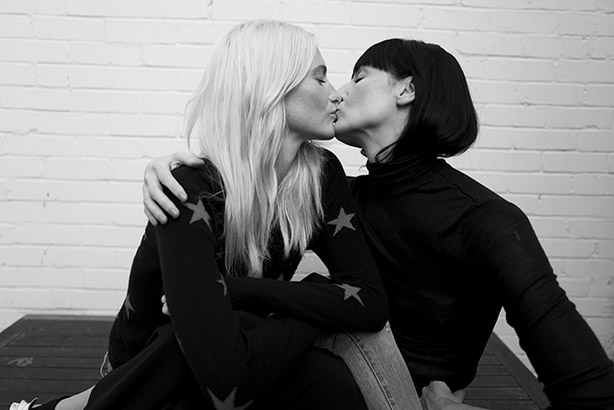 Fashion brand Belstaff, a W client, has backed the campaign, which was creatively directed by photographer Greg Williams backstage at the Venice Film Festival and London Fashion Week. Celebrities involved include Liv Tyler (top), Erin O'Connor (above), Poppy Delevingne, Portia Freeman and Daisy Lowe.
DKMS global ambassador Katharina Harf said: "This is one of our first global social media campaigns and it is great to see such incredible influencers already backing the campaign – highlighting the need for more donors.
"Every 35 seconds worldwide someone is diagnosed with blood cancer, and even our entire stem cell donor pool of more than six million people is not enough to save every patient who needs a stem cell transplant. Our hope is that the campaign will help to educate people further about blood cancer and ultimately grow the database of potential lifesavers. It takes a simple cheek swab to register."
#sharethelove to help #deletebloodcancer & raise awareness for #DKMS. Post a photo of a kiss & nominate two friends pic.twitter.com/1CF0xexHlL

— Hugo Taylor (@hugo_london) 19 September 2016
"The simple act of sharing a kiss on social media and nominating friends to do the same is a simple, accessible mechanic that everyone, whoever they are, can get involved with," said Williams. "A kiss is the perfect symbol to demonstrate how by joining the DKMS database, you can share the love and help fight blood cancer."
Find out more about the #ShareTheLove campaign on the DKMS website here.