In an off-record conversation yesterday at the Labour Party Conference in Liverpool, a Labour-supporting public affairs consultant, and an in-house government affairs director and former Conservative researcher both lamented that conferences were not as lively, boozy and fun as in the past, and that they were proving less and less useful from a business point of view.
As PRWeek reported yesterday, public affairs consultancies certainly appear to be in Liverpool in smaller numbers than will be the case for the Conservative event in Birmingham next week, a natural reaction to the party being out of and far from power - but is that a bigger trend? Or should those public affairs pros' nostalgia be taken with a pinch of salt?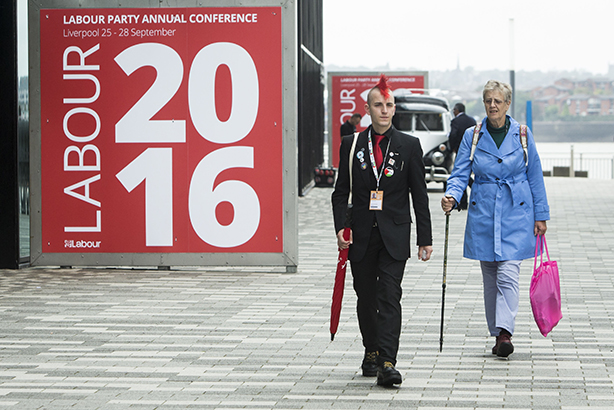 Jim Dickson, director of public affairs at Four Communications – the ninth biggest UK public affairs agency according to the PRWeek Global Agency Business Report - and a Labour councillor in London, thinks the former. "Clearly the fact that the party is a long way from winning a general election makes it much less attractive for clients who might want to understand people and ideas on the Labour side. So there is much less lobbying happening and we have only two people here," he told PRWeek at Liverpool 2016.
"I think party conferences peaked in around 2008 and have been in decline as a lobbying opportunity ever since as businesses began to rein in spend and parties got a bit more savvy about the tactics used. Late night in the bar is still a good way of finding out what's happening politically, but the era of digital scoops has put people on their guard and probably dampened down a bit of excessive behaviour. That may not be the worst thing in the world," he went on to say.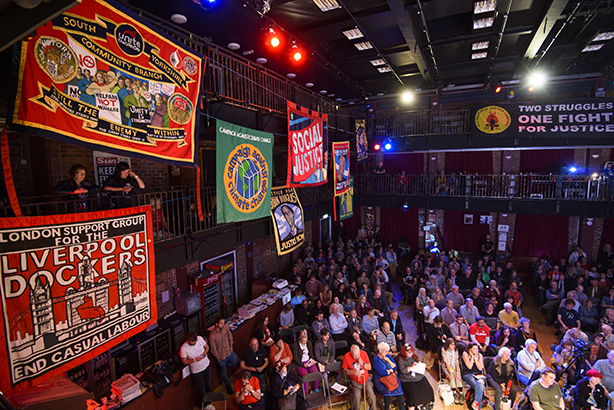 Dylan Sharpe, head of PR for The Sun, agrees that conferences have changed, but contradicts Dickson. "Party conferences are no longer about the party members, but that probably makes them more useful for PR or public affairs consultants. The conference bar remains the best networking opportunity of the year for most people in politics and communications," he said, although admitted that this year Labour's conference is likely to be "more about making friends and useful contacts than plotting the next four years".
One charity PR professional, meanwhile, admitted to PRWeek that aside from the handful of admittedly productive meetings with MPs that he had set up, conferences generally consisted of "quite a lot of inconsequential hobnobbing". Networking is all well and good, of course, but it doesn't normally cost as much as several days away at conferences do.
The party has said it will not release information on number of attendees or exhibitors until later in the week, if at all. However, anecdotally the conference programme feels thinner in terms of fringe events than in previous years, and the regular attendees say the exhibition is far less crowded, with fewer organisations feeling able to demonstrate the value in and justify having that official presence. Simply getting a client facetime with someone important is no longer seen as an outcome in itself by modern public affairs professionals.
That said, it is still good fun for journalists, according to Daily Mail columnist Andrew Pierce - @toryboypierce on Twitter, in case there was any doubt. "The Labour Conference, this year in particular is great fun if you're a journalist like me who wants blood dripping from the platform," he told PRWeek. "I've been going to party conferences since 1988 and there are still great parties to go to, and great fringe events to go to… it's just great copy."
That dripping blood may be evident behind the scenes, but increasingly the main events of conference are sanitised for media consumption. One national radio journalist, who preferred not to be quoted by name, said: "Over the years, the politics have become far more stage-managed." She said UK party political conferences were becoming more like American rallies. "It's not about policymaking, it's about balloons and cheering," she said.
It is also still about fun - at the "big" evening parties, particularly those hosted by the New Statesman and Daily Mirror at Labour, there is still a bit of misbehaviour. "The MPs let their hair down, and they wouldn't do that if they thought everyone had a camera," she said - saying that any misdemeanours are nowadays more likely to be reported "in a sense of fun" rather than splashed as huge stories.
It could be that one upshot of conference becoming a little less of an old fashioned booze-up is to make it more welcoming to women. At an event hosted by the The Women and Work All Party Parliamentary Group, and organised by its agency Connect Communications, MP Jess Phillips told PRWeek that one female member she had spoken to had expressed a feeling that "it [conference] wasn't for me". That said, Phillips herself doesn't feel intimated. "Maybe I've got used to it - I work in Westminster."
The event Phillips was chairing had been hoping to host former interim party leader Harriet Harman - but she is one of a number of MPs not to have turned up either to individual events, or the conference as a whole, something that had raised the eyebrow of the Daily Mail's Pierce. "How many senior Labour MPs are actually here," he mused to PRWeek.
Not many, it seems. Why is that, PRWeek asked Phillips? "Because it costs money, and because what's the benefit?," she responded. It seems likely that more and more would-be conference-goers will be performing that cost-benefit analysis each year, and not just when the party in question is out of power.
---
Picture credits - attendees arrive at conference: Danny Lawson/PA Wire/Press Association Images, banners and crowd at Momentum event: Matt Crossick/EMPICS Entertainment/PA