A widespread PR campaign and partnership programme, devised by Freud Communications, will be supported by a range of celebrity ambassadors including former cricketer Phil Tufnell, Strictly Come Dancing judge Craig Revel Horwood, former Atomic Kitten member Natasha Hamilton (below) and Sky Sports presenter Chris Kamara.
The campaign to encourage the UK's seven million smokers to quit runs as usual through October, though there is a new tool for 2016 – the Stoptober Facebook Messenger bot, which OgilvyOne created.
Those attempting to quit smoking can message the bot for free, instant practical support whenever a craving hits or to provide motivation at any low points.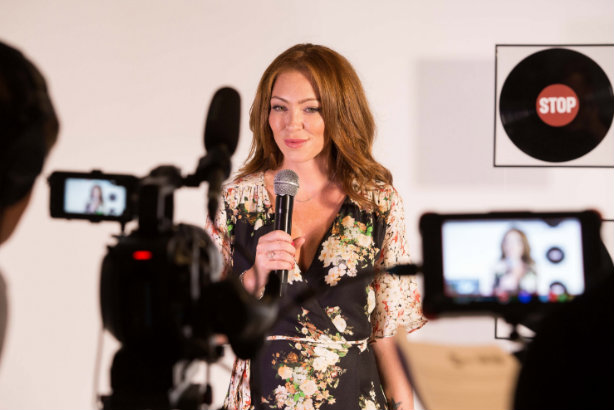 Facebook will be the central social channel for the campaign this year, following insights into what works best with the Stoptober audience – market research firm GlobalWebIndex found that Facebook Messenger was the most popular messaging app in the UK and the second most popular social network behind Facebook itself.
The campaign will continue to offer a programme of daily email support, along with advice via the updated Stoptober app, while a new webpage within the One You website has also been created.
"Some digital technology pundits are predicting that chat-bots are even overtaking social media in usage and we want to ensure Stoptober is supporting smokers to quit in the most popular communication channels," said Sheila Mitchell, Public Health England's marketing director.
A paid Facebook strategy will place emphasis on targetting quitters through the proven motivations cited by those who want to give up smoking, such as saving money, improving their health and quitting for their families.
Freuds has worked with Government and more recently Public Health England and Government on health campaigns since 2008, when it was appointed to work on the anti-obesity campaign Change4Life.