Wargaming has partnered with The Tank Museum in Bovington, Dorset, to offer people the chance to visit tanks from 100 years ago across 100 locations where they were based originally. A life-sized model of the Mark I tank will appear virtually in these places, and people will be able to view 160-degree VR films of tanks in action.
After WWI, the government offered 265 tanks to the nation, with many put on display. But not everyone wanted them and some viewed them as an unpleasant reminder of lives lost in the war. The first day of the Somme recorded 57,000 casualties and is regarded as the bloodiest day in British military history.
Virtually all of the original tank locations have disappeared due to modern development such as housing estates. There is only one tank still in its original location: Ashford in Kent.
Markus Schill, general manager Europe Wargaming, said: "We wanted to use all that technology has to offer to give everyone a new way to rediscover history, tanks and facts of WW1. The Tank 100 app will allow you to virtually see the first tank on the battlefield."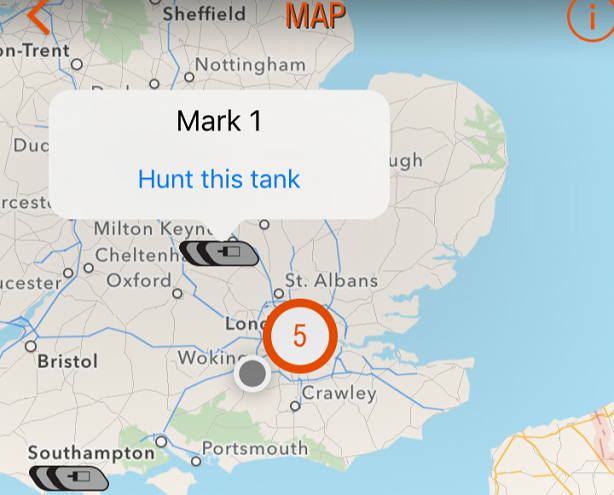 The Tank 100 app, developed by Ballista Digital, is available on iOS and Android and will be developed over the coming months to feature additional WW1 and later 20th century tanks to coincide with specific anniversaries.
To commemorate where the Mark I would have originally stood in 1916, Wargaming secured an operational replica of the Mark IV tank used in 2012 film War Horse and placed it at the location on Thursday 15 September.