Why have you gone to Rio?
Pitch has been working closely with Channel 4's in-house publicity team on the promotion of the Rio 2016 Paralympics, helping to build on the amazing work done by Channel 4 in 2012 in growing awareness of disability sport and changing the way people perceive disability in the UK. I'm on the ground alongside Channel 4's group publicity manager Marion Bentley – with support from the Pitch and Channel 4 teams in London – and we're spreading the word about the amazing athletes, presenters and production staff who make the Paralympics what it is and ensuring media have everything they need in order to get their stories published.
Given the build-up to the games, were you apprehensive about attending?
In terms of Rio as a place I wasn't apprehensive. The Olympics showed what a fantastic city it is and how smoothly things could run. Like many I was worried about attendance and transport, but after witnessing the opening ceremony and seeing a packed Maracana singing and dancing, my reservations disappeared. A quick media bus back to the Olympic Park from outside the stadium cured the other fear. The Paralympics is such a special event and everyone I meet has bought into the spirit. Tickets are priced well and Brazil is getting behind its team – who have some real golden performers like Daniel Dias – as demonstrated by the 1.8 million tickets now sold, and the 2.4 million expected over the Games.
Does it feel like the Brazilian authorities' and games organisers' PR operation is running smoothly?
Yes, I think the challenges in the weeks leading up to the event made everyone pull together to create an event which does the athletes justice. News is shared daily with all partners and the authorities and organisers have been open to dialogue. Speaking from a Channel 4 perspective, we've had a great working relationship with the IPC and British Paralympic Association to get media exactly what they need.
Which sponsor or other brands are shining through for you?
The Paralympics offers a real opportunity for brands to engage in a more personal way with fans. Paralympians are accessible, engaging and aware of their role in promoting the sport so that more people become aware of what is possible. It's fantastic that Channel 4 has attracted a major brand like Allianz, which is also a partner of the BPA and IPC, to sponsor its 2016 Paralympic Games coverage.
Sainsbury's - who have been involved in Paralympic sport since 2010 – continue to do amazing grass roots work. Their 'Active Kids for All', a £1m scheme to fund teacher-training courses, is helping more than 500,000 disabled children take part in PE lessons, as well as attracting more than 1,700 able-bodied and disabled school children to the Sainsbury's school games.
It's also brilliant to see a global sponsor like Samsung include Paralympics in its 'Road to Rio' content, with Ellie Simmonds and Susie Rogers teaching Jack Whitehall a thing or two about swimming.
We must not forget the role of Channel 4 itself, though. By making such a large commitment to Paralympic sport through its broadcasting, advertising and creativity, it has built a platform that gives advertisers confidence that disability sport is reaching a wide audience. The We're The Superhumans campaign, which the Pitch and Channel 4 PR teams helped launch and amplify, has had incredible reach both on TV and social media – and has been broadcast around the world. And in terms of the coverage itself, the opening night of live sport drew an audience of 2.8 million people for Dame Sarah Storey's 12th Gold medal win – attracting more viewers than any other channel at the same time.
---
More: Were brands slow to take full advantage of Paralympic Games?
---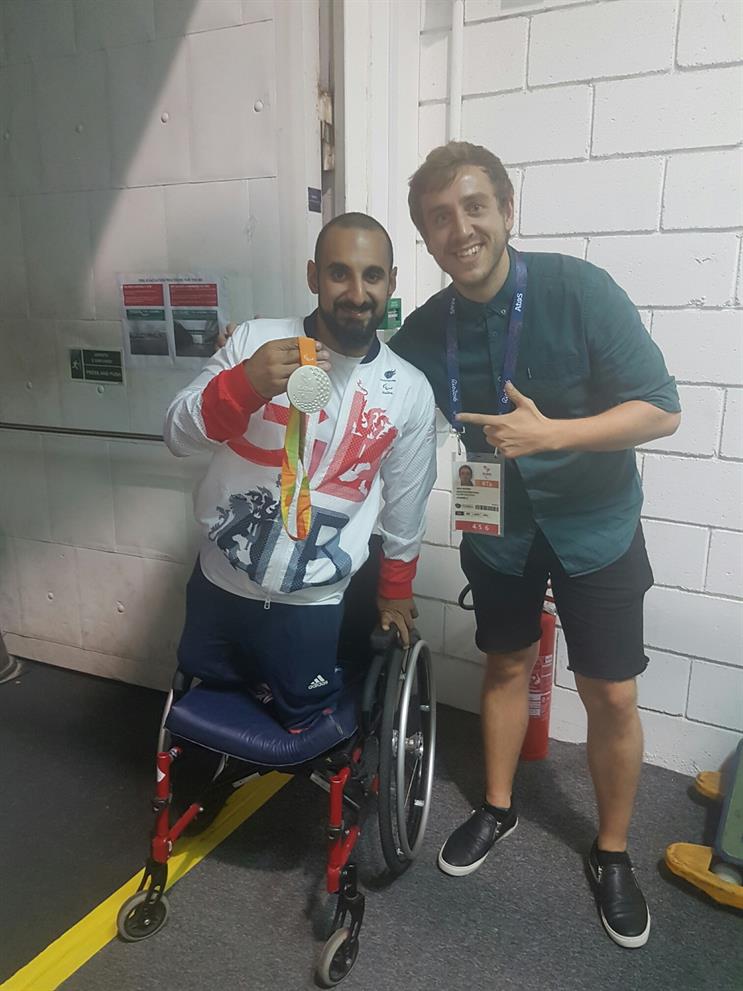 Paralympics GB powerlifting silver medallist Ali Jawad
What will be your abiding memory of the trip?
From a sporting perspective it was seeing cyclist Jody Cundy avenge the memory of 2012 with a great performance in the men's C4/5 Kilo. It's an abiding memory of 2012, something that despite Jody missing out on a medal I think had a real positive effect on people's perceptions of Paralympians - they saw that sport means just as much to them as their able-bodied colleagues. He deserved this Gold in Rio. The other thing I'll take away with me is what the Paralympics means to each and every athlete and spectator in Rio.
Picture of the day @jodycundy? #Paralympics #CyclingTrack pic.twitter.com/ihT1aykIbG

— British Cycling (@BritishCycling) 9 September 2016
Which athlete would you most like to get a selfie with?
Terezinha Guilerminha, she's an absolute superstar over here. Not only is she the sprint queen on the track but she brings to life exactly what has made Rio a great place to be - her smile, colourful character and charm, coupled with elite performance.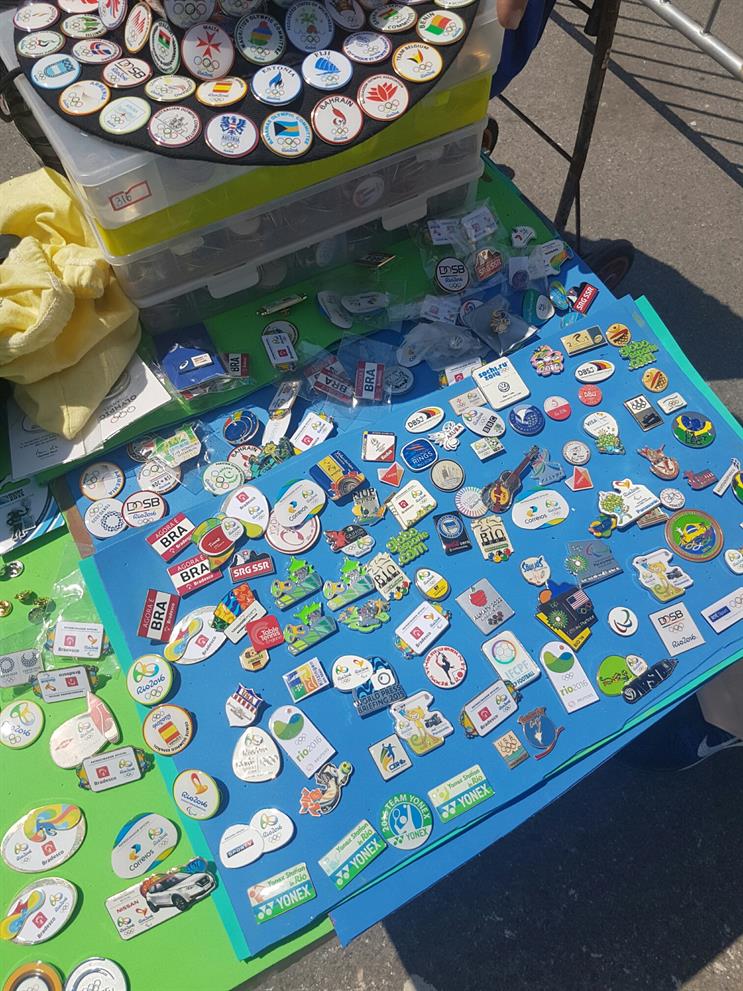 What souvenirs are going to be coming back home in your suitcase?
Pin badges! They're the Pokemon of the Olympic Park, everyone is on the lookout for the rarest ones and it's been a great way to meet people from across the world.