You may be aware that the PRCA has changed its name and refreshed the brand. No longer are we the Public Relations Consultants Association. We are now the Public Relations and Communications Association. It's a subtle difference but an important one.
To explain why, let me take you back to May. We launched an industry-wide consultation on whether we should we change our name, and this was down to two pertinent issues. First, the PRCA is no longer limited to 'consultants'. This changed when we welcomed in-house teams to join us in 2009 and individuals in 2011. Second, many within our industry no longer consider themselves as offering PR. The dividing lines between practices have blurred over the years.
The industry overwhelmingly reported that it wanted us to change our name to the Public Relations and Communications Association. On 26 July 2016, the PRCA board agreed.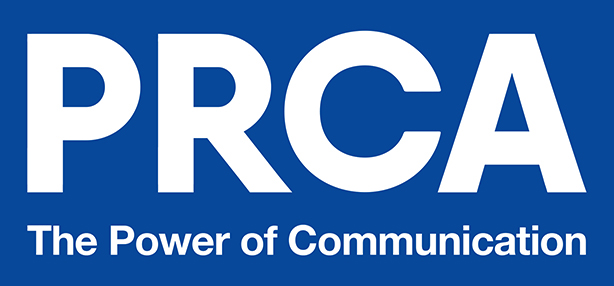 The new name shows that we represent everyone in this industry, while recognising that our industry is a far broader church than it used to be.
As I said, it's a subtle difference but an important one. To recognise this change, we've relaunched the PRCA's brand with a new logo. It has a stronger, more confident feel to it, and a new tagline to go along with it: 'The Power of Communication'.
---
Game-changer? PRCA to compel members to report their gender pay gap
---
I think that this is a far more apt presentation of the PRCA's aim to firmly represent this industry. But it also better signifies the industry itself – a 21st-century success story. The 2016 PRCA/PRWeek Census revealed that the industry is worth £12.9bn and growing at a rate of more than 10 per cent a year. The industry has every reason to be bold, confident and proud of its achievements. That is 'The Power of Communication'.
Representing this position, the PRCA National Conference 2016 on 23 September – where PRWeek is the media partner – will be entitled The Power of Communication. Curated by Steffan Williams, group managing director of Newgate Communications and the PRCA's new chairman, the event at BAFTA in Central London will be opened by WPP's Sir Martin Sorrell.
He will be followed by presentations from Rageh Omaar, international affairs editor at ITV; Baroness Nicholson, a frequent contributor on foreign affairs and freedom of information; Nick Ferrari, radio presenter and newspaper columnist; Danny Rogers, editor-in-chief of PRWeek; and Sian Hansen, executive director of think tank the Legatum Institute; along with experts from PR, comms and reputation management.
I firmly believe that it is time to acknowledge the hugely positive role that comms plays in society at every level, and how the breadth and range of comms engages with people in all areas of society.
I'm proud to welcome speakers such as Sir Martin to the PRCA stage to give their views on how comms can drive change, and I hope to see you there.
Click here to find out more about the PRCA National Conference 2016
Francis Ingham is PRCA director-general and ICCO executive director