Panasonic, a worldwide Paralympic partner which has recently committed to four more years of partnership, is running a global video education program called Kid Witness News (KWN), with the aim of boosting creativity and communication skills among children through video production.
For 2016, schools were asked to focus on themes of communication, ecology and sports for their entries. The winning entries will be announced at an awards ceremony during the Paralympics.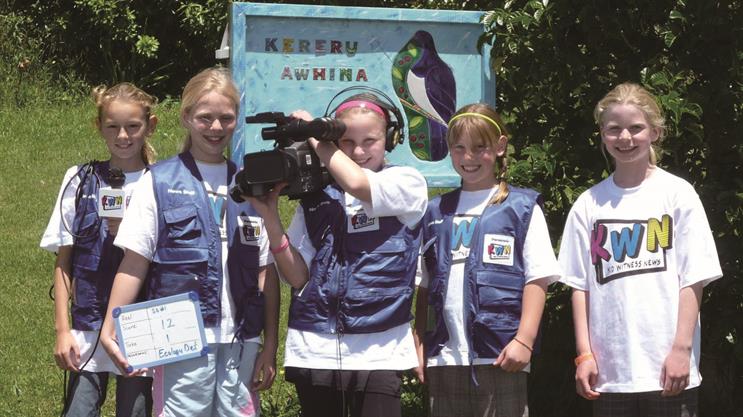 Panasonic is also providing professional services and audio-visual products during the Paralymics.
Meanwhile, GE is involved in 187 infrastructure projects at Rio, providing power, lighting, healthcare and other services.
Its Paralympic activities will extend on those undertaken during the Olympics. Further episodes of GE's web series starring popular Brazilian TV characters Tibio and Peronio showcasing the firm's infrastructure projects will be aired during the Paralympics, for example.

GE has sponsored the Brazilian canoe team since 2015, which extends to support for the canoe sprint, canoe slalom, kayak polo, rafting and paracanoeing contests, which will be in the Paralympic Games for the first time this year.
Procter & Gamble is sponsoring two American Paralympians - athlete Lex Gillette and swimmer Mallory Weggemann. Both have been involved in the company's Thank You, Mom campaign.
Sarah Pasquinucci of P&G's comms team told PRWeek: "This year, we are also providing the P&G Salon in the athlete village so athletes can stop by, be treated to salon services and step out onto the world's stage feeling confident. We are truly inspired by all the Paralympians and their stories of triumph."
The build up to the Rio Paralympics has been dogged by concerns about funding, with the Rio 2016 Organising Committee, responsible for both the Olympics and the Paralympics, late to pay out support grants that teams use to finance travel to the Games. This had led to calls for the International Olympic Committee - and sponsors - to plug the funding gap.
Publicity for Channel 4's coverage of the Paralympics in the UK is being handled by Pitch PR, which previously worked with the broadcaster on its much-praised coverage of the London 2012 Paralympics.
According to research from business analytics firm Alva reported in PRWeek last week, Samsung was deemed to have been the worldwide Olympic sponsor to have had the most effective activities during the Games for increasing visibility and likeability.
The International Paralympic Committee said earlier this week that a record number of broadcasters should mean the Paralympics reach a global audience of four billion for the first time.