An old friend once said, "I spend half my life apologizing, and the other half doing the things for which I have to apologize."
Certainly that could be said of many of our misbehaving celebrities. Yet their public apologies often feel grudging, conditional, or incomplete.
Is it just bad manners? Maybe… But often it's the tension between PR people, who are pressing for contrition, and lawyers, who want their client to admit nothing, that produces an unhappy compromise that satisfies no one.
So how can we produce better outcomes?
The Ryan Lochte saga provides an interesting case study. He told NBC - and, crucially, the Rio de Janeiro police - a colorful story of armed robbery.
As the story unraveled and evidence mounted that the "robbery" was in fact a demand for compensation for damage Lochte had caused at a gas station, he issued a vaguely worded apology that appeared to back away slightly from the robbery claim but never quite said what it was apologizing for.
It also tried to explain away his initial claims as "overexaggerations" and, for good measure, whined that "It's traumatic to be out late with your friends in a foreign country."
The result was ridicule. "He still doesn't get it," people said.
But was that true? Or was it more likely that tension between his PR advisers' desire for contrition collided with lawyers' fears that admitting too much could subject Lochte to prosecution for filing a false police report.
While it's easy to criticize the unsatisfying apology – indeed, Lochte yielded to public pressure and gave a more forthcoming interview to NBC's Matt Lauer the next day – it's worth noting the contrition didn't get Lochte very far. He ended up losing his major endorsements anyway, and Brazilian authorities recommended he face charges. It's fair to ask whether he'd have been better off saying nothing.
Can these tensions between PR people and lawyers be resolved successfully, producing a genuine apology that solves more problems than it creates?
My brother Bill, a lawyer in Washington, D.C. who does a lot of work in our firm's crisis practice, notes there is no simple formula for resolving this conflict, and no substitute for professional judgment and experience.
But he offers some principles that can help:
Reputational and legal risk are closely related. A person or company with a wounded reputation is more likely to attract lawsuits, and extended litigation creates reputational problems of its own, often from deposition testimony and the drip, drip, drip of emails revealed during discovery (just ask Hillary Clinton).
Ask whether the apology/admission will really achieve a reputational benefit that outweighs the legal risks, or whether the media frenzy would move on even without it.
Conditional and vague apologies serve neither the PR nor legal cause well. If you're going to apologize, say what you're apologizing for and do it unreservedly, not "if I offended someone."
Address facts without characterizing them.
Avoid absolute words like "never" that are easy to challenge and disprove in subsequent litigation.
Consider the role of insurance in mitigating risk: A company is likely insured for legal liability but not loss of business from reputational injury. It may make sense to apologize quickly and take the risk of a hit for which you're insured. On the other hand, where there is a real risk of criminal prosecution or serious regulatory enforcement, for which insurance is not the solution, reticence may be the better option.
If you're considering an apology, bear in mind it's often easier for an individual than an impersonal organization to convey sincerity, and CEO efforts have sometimes backfired spectacularly. Two examples: BP CEO Tony Hayward, whose Deepwater Horizon apology included, "There's no one who wants this thing over more than I do, I'd like my life back." More recently, Mylan CEO Heather Bresch said of the EpiPen price increase furor that "No one's more frustrated than me." In both cases, these statements, no doubt intended to demonstrate sincerity, instead conveyed self-involvement and completely overshadowed everything else they said.
Individuals may also find redemption more readily than businesses. Ryan Lochte may find his on Dancing with the Stars, but for businesses it's a more complex challenge. After its initial stumble, BP's sustained efforts here have been exemplary.
Avoid self-pity. What purpose could have been served – legal or reputational – by Lochte's claim that being out with his friends was traumatic? Stay away from such clichés as, "I just want to get this behind me" (of course you do!), and "this is a difficult time for me and my family."
Respect rules to preserve the attorney-client privilege, even though they complicate communications between outside PR people and the client. There are various strategies to manage this, including in some cases making an outside law firm the client, but none is foolproof and all add a layer of complexity.
Bill and I agree that, in our own work, we've found the best PR pros and lawyers genuinely understand each other's perspectives and work to find common ground.
Experienced lawyers know that, even though pubic statements made early in a crisis may complicate their lives later on, careful approaches and disciplined language can mitigate the risk and serve an important reputational need.
Similarly, experienced communications people understand that, by working closely with the lawyers, they can achieve their goals – and avoid say-nothing statements that only fuel the fire – while preserving the client's litigation posture.
The tension between the two is real, but it can be managed successfully in an atmosphere of mutual respect and collaboration.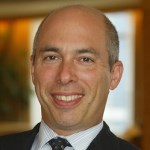 Bob Feldman is cofounder and principal of PulsePoint Group, a digital and management consulting firm. He can be reached at bfeldman@pulsepointgroup.com. His column focuses on management of the corporate communications function.