Halpern PR was hired by Fitness First to build on the success of the previous two years for its Red Monday campaign. It encourages sign-ups to its health clubs on supposedly the most depressing day of the year, 'blue Monday', the third Monday in January.
After analysing the digital behaviour of the health club's audience, Halpern saw they had a close affinity to digital influencers in the health sector.
Joe Wicks, dubbed The Body Coach, was brought on board to launch 2016's #RedMonday campaign where free entry was offered to all 73 Fitness First gyms for the day.
The partnership resulted in a social reach of over a million and 82,000 interactions for Red Monday alone in a 24-hour period. There was 10 pieces of national print coverage including interviews with The Times and the Mail Online, as well as several online pieces.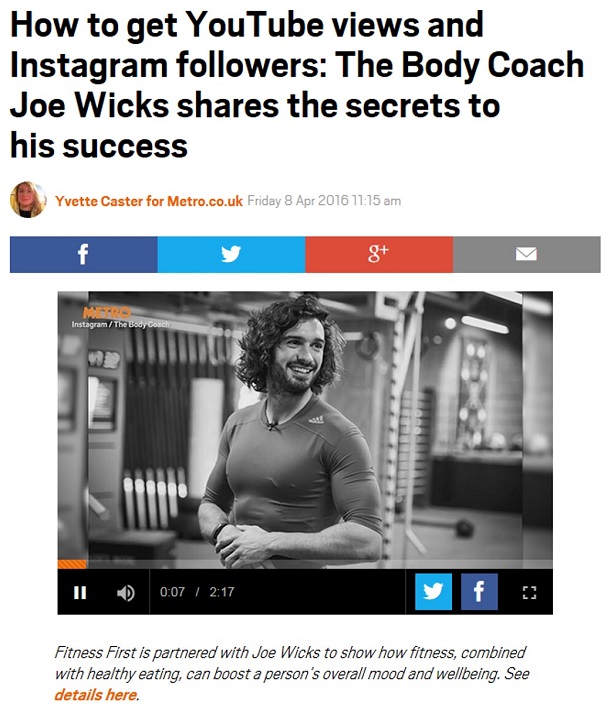 Wicks' profile was on the up; he now has over a million followers on Instagram and over 150,000 on Twitter. Finding a budding influencer relevant to the target audience meant Fitness First could reap the rewards of Wicks' rising profile.
---