On 24 June we awoke to a divided nation. We had been fighting a civil war, but didn't realise – or couldn't hear the battles over our TVs or the loud chatter of our own success stories. This Kingdom is not as united as we believed, and this has real implications for consumer and brand communications.
---
Brexit could end record growth for UK marketing budgets, warns IPA Bellwether
UK PR fears Brexit but public affairs eyes opportunities
---
July was a period of unparalleled political change. August has done its best to take the edge off reality, but in September those responsible need to get on with the job of negotiating Brexit. For our clients, this would typically be 'back to normal' season – when we start to communicate about restoring routine, injecting optimism about the new school year and upcoming festive season. This year, it's different – a new normal where change is the only constant. Consumer brands need to face the uncertainty in which their audiences are living.
Specifically, we are seeing three areas where clients need to adjust their communications course.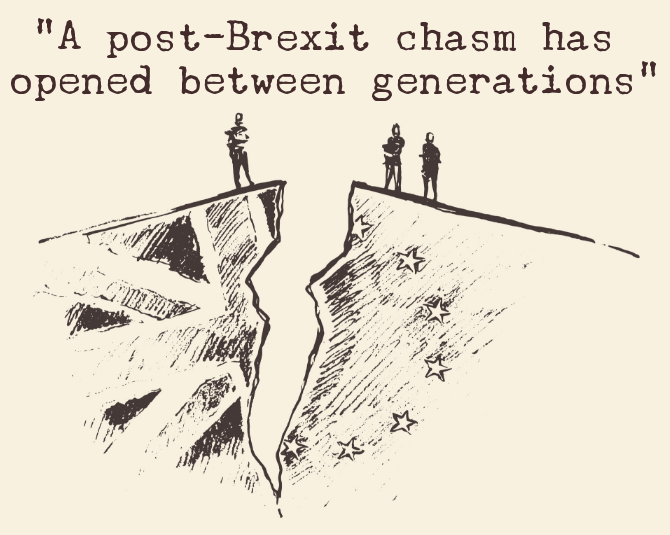 The first is the chasm that's opened between generations. Age has always been the ultimate differentiator and first obvious bracket on any comms targeting brief. But this feels different – as if it's not just the coincidence of time or inevitability of experience that separates the 45-plus age group from the 25-plus, but that we have generations facing in opposing directions. Students will return to university with a heightened sense of isolation from their elders. Into the void left by unifying national leadership could step those other great indicators of prosperity and hope: powerful consumer brands.
Another area is the concern over household finances. This means brands that would usually see autumn as a time to warm up to big spending are reverting to a more standard January practice of championing prudence. Brands that occupy key roles in financially focused households will look at positioning themselves on the side of the value-conscious consumer and supporting them through this difficult time.
Lastly is what's happened to our sense of, and appetite for, 'Britishness'. There is growing speculation about a changing attitude to homegrown brands, with those outside big cities gravitating more strongly to ones that reflect local loyalties, while their metropolitan counterparts turn to global, urban brands. The reality, we suspect, is that people's concerns have again become individual rather than political or social.
Having had their say on the nation's political future, the dissatisfied majority will return to a necessary focus on the everyday and personal. For a consumer brand, this requires an acute awareness of your real place in their priorities. This is a population deeply disenchanted with opaque narratives. Communications must undercut this with campaigns that speak with humanity and show a real understanding of the personal context of their audiences.
Our country's fate is still to be decided, and our focus should be on creating work that brings new unity and vision to a population in search of a future.
Eleanor Coates is group strategy director at Freuds