The agency, part of Next Fifteen, was engaged as an agency of record for the company in London at the start of the year. The agency was tasked with strategy, PR, influencer engagement, events, social media and other roles and has undertaken research and background work ahead of Surf Air's European launch in October, following its US debut in 2013.
Following a competitive pitch in June, the agency has started working with the airline in the US, again as an agency of record.
Part of the agency's work has been pinpointing the key messages with which to take Surf Air to market – UK managing director Tara O'Donnell told PRWeek UK that while time-saving had emerged as the offer most likely to resonate with European consumers, luxury would also be a key message.
Time-saving is therefore at the heart of a paid campaign (images above and below) running on Facebook and Instagram from Friday (19 August) to launch the brand in Europe. The campaign's second phase will include a competition element.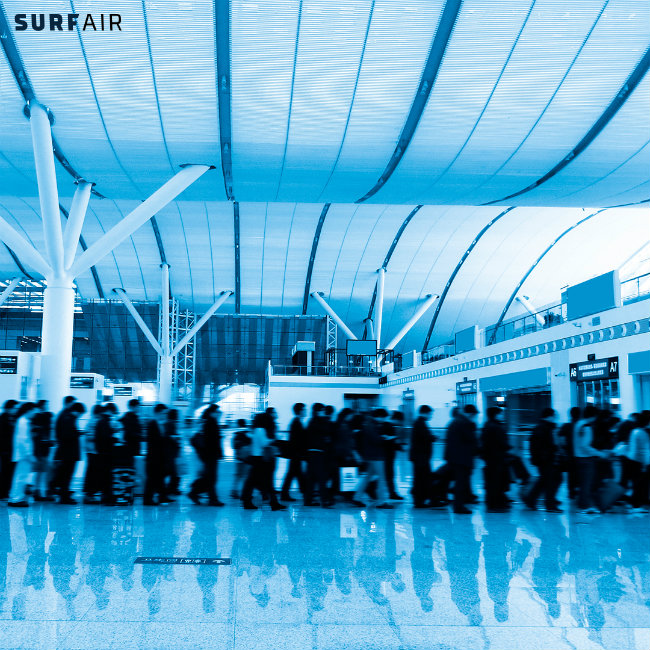 Text100's French and German offices are also working on the launch.
Surf Air has about 200 staff globally, and had previously had freelance PR support in the US, making Text100 its first agency of record.
Text100 has more than 600 staff across 21 countries, and is the world's 31st largest agency, according to PRWeek's Global Agency Busines Report. Other major clients include Adobe, British Airways, Four Seasons, MTV, Skype and Vodafone.