For some athletes, a stream of sponsorship deals comes pouring in early on in their careers. The fastest man ever, Usain Bolt, earns around $33m (£25m) a year, while tennis player Kei Nishikori was the highest-ranked tennis player in SportsPro's list of most marketable athletes for 2016 – despite not having won a Grand Slam. Kenny, meanwhile, said recently he did not have a personal sponsor as he was not "pretty" enough.
So what exactly makes an athlete a sponsor magnet? PRWeek consulted sports management and marketing firms to find out which attributes make sportspeople perfect candidates for brand ambassadors.
1. Achievements
Sounds simple enough, but for some sports in particular, it is crucial for athletes to distinguish themselves and winning is the most obvious way to do so. Ricky Simms, director at PACE Sports Management, which has the likes of Mo Farah, Usain Bolt, Christine Ohuruogu and Dina Asher-Smith on its books, said: "In the sport of track and field, winning consistently is very important. Track and field is very objective – everyone can see who the winners are and brands like to associate themselves with winners."
2. Personality
When it comes to one of Simms' particularly famous clients, he notes that as well as "winning consistently at the highest level over the past eight years", Bolt has a powerful fan base (with more than four million followers on Twitter and 17 million likes on his Facebook page). That has developed thanks to his personality. "He enjoys entertaining people – this has made him very marketable and attractive to brands," Simms acknowledged. "Other athletes have won races, but it is Usain's personality that makes him unique." The extravagant press conference he hosted on his arrival in Rio is a great example. Few, if any, others have done anything quite like it and that showmanship is exactly what people enjoy.
Gavin Peters, head of partnerships at sports PR agency Pitch, agrees. "The majority of athletes need to really demonstrate their personality and make themselves genuinely appealing to a particular audience who feel they really know who they are beyond the sports arena," he said. "Such as Laura Trott showing 'everyday' human emotion that certain audiences feel they can really resonate with."
3. Keeping it clean
The cleaner the background and personal behaviour the individual has displayed, the more appeal they will have. "There will always be a niche appeal for more controversial sporting personalities who go against the grain or demonstrate rebellion, as some brands will court this edgier type of appeal, but broadly speaking this will hinder the amount of brands willing to get into bed with you," said Jo Porter, managing partner insight and strategy at Havas Sports & Entertainment Cake. There are a few exceptions – such as Justin Gatlin, the controversial sprinter twice banned for doping, who was given a new sponsorship deal by Nike last year. But those deals themselves often prompt a backlash.
4. Appearance
Porter said: "Reluctantly, I have to admit that the more 'physically attractive' an athlete is, the more sponsors he or she will attract; notable examples include Cristiano Ronaldo, Maria Sharapova and Anna Kournikova." Ultimately, brands want their products to "look fantastic in situ and appear aspirational in most cases", so there is rarely getting away from this one, as much as people might hope to focus more on athletes' achievements.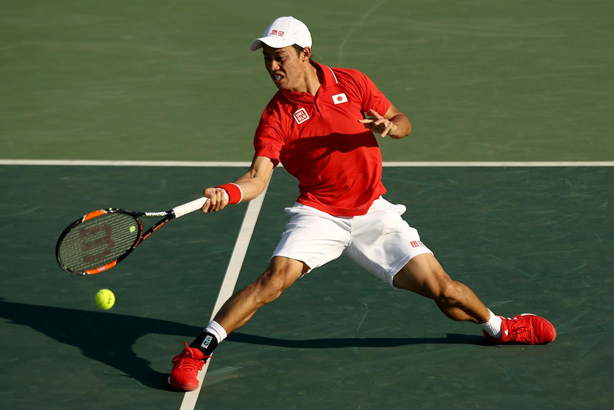 5. Novelty
Being the first at something is increasingly hard these days, with so many records set and achievements accomplished. With that in mind, part of the explanation behind Kei Nishikori's impressive portfolio of sponsors (some estimates have him earning around £14.4m a year) stems from his track record at paving the way. He is the only Asian man to have competed in a Grand Slam singles final, and the first to be ranked in the top 10.
6. Potential
As an official Olympics sponsor, Samsung has worked with a variety of athletes during its 28-year period as a partner. Ben Blanco, head of sport and entertainment marketing at Samsung electronics, said the company looked for certain qualities among sports stars when creating its its School of Rio campaign, featuring comedian Jack Whitehall heading back to school to learn from a variety of Olympic and Paralympic stars.
"It was important we worked with athletes that were instantly recognisable, such as Sir Bradley Wiggins, Sir Steve Redgrave and Ellie Simmonds, as well as those such as Becky James who would hopefully go on to achieve success and create their own stories throughout Rio 2016," Blanco explained. Part of the challenge for brands is assessing which athletes have the potential to really take off at an upcoming sporting event. While gymnast Simone Biles had already been collecting world titles for three years, she did not become a Nike-sponsored athlete until the end of 2015 – a timely move to capitalise on her prospective Olympics success.
(Image of Usain Bolt, credit: Ian Walton/Rio 2016. Image of Kei Nishikori, credit: Julian Finney/Rio 2016.)