Times have changed and so has the way brands and organizations reach audiences. The methods of marketing to younger generations are evolving in the same way methods of accessing content have evolved among teenagers.
Everyone focuses on millennials but the generation coming after that is even more digitally savvy and wired into social media and non-traditional forms of communication.
Generation Z is responding less and less to traditional advertising, especially if it appears on social media, believing the rightful place for an ad is on television.
This generation often finds itself pressing the skip button on a YouTube ad, or closing out an advertisement on Instagram, because it's "annoying" as Gabriella Bello, a 13-year-old middle-school student at Edward Brooke Charter School in Boston phrased it, or "a roadblock between what I want to see," says Robert Rivera, a 17-year-old high-school senior at All Hallows' High School for Boys in New York's The Bronx.
The "major key," as DJ Khaled would phrase it, would be to make advertising camouflage itself into what teenagers do want to see.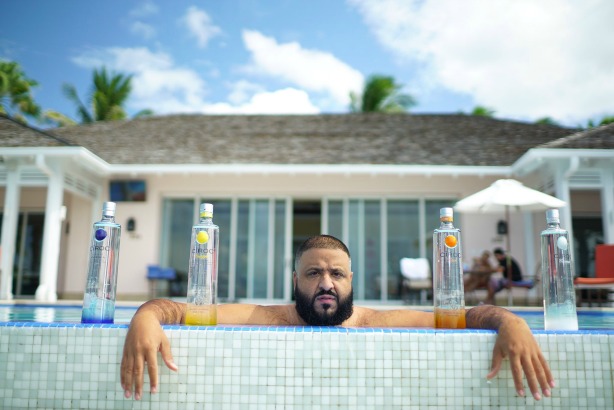 DJ Khaled, Image via Twitter
Generation Z and the way it responds to advertising and exposes itself to content has influenced the way marketers are marketing - using more innovative and instant means of communication for a younger audience. The new trend is using social media to expose youth to new brands, products, and content. But it is increasingly common to find the success of this method is dependent on the kind of content being advertised.
"The content I access is like two separate things," says Bello. "For example, I've always been interested in news and what's going on in the world because I want to be educated. I watch the news because it's a more credible source than social media. But when it comes to celebrities and gossip and stuff like that, I get all my information through social media."
It calls into question what exactly is the image brands want to market, and which platforms are most appropriate to use in doing so.
What is your favorite social media platform and why?
| | |
| --- | --- |
| | Music.ly because you can make your own videos and stuff like that and people can see them and you're inspired by them, because there are videos of people dancing, singing, everything. And it's all linked together. It's really cool.Gabriella Bello, 13 |
The idea behind using social media to promote products is to reach an audience with a short attention span, and expose them to new content they've never seen before through a means they're exposed to all the time. However, there is also a lingering question about how much is too much in referring to dependency on social media.
Brands such as Deck Clothing in the UK and Fashion Nova in the US have used New Influencers - all the youth's favorite comedians, models, YouTube stars, or celebrities - to do marketing for them.
Deck recently collaborated with Britney Vargas - @imbabeok, 187k followers on Instagram - a 16-year-old up-and-coming Bronx model, for its expansion to a U.S. audience; Fashion Nova uses the hashtag #NovaStar so anyone who rocks its clothing can post a picture and tag the brand. It is collaborating with New Influencers such as model and fashionista "Blac Chyna" - @blacchyna, 7.8m followers on Instagram - fiancee of Robert Kardashian.
These Influencers use their social media platforms (and status on these platforms) to occasionally promote a product - tagging clothing companies in a photo post of their new outfit, or letting their followers know what products they use for their makeup in a video tutorial.
Content creators, or influencers, are the bridge between a brand and the audience they target, most often consisting of the audience the content creator has established for themself. It makes it easier to deliver the message to a certain group of people when it comes from one of their own. They are personalities - people Gen Z'ers find entertaining to watch or keep up with, because of the topics they blog about, comedy videos, or fashion sense.
What attracts Gen Z'ers to Influencers? Commonalities. Many influencers share the same interests, opinions, or style as their followers, and the ordinary teen is attracted because they know there is a person who shares all of the same interests and has created a platform for themselves.
"An Influencer is a person who attracts an audience with their own interests and somehow gets them to spread around a brand or make it more popular," says Laura Guzman, a 17-year-old student at Aquinas High School for girls in The Bronx. "Most influential people have their lives outside and everyone can see them, so people seeing their lives feel involved. They want to do what they [influencers] do, get what they get; if they have that product, they want to get it too.
"Teens are mostly influenced by the popular people who show their own interests. My interest is makeup, and I am constantly watching @hudabeauty on Instagram and YouTube. She has her own makeup products and, because that's her brand, I am compelled to buy it, like her new eye-shadow palette."
What attracts you to social media, blogs, or profiles to view products and content as opposed to mainstream media such as magazines, TV commercials, or podcasts?
| | |
| --- | --- |
| | Honestly, it's not about attraction but more about what's readily available. This generation is on social media constantly because it's there, and we don't have to search for it. Mainstream media such as magazines isn't used very often because it requires more effort to get to it, rather than something that's right on your phone. I use social media to view products as it's easily accessible.Loren Guzman, 16 |
Yet, the key to effective marketing lies in making sure your audience is not turned off by these promotions, which can result in backlash.
"It can be a good thing to a certain extent, if [influencers] change the way they produce their content to meet the needs of their advertisers and sponsors," says Rivers. "It can be a bad thing because they're losing the audience they built through their own personality and switching it out for a monetized type of feel.
"It's no longer original; it's being scripted by whoever sponsors them at that moment. So it can be good or bad, depending on the content creator."
However, as the attention span of Generation Z grows shorter, companies are expanding the methods they use to reach them.
Instagram and Snapchat are considered the most rapidly evolving media platforms to reach Generation Z, with 38% of teens spending most of their time on the latter, 28% on the former, according to a survey conducted by PRWeek.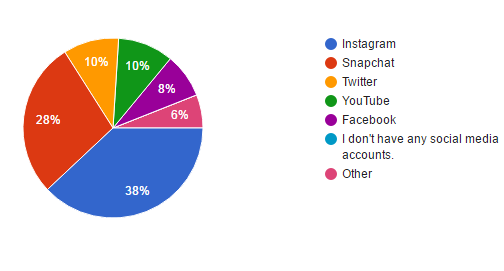 When asked which his favorite media platform is and why, Rivera responds: "I use Instagram because it's a lot simpler than Snapchat and I just like sharing photos. I use it to stay connected with my friends. I follow a few social media personalities, but mostly just to stay connected."
These platforms are instant, giving teens the opportunity to simply share and be flooded with response - from instantly sharing what they're doing in that exact moment on Snapchat, to being flooded with Likes after sharing a photo on Instagram.
This idea is the root behind the attraction to social media when accessing content. It is instant - the moment a teen learns about a new product they might be interested in through an influencer they can easily click a link and be taken to the product's webpage to learn more.
There's no need to waste any extra time, during which they might lose interest. There's no need to go through the extra work of finding the company's website after an ad has been displayed on TV, because through these instant platforms a teen barely has to move a finger.
The PRWeek survey on how teens use social media and access content concluded that 70% claim they view most of their content and day-to-day information through social media. This also exposes them to thousands of different types of content in a single day. The easier and quicker it is for Gen Z to be redirected to a new page and access content, the more likely they are to view hundreds, or even thousands of different products.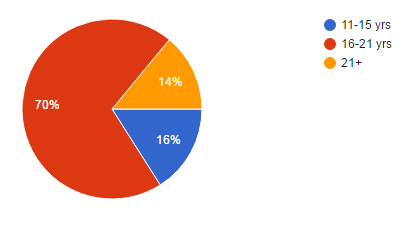 Young females, mostly aged 16-21, are attracted to content on social media pertaining to beauty - fashion, makeup, hair, and nails. Social media is also an easier access point for that type of content, as there are many makeup artists or fashionistas that use social media platforms, such as Kylie Jenner.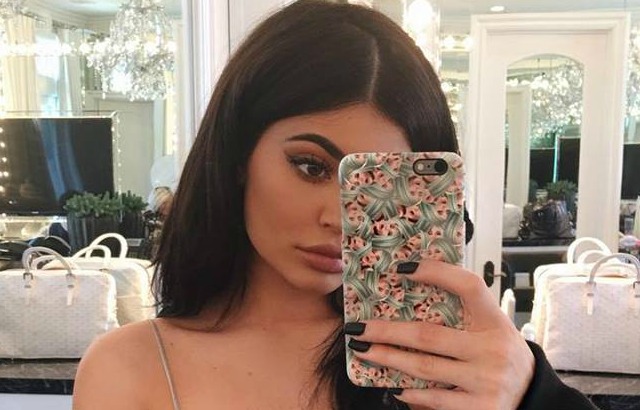 Kylie Jenner, Image via Facebook
Males of the same age, on the other hand, make more use of social media for exposure to fashion content - the latest Jordans, Nike, or dad hats - as well as to keep up with musical content and their favorite music artists.
So what is the right way to make a company's brand or product stand out when teens are already being bombarded with content?
| | |
| --- | --- |
| | If marketers were to reach out to content creators more and have them market their products in a friendlier way and not a force-fed manner, that would be more interesting to me.Robert Rivera, 17 |
The lesson is, social media and the influence of content creators can be effective, so long as they remain original and are not scripted to change the personality of the influencer.
Gen Z responds to a personal connection - a content creator or personality they find entertaining, not telling them to buy a product, but simply talking to their audience about how much they love the product themselves.
This personal anecdote is what attracts Gen Z'ers to try it out for themselves - when they don't feel they are being told to buy the product and the idea arises on its own.
9 Social Media Habits of Gen Z
1. Deleting Posts that "don't get enough likes"
2. Deleting then reposting the same picture
3. Constantly checking how many views or likes a post has received and by whom
4. Liking their own photos to reach a certain number of likes (e.g. to go from 99 to 100)
5. Deleting all their posts to start a new feed every so often
6. Going through other people's followers to see what kind of people they follow (sometimes to follow them as well, or sometimes just out of curiosity)
7. Posting photos of their favorite personality so other people can follow
8. Deleting posts right after posting them
9. Turning on "post notifications" for people they follow on Instagram, so they're notified as soon as that person posts something and can see it straight away
Name an influencer/content creator you follow on social media and why.
@insighting, a photographer on Instagram, because his work motivates me to want to shoot more and get better as I go along my photography journey.

- David Bello Jr., 17
What's so appealing about being exposed to content and products through Influencers rather than the brand directly?
| | |
| --- | --- |
| | If we see a product being used by someone who is considered 'famous' we assume it is worth buying, because we trust them to make those types of decisions for us. - Yomar Chevalier, 16 |
Q&A with PRWeek's resident Gen Z'er Sabrina Sanchez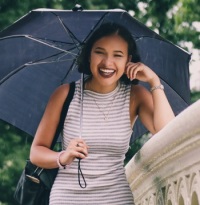 What content interests you and how do you access it?
I'm super-interested in anything makeup or music-related. I'm constantly watching makeup tutorials on YouTube and Instagram to learn about new products or how to apply them. Lately, I've been using Snapchat as another means to get a "sneak peek" at all the new makeup products my favorite makeup artists have been trying out. As for music, I love "discovering" underground, talented people that share their music on social media. I'm constantly on Vine and Instagram to get a glimpse of people's talent. Occasionally, I use Twitter as well.
Who are your favorite influencers/personalities?
For makeup I'd say some of my favorites would be @itsmyrayeraye, @air.vm, @spanishcvndy, and @yelenv. I love the way they do makeup and they're always posting about how they've created a certain look so it makes me want to try it out as well. (Hopefully I'll look nearly as good as they do.) I also enjoy watching @bretmanrock and @_summerella_. They're both comedians (hilarious by the way), but they also expand into other territories I enjoy. For example, Summerella sings and does makeup, and Bretman Rock actually makes comedy out of his makeup tutorials.
How do influencers impact your world?
Well for one thing, if I didn't follow the influencers I do on social media, I'd be in the dark about a lot of the products I use. If it weren't for the makeup artists I follow, I wouldn't be using the products I do now, and if it weren't for the singers I keep up with, I wouldn't have a lot of the music I have in my library - from their own music to popular songs maybe I hadn't heard until I heard them sing or play it.
What attracts you to these channels/blogs/profiles?
I love the fact the people behind them are much like me - sharing the same interests and near my age. I also love the way they reach their audience. It's very relatable. Many are super-interactive with their fans, funny (which is always a good thing), and just themselves - sharing things they like. It feels like having a friend in someone you may not even know, because they know all your interests as they share the same ones.
What platforms are evolving most rapidly to fit the habits of Generation Z?
Most definitely would have to be Snapchat and Instagram. Instagram has always been the "go to" for Generation Z, considering many of us older Gen Z'ers were about to enter or were entering high school when it was first introduced. That became the platform where the generation connected - the teen social hangout. However, Snapchat is not far behind, because Gen Z loves the idea of being live - showing exactly what we're doing in the moment.
What's your favorite social media platform?
At the moment, I would definitely say Snapchat. Gen Z loves going live and I do too. Especially if I'm traveling or having an exciting outing like a concert; I love that I can share moments right then, and even use geotags to show my location, especially if I'm in a major city such as Manhattan.
How would you like brands to communicate with you?
I like the idea of using influencers, as long as it remains personal. I don't like it when I feel the influencer is talking at me, not to me, as though it's scripted. I really like to hear when a person who shares the same interests as I do loves a product they tried out for themselves, because then I feel more inclined to see what it is they love so much.
What do you predict will prove effective in marketing to Gen Z?
Going live. Gen Z'ers love going live and seeing what people are up to. That's how Kylie Jenner sells out her makeup products so quickly, because she's posted Snaps in the past of her literally, in the moment, receiving samples of the new products that will be released. She's even posted Snaps of her making the product at the factory. It's a "sneak peek" or an "inside scoop" of what's coming, and Gen Z loves that, because it's almost as if we're on the inside, anticipating this product alongside the influencer.
Influencers to watch