Why have you gone to Rio?
I'm here with Coca-Cola working on its Olympic Games programme, #ThatsGold.
Given the build-up to the games, were you apprehensive about attending?
Not at all. Over the past year or so, I've been travelling to Rio fairly regularly so have been able to get to know the city pretty well and was looking forward to the Games taking place here.
Does it feel like the Brazilian authorities' and games organisers' PR operation is running smoothly?
Absolutely. We're in regular contact with them and everything is running well.
Which sponsor or other brands are shining through for you?
Samsung has been doing some really exciting activity using virtual reality and live-streaming technology to give UK media based in London the chance to virtually step into Rio and interview Team GB athletes in British House.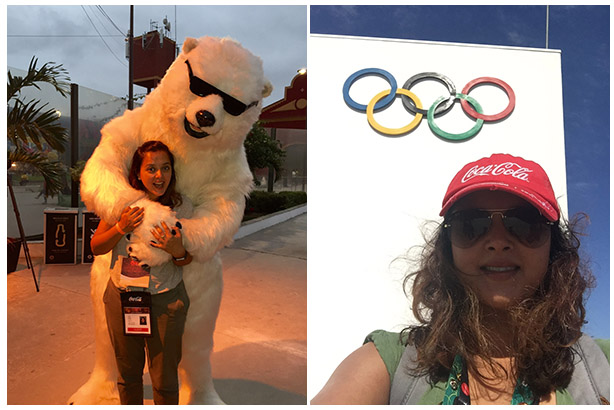 From an integrated campaign point of view, Coca-Cola is certainly making an impact with a great consumer experience over at one of the live sites, OOH and a strong digital presence giving fans a chance to get closer to the Games.
Another brand that stands out for me is Omega. Its activity at Omega House has been really impressive. Visiting all the different houses has also been interesting, especially to see how different organising committees are activating their spaces.
What do you think will be your abiding memory of the trip?
There have been so many great moments of the Games so far. We had a few of our social influencers running in the final leg of the Olympic Torch Relay, which was an incredible moment. Attending the Opening Ceremony (below) was also a moment that will stay with me for a long time.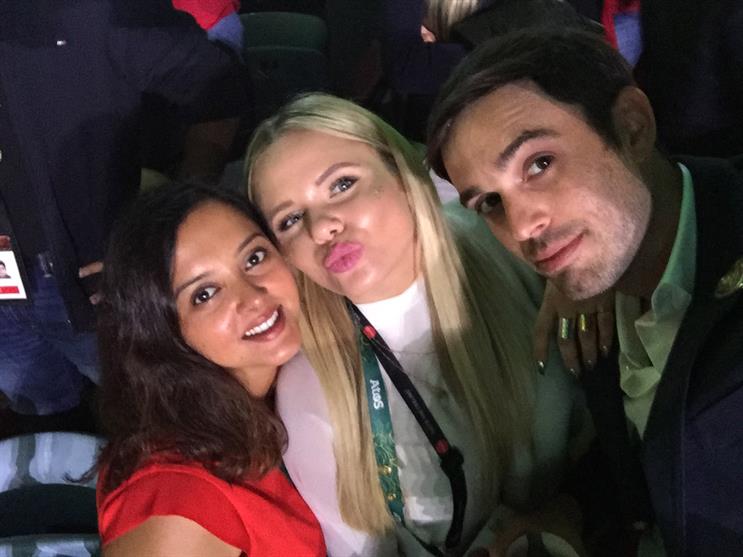 Which athlete would you most like to get a selfie with?
I'm a huge gymnastics fan so for me it would have to be Simone Biles. She's so talented and I was lucky enough to see her win gold at the all-around finals. Plus, I'm only 5' 3" so it would be good to be taller than someone in a picture just once.
What souvenirs are going to be coming back home in your suitcase?
Since London, I've been quite an avid Olympic pin collector so have been increasing my collection while I've been here. People stop me all the time wanting to trade pins at Olympic venues but my pins are so nice, I don't want to give them up!