The integrated campaign, which first ran last year and was a winner at Cannes and has been shortlisted for four PRWeek UK Awards this year, sees organisations and individuals encouraged to remove the As, Os and Bs – the letters that make up blood types – from their name to highlight the lack of blood donors. It is led by NHSBT and Engine Group agency MHP Communications.
The number of first-time donors globally has dropped by more than a quarter between 2005 and 2015.
This year, blood donation organisations from a range of countries including Australia, America, South Africa, Japan, Belgium and Ireland are also involved – with locations including Bondi Beach and Table Mountain being given the Missing Type treatment.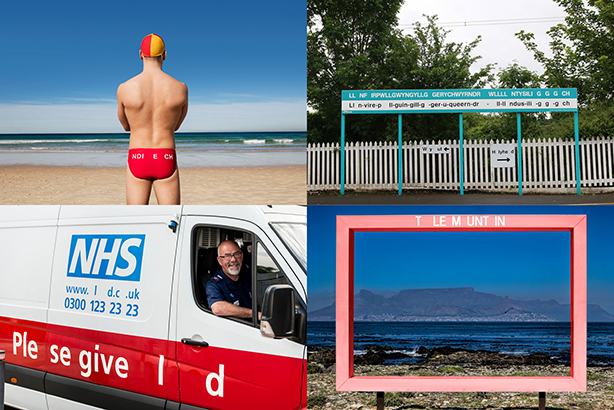 Jon Latham, assistant director, marketing and donor services at NHSBT, said these organisations hoped that positivity stemming from the Olympics would give the campaign a boost, rather than the Games making it less likely to gain traction.
He said: "We were always very aware this campaign coincided with the Olympics. The Olympics sees countries come together in competition while this campaign sees countries come together for a common cause. All of the services worked together to agree when to run the campaign and felt August worked well to draw attention to the need for new donors around the world."
Yesterday, a number of organisations supporting the campaign in the UK, including Microsoft, Guys & St Thomas' NHS Foundation Trust, Boots, Warburtons, Manchester City, Santander, Transport for London and Odeon released an eerie, 30-second teaser film on their social media channels.
#MissingTypehttps://t.co/BHp0A0FUnE

— W_r_urt_ns (@Warburtons) August 15, 2016
The film, produced by Engine creative agency WCRS and Trailer Park, ends with the text '#MissingType Coming Soon', but will be updated with a call to action and the NHSBT website. It will then be seen across across social media and as a TV advert between today and Sunday, 21 August.
The campaign is led by MHP and NHSBT's media and PR team, with a wide range of activity planned over the next six days. This includes a media relations push, work on social media using the #MissingType hashtag and Royal Mail applying a special postmark to items of stamped mail between today and Friday.
Patients from around the world have thanked blood donors in a film to be released this week, and celebrities including Eastenders actor Jovian Wade, who recently gave blood for the first time, are sharing their experiences.
Other agencies working with NHSBT include TwentySix for Digital, 23red for partners, and Mediacom and Carat for media.
NHSBT's Latham said: "Missing Type really captured people's imagination last year, drawing important attention to the need for new blood donors. In just 10 days of campaign activity 30,000 people registered as blood donors across England and North Wales.
Paul Davies, marketing director for Microsoft UK, said: "You'll see the Os disappear in our logo in some of our advertising on the campaign launch day and our support on social media for some of our brands, such as, Surface, Windows, Xbox and Microsoft UK, we'll also be encouraging our employees to start donating blood."
In the UK, people can start donating blood from the age of 17, but more than half of donors were aged 45 and over last year. Black donors are also in particularly short supply – 3.5 per cent of the population of England is black African or black Caribbean, but they accounted for fewer than one in every 150 donors.