Peter Marks, CEO of Britain's biggest nightclub group Deltic, sees comms as key to the firm's transformation from fallen behemoth to a now successful, growing business.
It is ironic, then, that among his first actions on becoming CEO in 2011 was to remove the in-house PR chief and take the role himself. "It wasn't the wisest move I've ever made," admits Marks. "I just hadn't realised how important this had become over the previous five years."
He cites the rise of social media and online publications among the reasons why comms is increasingly vital for companies like Deltic, which operates 58 venues under brands such as Pryzm (below), Fiction, Cameo and Bar&Beyond.
This came to the fore following an incident at Oceana in Kingston in 2012 that led to the death of a customer and revocation of the licence (it reopened as Pryzm). It was a "comms nightmare" for Deltic (then known as Luminar), says Marks.
"There were certain things we just couldn't say [due to a pending court case], which is a real horror story for us. But we have to layer into this social media, and that of itself is difficult for us to deal with.
"If you join the throng you can continue the debate for days and weeks, but if you stand back and say nothing then your audience thinks you're heartless, so you're trapped. That was my first real understanding of how much comms is part of the business and actually we needed to ramp it up."
Widespread inaccurate perceptions of nightclubs do not help. It is a problem compounded by the local media, which, Marks says, "almost always grab the police and the council view and almost fire up the residents against the late-night sector".
Having inherited a business in adm­inistration, PR was "never a priority" at first, as the focus was recovery. But there has been a "gradual ramping up of the requirement to be consistent and professional in the message".
In a bold move, Marks appeared in an episode of Undercover Boss on Channel 4 in 2012, where he was filmed visiting his venues incognito to spotlight problems and identify solutions. Despite the risks, Marks says it was "amazing PR".
"What came across was that the company was different and wanted to do things differently. There's no doubt that we are constantly evolving and we are looking to change the perception and the misconceptions of our business given its history, in particular to the investment market because we are looking to refinance the business. But also to become a better and modern employer."
This is reflected in Marks' priority publications. As well as licensed trade titles and "quality broadsheets", coverage in specialist HR and legal press is important: "We need to be seen as an all-round professional organisation."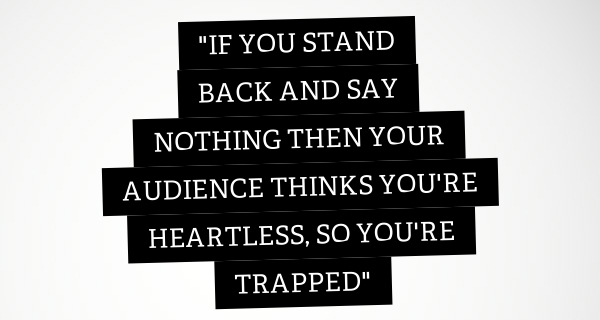 As for agencies, Deltic uses leisure and hospitality specialist Lime Green Communications for openings and added corporate specialist Hudson Sandler this year: "We chose Hudson Sandler because we saw where our blind spots were and we felt that on a corporate level we needed our story to be better, cleaner, clearer and London-based. We are enormously grateful for its experience and input."
Marks says Deltic is now the 'go-to' company for comment on the late-night sector, a "sensible" and "influential" voice in the industry. This has happened alongside a turnaround. Pre-tax profit in its most recent financial year (to 27 February) rose from £3.7m to £4.3m as turnover grew eight per cent to £101m.
"I can't tell you the changes we've made, both to the business and in the comms, and I guess reputationally," says Marks. "[Five years ago] a lot of people thought, 'why have you got into that old company, what on earth are you going to do with it?' And now no one says that. They see it as a success story."