What are your feelings as you come into work?
When I'm duty editor, starting work at home at 5.30am, my main feeling is a strong desire for coffee. But on an ordinary day, arriving in Westminster always brings a huge feeling of anticipation. As the past few months demonstrate, you never know what's going to happen next.
As a child I wanted to be...
An archaeologist. That's what I studied, and I thought that would be my day job and politics would be my hobby. By pure good luck, I've been able to swap the two. I do try to keep up with archaeology news – remembering the days I spent digging holes definitely makes me more appreciative of being able to work indoors on a cold, wet day.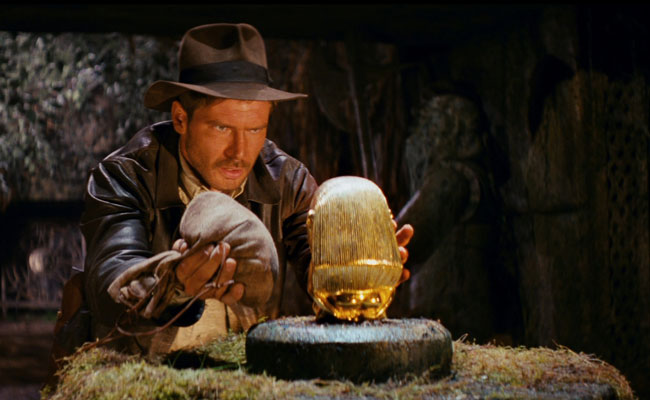 Did Wallace miss his true calling?
What is the worst time to pitch to you?
Two days after the story is relevant. A quick check of the website would show which topics we've already covered. I lose count of the emails we get pitching things that someone else has written about along the exact same lines.
What is the best time to pitch to you?
Any time, really, as long as it isn't on our 8.30am deadline. One advantage of being an online publication is we can be a bit more nimble.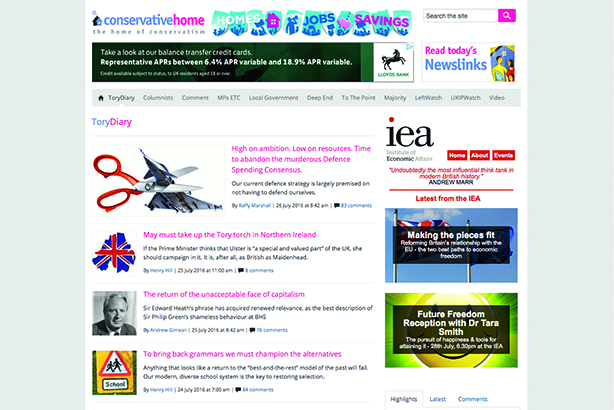 What makes a great story for you?
Anything giving a new and bold insight into something people assume they know all about. Policy always matters, but the way political machines are evolving in the age of low party memberships and digital innovation really interests me. The referendum and the general election both showed it's still possible to turn a result with a good ground campaign, even though we're repeatedly told activism and boots on the ground has gone the way of the dinosaurs.
What is your view of PR professionals?
I used to be one, so I've got a lot of sympathy for those with a job to do. If PRs call, people moan, but if they stay silent then people say they aren't open enough. The flip side of having a background in comms is I find it particularly frustrating when people are doing it badly.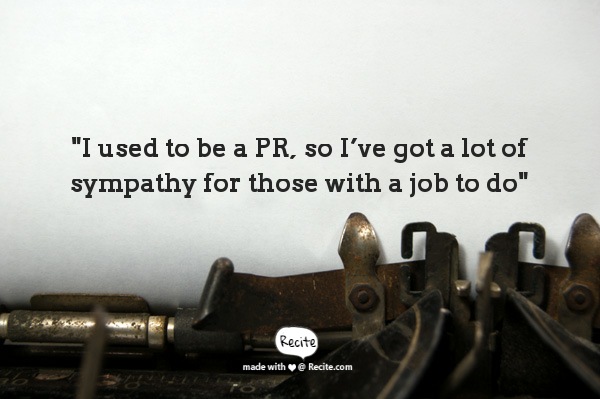 Do you have a favourite PR person?
There are a few who really get what blogs are about, and what our site does – it would be indiscreet to name names.
Which single thing gets in the way of you doing your job?
A minority of people in politics are genuinely afraid of the media – which makes simple tasks harder. I had one local Conservative Association that refused to release the names of candidates in an open primary despite openness being the point of the exercise. I got them anyway, but through hours of work rather than a five-minute phone call.
What gives you the biggest job satisfaction?
When people who don't agree with my view on a topic still recommend what I've written about it. That's the ultimate compliment – Twitter sometimes rewards pure negativity and blind partisanship, so if you can cut through that it feels like a good day.
The greatest pressure on me is...
We're a grassroots site, so we have a responsibility to stand up for our readers. It doesn't worry me if that irks some politicians, but I'd hate to let down people to whom we give a voice.
Which outlet do you most admire for its news coverage and why?
Sky News. Plenty of outlets have been badly squeezed recently, but Sky has managed to forge a distinctive tone and a sharp operation. When the worst your critics can say is your stories are targeted to what people are interested in, you're doing it right.