It has been a terrible week for Sir Philip Green, whose reputation has taken an almighty battering following the publication of a report by MPs looking into his handling of the collapse of BHS and, in particular, the huge hole in the retailer's pension fund.
Green joins a list of company CEOs whose reputations have been fatally wounded, or at least severely damaged, following a major scandal. Here are five of the clearest examples from recent decades:
Gerald Ratner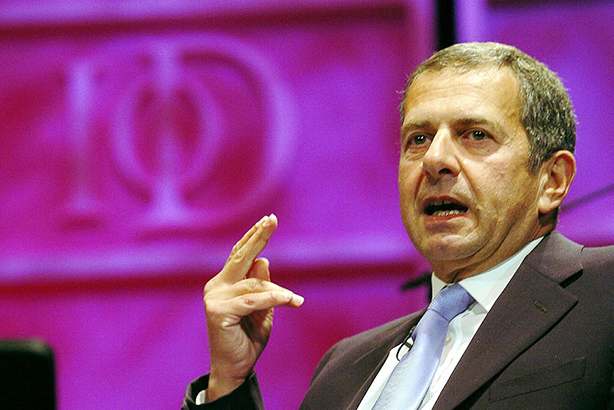 The so-called 'Ratner effect' and 'doing a Ratner' came into popular parlance after Gerald Ratner, chief executive of the eponymous jewellery company, gave a speech to the Institute of Directors in 1991. He famously described a cut-glass sherry decanter set sold in his shops as "total crap" before adding that some earrings were "cheaper than an M&S prawn sandwich but probably wouldn't last as long".
When this was reported, customers took revenge on Ratners stores by staying away in droves, wiping millions off the value of the business and leaving it in a state of near-collapse. The spectacular gaffe and its disastrous effect have since become a textbook example of why chief executives should choose their words carefully.
Ratner, who was both chief executive and chairman of the company, hired a new chairman but was subsequently fired by them.
Fred Goodwin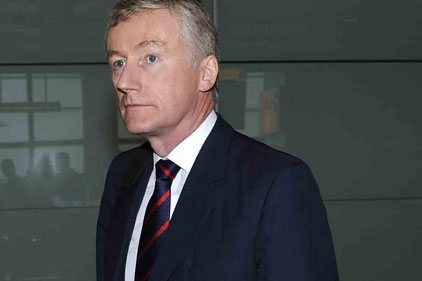 It is a mark of the notoriety of Fred Goodwin that the former RBS CEO is now known across the country – if not the world – by a tabloid nickname.
In an intense period from 2008 and far beyond Goodwin's resignation in 2009, when banker bashing was so close to becoming the UK's national sport that it was almost granted Lottery funding, 'Fred the shred' barely spent a day out of the news.
Goodwin's propensity for cost-cutting measures, his and RBS' failure to provide a narrative around the bank's near demise and government recapitalisation in 2008, meant he became the face of the recession, and a figure of fun:
The bank is still trying to turn its reputation around.
Tony Hayward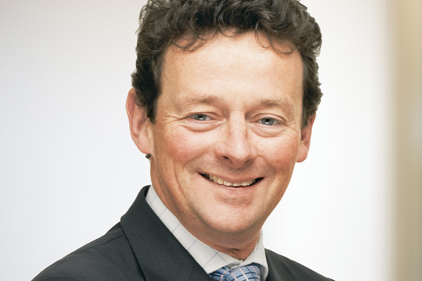 Tony Hayward was at the helm of BP during the Deepwater Horizon offshore rig explosion in 2010, which resulted in 11 deaths and one of the worst maritime oil spills in history across the Gulf of Mexico.
BP was advised by Brunswick, its retained agency, during the crisis, but it was Hayward's own actions and pronouncements that brought sharp criticism. These included taking part in a boat race around the Isle of Wight soon after the spill; underplaying the severity of the disaster, labelling it "very, very modest"; and seeming to pass the buck by blaming the rig's owner.
Perhaps Hayward's most famous gaffe came when he told reporters, after making another apology: "I would like my life back."
He resigned six months after the oil spill, but still retains a presence in the industry through his Genel Energy company. Let's hope he has learned his PR lessons.
Martin Shkreli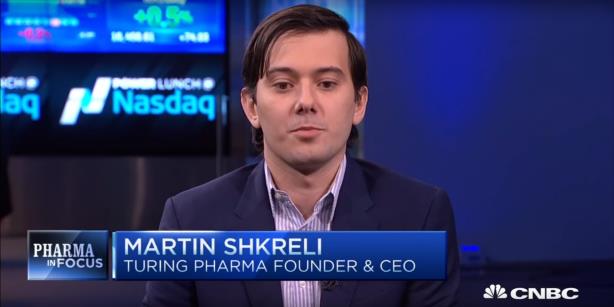 When even Donald Trump labels you a "spoiled brat" and a "disgrace", you know your public profile needs some, err, work.
Martin Shkreli, CEO of Turing Pharmaceuticals – aka the most hated man on the internet – caused global outrage last year after his company purchased live-saving drug Daraprim and raised the price by 5,000 per cent.
The situation was not helped when Shkreli gave press interviews in an attempt to justify the price hike, saying Turing needed to "turn a profit". The former hedge fund manager inflamed the situation further by seeming to patronise critics on social media.
5000% drug price hike: Martin Shkreli is trying to beat off robust competition to being the scum of the year. #greed pic.twitter.com/unZavFfdaQ

— James KM Blake (@BlakeKM) September 21, 2015
Hillary Clinton also waded into the controversy, urging Shkreli to "do the right thing" and reduce the cost.
Shkreli was arrested in December on charges of securities fraud, and is set to stand trial next year after pleading not guilty. Leaving a New York courtroom this month, he reportedly asked his attorney: "Can I play Pokemon Go now?" Clearly this is a man who has his priorities right.
Sir Philip Green
Sir Philip Green's status as the figurehead of high-street fashion retail is now as endangered as his knighthood after a damning Select Committee report this week, which blamed him for the collapse of BHS and the £570m deficit in its pension fund. It followed his decision to sell the business to former racing driver Dominic Chappell for the princely sum of £1 last year.
All the portents were bad. Green was virtually dragged before the committee and only agreed to attend when he was threatened with contempt of Parliament. He then tried – and failed – to set the terms of the encounter by demanding that the committee's chairman, Frank Field, resign from the inquiry because he felt he would get a fairer hearing.
During the six-hour encounter with MPs, Green variously told them off for staring at him and demanded an apology because of the tone of some of the questions.
This week, his nemesis, Field, delivered the damning verdict, telling the media that Green's "reputation as the king of retail lies in the ruins of BHS".

And a (dis)honourable mention...
Paul Flowers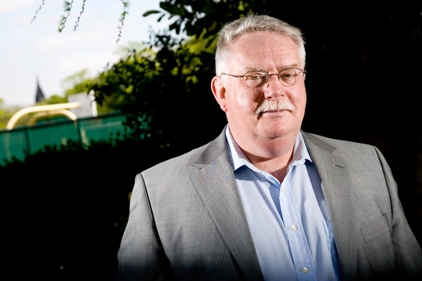 The spectacular fall from grace of the former Co-operative Bank chairman and Methodist minister came in 2013 when, six months after quitting the bank when a £1.5bn black hole was discovered in its finances, he was filmed attempting to buy crystal meth and cocaine and landed himself a drugs conviction.
Subsequent tabloid stings also linked the so-called 'crystal methodist' with the use of male prostitutes during drug-fueled parties. Flowers doesn't technically qualify for this list as he was never the CEO, but his reputational hit has certainly been as bad as any of the above.