The PR industry, 79 per cent of whose members said they were in favour of remaining in the EU when polled by PRWeek in April, expects a period of huge uncertainty for companies, brands and British politics, following the momentous EU referendum result in which the majority of the public backed Brexit.

And in a fresh PRWeek/PRCA survey of 120 PRCA members carried out the week of 11 July, 39 per cent of respondents expected their clients' budgets to decrease marginally in the coming 12 months, while nearly nine per cent said they expected significant cuts to budgets.

One respondent said this was because "uncertainty means clients will be reluctant to invest in big projects".

Asked about new business, 38 per cent of respondents said they expected a marginal reduction and seven per cent a significant one. However, asked whether they expected to retain staff in the coming 12 months, 79 per cent said they expected to keep the same or increase staff levels. Just over half felt less optimistic for their consultancy after the referendum, with just 10 per cent saying they felt more optimistic.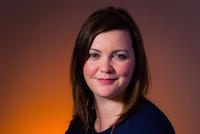 Some practitioners, such as Jo-ann Robertson, partner and deputy chief executive of Ketchum London, are deeply concerned by the outcome. She says: "In the short term, like all businesses, the UK PR industry will need to manage its business even more closely and carefully as we navigate the economic turmoil."

For consumer-focused agencies, the outcome is worse still, with many fearing that clients will refocus their energies and budgets on Europe and away from the UK.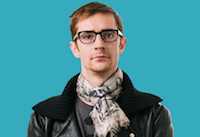 James Gordon-MacIntosh, managing partner at Hope&Glory, says: "This is not the decision many in the business world wanted. The short-term implications are huge – in part economically, but, more importantly, psychologically. While clients will have planned for either outcome, it's likely decision-making will slow as the disruption of change has an impact."

For European PR firms – including in the Republic of Ireland, which shares a 300-mile land border with the UK, its biggest trading partner – the result has left them with a headache no painkiller will cure.


John Carroll, chief executive of the Public Relations Institute of Ireland, says: "There will be opportunities for Ireland to take advantage of the UK's weaker attractiveness for multinational headquarters, especially in relation to finance, but there will also be a major negative impact on the rest of the economy."

Others are more optimistic. Boutique agencies such as The Forge Communications say that although the res­ult knocked smaller shops off-kilter initially, they are better placed than some to withstand the shockwave.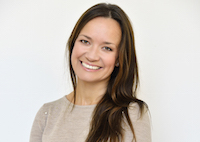 Co-founder Holly Ward says: "We feel confident that we are nimble enough to navigate the uncertainty. I'd rather be running an independent adaptable business that's not dependent on a global network right now."

And fears that some global, listed PR firms would suffer catastrophic effects on their share prices have, so far, proved unfounded.

In the case of some, such as WPP, Porta Communications and Next Fifteen Communications Group, their share prices have recovered and are now higher than they were on referendum day.

Some public affairs professionals see an upside to the referendum result, believing that their sector is well-placed to help its clients navigate the period of readjustment that must now follow the vote, as the UK adapts to the new environment.

Mark Glover, chairman of the APPC, says: "Now, more than ever, public affairs consultancies are going to be critical in steering the best course for their clients. In the next two or three years, every company is going to be affected by changes to regulations and legislation, and public affairs people will be needed to guide people through that."