They say timing is everything and, given the strong growth among small and medium-sized UK PR agencies in recent years, it poses the question: when is the time right to cash in your chips and sell up?

Pegasus is one agency that has done just that.

In April, the Brighton-based healthcare specialist was acquired by FTSE 250-listed healthcare outsourcer UDG Healthcare, becoming part of UDG's Ashfield Healthcare Communications arm and ending Pegasus' 24-year existence as an independent firm.

Looking at the stats, one can see the attraction. The acquisition followed a period of impressive growth at Pegasus: revenue rose from £5.8m to £8.9m between 2013 and 2015 as headcount expanded from 64 to 92 (it currently stands at 105). Growth was especially marked last year, when revenue increased 39 per cent and Pegasus climbed 10 places to 28 in PRWeek's UK Top 150 PR Consultancies table.


Speaking to PRWeek from the agency's HQ in Brighton's trendy North Laine, MD Simon Hackett gives his take on the reasons for selling now. "We are a strong brand, performing well – both in terms of fee and profit – with a great team, financially well managed and with a clear strategy for growth in a number of sectors, so clearly we're in as good a position to sell this year as we were in previous years. As the largest independent, we also provided good scale for an acquirer." Being Consultancy of the Year at the 2014 PRWeek Awards also helped attract suitors, he explains.

Personal aspects should not be underestimated, and Hackett says Lisa Bradley, who founded the business in 1992, "felt it was the right time for her and the business to step back". Bradley moved from MD to chair following the acquisition, with former deputy MD Hackett taking her role.

But more important were the opportunities for the business, he argues. Pegasus began speaking to potential acquirers in Q3 2015, and Hackett says there were a "range of options" on the table. But UDG was the best prospect, he explains, offering greater scope for growth, in terms of expanding both in scale and services.

"We strongly believed that Ashfield shared our culture, values and goals, and that together we could genuinely compete with well-established global networks to achieve this," he says.

The sale price was £16.8m, with a £10.1m initial payment followed by £6.7m deferred over a three-year earn-out. Hackett declined to discuss more financial details. But Keith Hunt, managing partner at corporate finance agency Results International, estimates that it probably represents a multiple of around five times EBIT (earnings before interest and tax), rising to between six and nine times earnings during the earn-out phase. It is a fairly typical price, based on the age­ncy achieving net margins of around 20 per cent.

The best time to sell

Financially, was it the best time to sell? That is not easy to answer, and the UK's vote to leave the EU adds some complexity – we spoke before the referendum result was known. But for Hunt there are two crucial questions: can the business show it has had good growth in the recent past; and that it has at least three years of good growth ahead (during the earn-out period).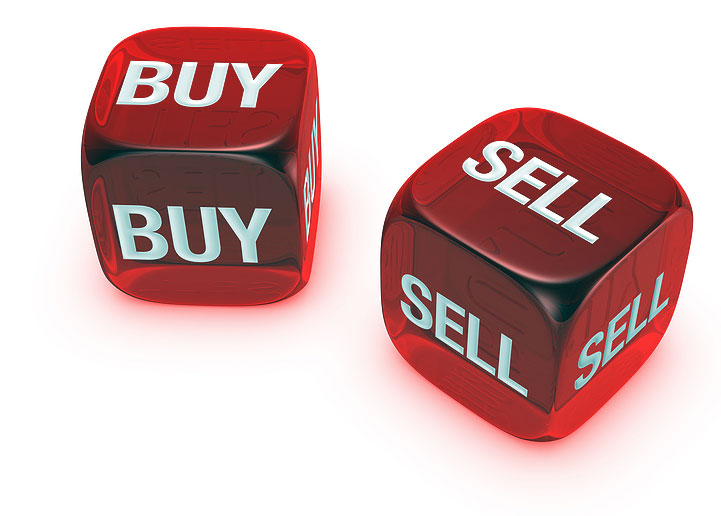 "An important point is judging where you are in that curve," says Hunt. "It's quite a difficult judgement call."

The fact Pegasus operates in the burgeoning healthcare PR sector may also help explain the timing, and Hunt believes agencies in that industry can expect a small premium on their sale price. This may help explain the timing of other recent healthcare comms M&A, with Chime-owned OPEN Health's purchase of UK-based Choice Healthcare Solutions and Omnicom buying US firm Rabin Martin around the time of the Pegasus deal, and Four Communications' subsequent acquisition of health PR firm Packer Forbes.

Hackett certainly recognises this is a particularly good time for healthcare PR: "Pharma or healthcare are entering different parts of our lives. You look at food brands, they're increasingly having to explain about sugar, about salt. Tech brands are talking about collecting data about how people are, how they're exercising and how that impacts them. And the world of pharma is increasingly concentrating on the corporate brand."

Growth forecast

Hackett strikes an optimistic tone, confident that strong growth is ahead for Pegasus following its steady rise. He beams with an almost perma-smile as he charts the agency's expansion since its humble beginnings as a "one-man band" set up by Bradley, a former account director at Tabs PR.

In the early days, Pegasus had clients from a range of industries including natural health, but over time healthcare came to dominate. "By about 2005/6, when I joined, that focus and definition in healthcare was really cemented and established," says Hackett. "At that point, we only had one or two non-healthcare clients."

The agency made a conscious decision to move towards a "health first, sector second" approach, meaning it would work with non-healthcare clients on health-related projects – for example, assisting Morrisons on its 'five-a-day' fruit and vegetables pledge about 18 months ago.

"The majority of our clients are health busin­esses in some way, shape or form, but we have that capability to work broadly into other sectors. We don't define ourselves in a particular sector. Other agencies in our industry are waking up to this and seeing the potential in a model like this."

Growth accelerated after Pegasus set up dedicated units for pharma (2010) and animal health (2011). "That's when we really started investing in what we call 'the lab', our integrated services and our cross-function services: digital design, social media, those kind of integrated services that we provide," says Hackett.

A corporate comms offering was also added, led by Duncan Mackenzie-Reid, who joined in 2013 to work across a range of clients on corporate reputation, issues management and crisis comms.

When sales talks began last year, Pegasus boasted a client roster that included Novo Nordisk, GSK and Holland & Barrett, and the agency was providing more services for its existing clients. Hackett gives the example of German life-sciences firm Bayer, which it initially worked with in the animal health team but later expanded its brief into corporate: "That happens across a huge amount of our clients. We can deliver in a way that the best-of-breed London agencies or digital agencies or social agencies do."

So how will life change under the new owner? Hackett stresses that it is "early days" and the past couple of months have been spent familiarising himself with the Ashfield hierarchy (whom he describes as "charming"). There will be discussions about possible collaboration with sister PR shops Galliard and Nyxeon.

"We're working with one agency with one piece of new business; and we're working with another agency with another piece of new business. It's really diverse. It's about working out where the piece in the puzzle works at the moment, while continuing to maintain our development and doing what we've been doing all along."

Is he concerned about interference? "Going independent to being owned by somebody, you're interested to see what's going to happen," says Hackett, perhaps choosing his words carefully.

"I keep using the phrase 'business as usual', but it's a phrase they've used a lot to me as well. The implications are we will look for where we're working together with different parts of the business, and the changes we can make for the positive. But it's simply not in anybody's interests to break anything that's working so well.
---
When is the best time to sell? A buyer's perspective
Tim Dyson, CEO, Next 15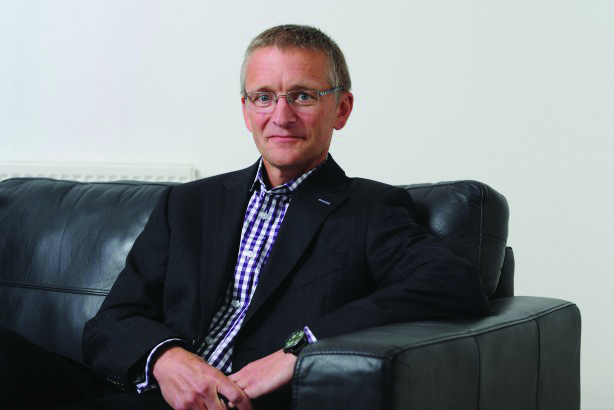 "The best time to sell is when you are doing well and can see that continuing. Businesses that wait until they have exhausted their capabilities (and energy) are making a big mistake. You have to put yourself in the shoes of the buyer. If you can't see how your business will succeed in the long term, then neither will they.
"Lots of firms are dressed up for sale. It doesn't take a lot of due diligence to see through that. You have to be yourself in the sales process. Be honest about your values and your culture, and get the buyer to do the same.

"You are not just selling a business, you are getting a partner that you will have to work with. If the cultural fit doesn't exist the deal will fail. So selling to the person offering the most initial consideration is often a mistake. Of course you want to get value but, given that most deals deliver more in the earnout than they do upfront, the business fit is crucial.

"Most agency sales fail because of poor due diligence on both sides. The ones that succeed do so because both sides were honest and then lived up to their promises."

Next 15 is the London-listed owner of Bite, Lexis, Text100 and The Blueshirt Group. Its recent acquisitions have included creative agency ODD and tech-focused digital shops Publitek and Twogether. It has also taken majority stakes in branding agency Morar and ad tech business Encore.
'No impact from Brexit'
The EU referendum result has so far had no impact on sector M&A activity involving trade buyers, says the boss of the agency that advised on Pegasus' sale.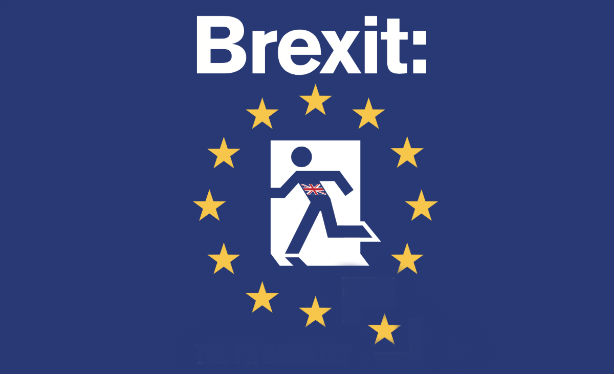 The sale occurred prior to the public's vote to leave the EU. Karen Briggs, recently named 'head of Brexit' at KPMG, said: "We are the largest M&A adviser by volume and have seen half a dozen deals put on hold."

But San Datta, MD at Clarity – M&A adviser for the global media, information, marketing, software and tech services sectors, which worked on the Pegasus/UDG deal – told PRWeek: "While it's early days following the referendum, so far we've seen no impact from Brexit on M&A activity from trade buyers. Companies remain keen on acquiring businesses that help them to build out their core areas of strategic and geographic focus."