With just five of the 84 PR Lions at Cannes this year dished out to PR agencies – inc­luding a solitary Gold – our industry could be forgiven for feeling perturbed.
Indeed, the annoyance of many was palpable as agency chiefs reflected on the result (or drowned their sorrows) in various soirées across the French resort's famous Croisette seafront following the announcement. For some, it was especially galling given that PR shops are investing more money in awards entries and sending more people to Cannes than ever before, keen to show off their creative chops.

Was the latest meagre haul due to the nature of the awarding process, or are PR agencies simply behind their advertising and marcoms counterparts on creativity? Or, on more sober reflection, are we getting our collective knickers in a twist over nothing?

Taylor Herring managing partner Peter Mountstevens, whose Dad Dancing at Thorpe Park campaign was on the PR Lions shortlist, sums up the views of many: "We have been attending the Lions for five years now and year in year out, we see advertising agencies scoop all the top PR honours for work that would get disqualified in any other reputable PR gong show.

"Clearly there are huge disparities in terms of the average budgets for PR campaigns versus marketing initiatives, however when it comes to the Lions the judges seem to have a rather ad-centric view of what PR is and simply aren't comparing like with like."

He suggests a budget banding system, and agencies made to disclose paid media spend, to create a level playing field: "Let's also ask the judges to weed out any campaigns – of which there are many – that have been explicitly designed to win awards rather than as a response to a genuine client brief."

There are concerns about the awards' definition of 'PR' too, which was revised this year. Betsy Quinn, who as global awards director at Ketchum oversaw all of the Omnicom firm's Cannes submissions, has questioned what newly added terms such as "creative use of reputation" and having "sway" mean in practice. She also asked whether the phrase "earned media" should be added.

And WPP chief executive Martin Sorrell tells PRWeek: "Because of the way the awards are submitted and the way the points system works, there's a system at work that means the PR input doesn't get the credit it should and that is something I think they should look at."

Others disagree. Joe Sinclair, co-founder of Lions-nominated PR agency The Romans, tweeted: "Cannes is an idea comp [sic]. If the ad agency had the idea, the PR agency shouldn't also win for PRing it."

There was certainly some controversy about where credit should lie. A grey area exists over whether PR agencies can claim to have 'won a Lion' if they are listed as a contributing agency (the embargoed lists of winners for journalists made no mention of them, incidentally). Adding contributing agencies would swell the number of PR shops gaining recognition.



Controversial winner
There was also controversy over the PR Lions Grand Prix winner, The Organic Effect by Swedish agency Forsman & Bodenfors for retail chain Coop, which depicted how a family can reduce pesticide levels in their body by switching to an organic diet.

Forsman & Bodenfors rejects suggestions by a writer in Forbes magazine, later the basis of an unsuccessful lawsuit by a Swedish crop protection and pesticides industry body, that it used misleading scientific claims. But aside from this, some agency chiefs said it lacked the 'wow' factor of previous Grand Prix winners – particularly compared with last year's barnstorming Always #LikeAGirl for Procter & Gamble. On the flipside, this will always be a subjective judgement, and The Organic Effect certainly boosted its client's sales and sales of organic food in Sweden generally.
On a more upbeat note, industry bosses point to PR agency successes in non-PR categories, where there were wins in the Outdoor, Media, Mobile, Health and Pharma Lions. Edelman, Ogilvy PR, Hill+Knowlton Strategies and Weber Shandwick's Prime Stockholm subsidiary were among the PR agencies celebrating.

Weber Shandwick CEO Andy Polansky tells PRWeek: "I think it's a reflection of how our discipline is maturing and evolving and becoming four-dimensionalised in relation to the nature of the work we do, being creative in producing in many different areas.

"We certainly want to do well in the PR category but we are also looking across the whole spectrum of awards because so much more of our work is integrated. I think more often we are playing the lead role of strategic engagements, but I think we are just beginning to see that evolve in our industry."

For Polansky, such successes follow the addition of more "creative firepower" at the agency in recent years, after the acquisition of Prime and appointments to build its creative abilities. Rival agencies would no doubt have similar stories.

But PR firms are not the only ones tooling up. Kat Thomas, PR Lions juror and founder of PR shop One Green Bean, links the underperformance of PR agencies in her awards category to the upskilling of ad firms to embrace earned media. This has involved hiring people who traditionally would have joined PR businesses: comms specialists, ex-journalists, bloggers and digital production experts.

Thomas also suggests ad agencies are more "sophisticated" at creating the content required for successful PR campaigns.
Different priorities
PR Lions jury president John Clinton, Canada chair and North American head of creative and content at Edelman, is not pessimistic about the creative abilities of PR agencies, which he says "continue to rise". But he points out that making creative campaigns is just "one part of what PR agencies do", alongside areas such as corporate PR and crisis comms. (See end of article for more from Clinton)

Talking of which, fellow juror Scott Kronick (president and CEO of Ogilvy PR Asia Pacific) says the Crisis Communications category was "really weak" in terms of entrants – no Gold Lions were awarded in this category this year. The same is true of Media Relations, although both are among the more difficult categories to talk about or demonstrate creativity.

In truth, PR firms had a mixed Cannes. Despite the small haul of PR Lions, the sector impressed across a wider range of disciplines than ever, in many cases competing strongly against their mega-budget ad agency counterparts. So there is reason to be upbeat. As one senior agency figure put it: "Everybody should stop whining and move on."
PR agency winners at PR Lions
The House of Clicks by Prime Sweden (part of Weber Shandwick) for property search website Hemnet (Gold and Bronze)

Don't Drink and Dive by Prime Sweden for insurance firm Trygg-Hansa (Silver)

#OptOutside by Edelman (Seattle) for outdoor products supplier REI (Bronze)

Netflix Helps Parents Celebrate New Year's Eve On-Demand by Zeno Group (Chicago) (Bronze)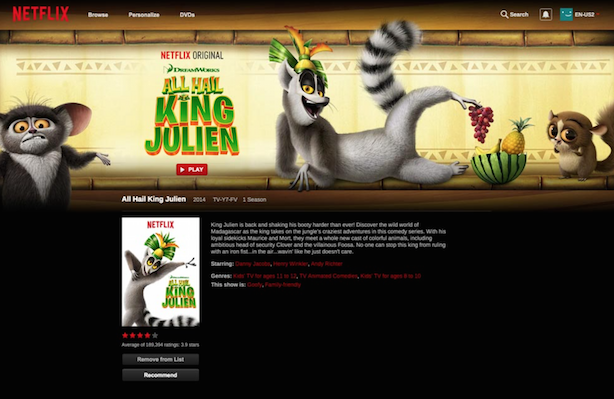 ---
PR Lions jury president John Clinton on...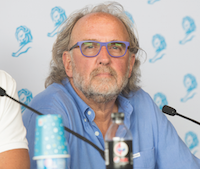 Quality of entries:
"We had incredible small ideas. We had huge ideas that cost the earth. We saw things that were aesthetically pleasing and blew your mind about how they were done. The results were absolutely extraordinary."

Use of good causes in campaigns:
"It has to be central to the business. When you just staple something on... I think I can speak for all 20 jurors that we had cause fatigue. We're sitting there looking at some of the things people stick on to their brands and you're like, 'how the hell did that come about?'"

Emoji overload:
"Man oh man, I never knew an emoji was an idea. We had tall emojis, small emojis, big emojis, black emojis, white emojis, gay emojis... we had emoji fatigue too."
Use of big numbers to show results:
"They become numbing after a while; you've got a billion, you've got 50 billion, you've got 90 billion... it wasn't meaningful. It was more meaningful when it did it in the country for the target group we were looking at."

What makes a winning entry:
"What we were ultimately looking for were things that had an idea that could grow earned attention – not things that demanded attention, things that earned attention. And because they earned attention, they were able to get the results they were going after."

Grand Prix winner The Organic Effect:
"[It] delivers on an incredibly powerful idea in an incredibly difficult category with incredibly strong results."

Sector bias:
"When we were judging we didn't look at whether it was a PR shop or a digital shop or an ad agency. We looked for what was the best idea, and we focused all our effort on that."