PRs muck in at Glasto
Who says that PR executives aren't hardy types? Once again many braved the mud, the warm cider and the (luxury farmhouse) accommodation of the Glastonbury Festival last weekend.
At the heart of the action was EE's new comms director Mat Sears, who increasingly looks like he was born wearing a 'Glasto hat' and combat shorts. Here we see him introducing a set by Victoria – a band run by Newton Faulkner's sister, Flack understands – at the EE Garden tent.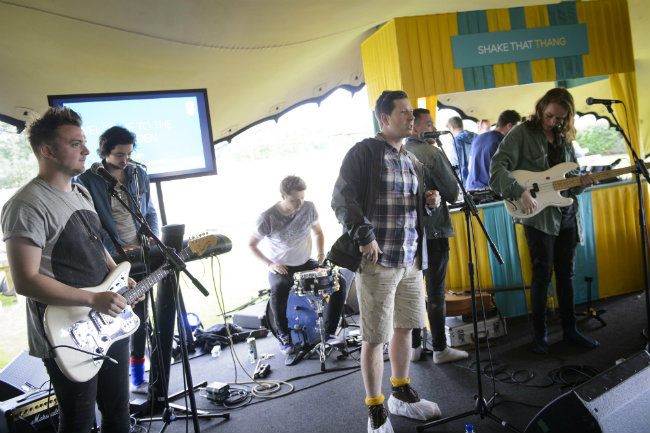 Once again the 4G specialist provided phone charging for mud-soaked ravers desperate to take yet another selfie while crowd surfing to, er, Adele. EE also provided a very helpful Glastonbury App, ensuring its customers were the only ones to not get horribly lost and fall in a ditch. Co-ordinating all the EE experiential work was supercool M&C Saatchi PR boss Chris 'the hat' Hides, seen below with Sears (left) and PRWeek editorial supremo Danny Rogers.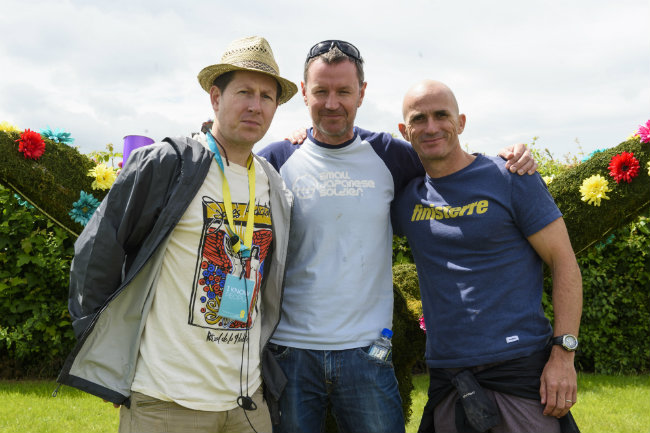 But the PR 'mud-erati' did not end there. Nissan's ebullient VP of comms for Europe, Stuart Jackson, made his customary appearance in the hospitality area, with tales of a newfound (since last autumn...) passion for vintage cars... and new, Japanese ones, obviously.
Elsewhere Brands2Life boss Giles Fraser was revelling in his inaugural trip to the vale of Avalon, pictured here with his lovely wife, Alex, enjoying Pinky's, Glastonbury's only 'VIP bar' (basically a couple of old sofas behind a tent).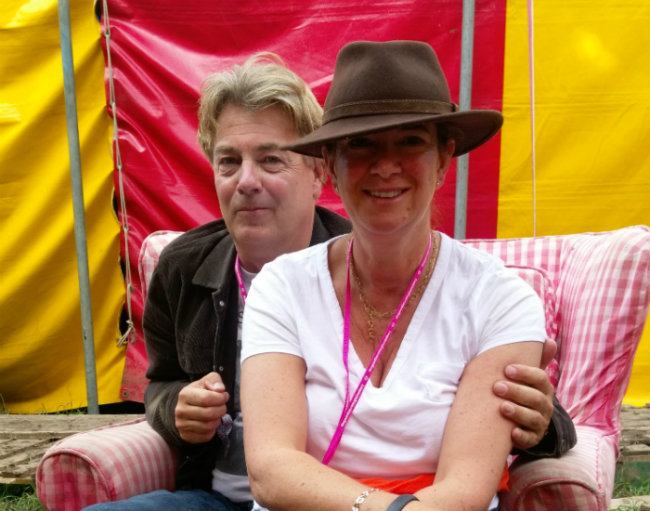 It emerged that this decadent (piss?) artists' hangout was run by the charismatic Charlie Skinner, entrepreneur and former editor of PRWeek sister title Management Today. Only going to prove that there is indeed a life after trade magazine publishing. Flack is relieved. And slightly tired.
Untied we stand, says Laubor ledaer Jeermy Cobryn
In a week where seemingly nothing went right for Labour leader Jeremy Corbyn (or the Labour Party more broadly, or anyone in UK politics apart from that Scottish MEP with the good hair), even his spellcheck seemed to be letting him down. Untied we stand...
Jeremy Corbyn has just released a statement. In which he spells his own name wrong. https://t.co/ZPy1H1A6Ej pic.twitter.com/UnlDGdH1QJ

— Kaya Burgess (@kayaburgess) June 30, 2016
Waiting to get into the tennis can be a bummer
Unity had a team day out to Wimbledon this week and the team were spotted sporting some outlandish err, bum-wear. Wimble-Bum Shorts – padded shorts made by its client Direct Line as a #directfix to soothe the discomfort caused by sitting for hours in the queue for Wimbledon are, apparently, a thing now.
Bless these little life-hacks that make our world a more comfortable place. Flack was kindly offered a pair, but gave the offer short shrift.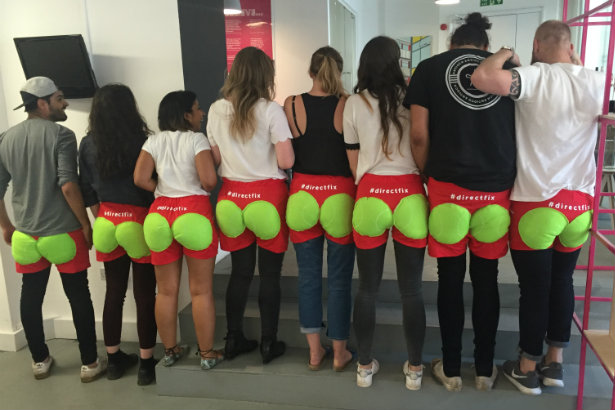 What an absolutely fabulous choice of mag
Flack's invite to the premiere of Absolutely Fabulous: The Movie evidently got lost in the post, but it was good to see that PRWeek was represented in the film – sort of. The below still from the tale of Edina and Patsy, out today, shows the fictional PR reading a magazine called PR Monthly. A wry dig at the fact that PRWeek is now a once-a-month title? Yeah, Flack is definitely going for that explanation.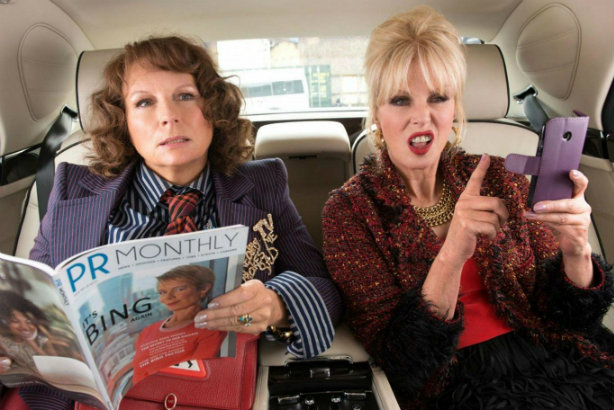 We'll leave EU be...
The rambunctious Brexit campaign group Leave.EU has given Flack and the rest of the PRWeek team plenty to write about in past months. As the day of the EU referendum vote neared, we reflected that its presence would be missed. Happily, as this story with the headline 'Bite me': Pro-Brexit group issues 'heartfelt apologies' to Lineker, ICO and others shows, we needn't have worried.